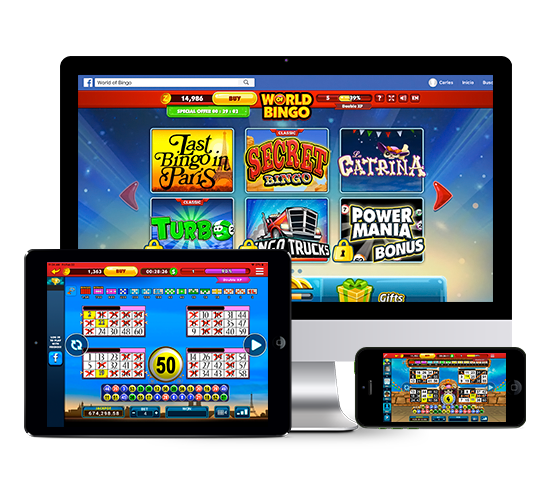 World of Bingo
World of Bingo, WOB, es una de las mejores aplicaciones de video bingo en el mercado. Esta emocionante aplicación de juegos sociales logra teletransportarte a múltiples mundos. El jugador puede elegir entre ser un "Héroe afortunado" o disfrutar de un "Último Bingo en París". El juego también cuenta con una sección de amigos donde puedes invitar a personas a jugar y competir. La tabla de clasificación de WOB te ayuda a mantenerte en la cima de donde caes en las filas, ¡y el ícono de regalo especial te permite enviar y recibir regalos durante todo el día!
El juego está conectado a Facebook, ¡esto significa que podrás actualizar a tus amigos y seres queridos sobre bonos, actualizaciones y nuevos eventos!
Envía y recibe regalos.
¡Desbloquea emocionantes nuevos mundos de bingo!
¡Manténgase al día con la competencia revisando la tabla de posiciones!
¡Invitar amigos!