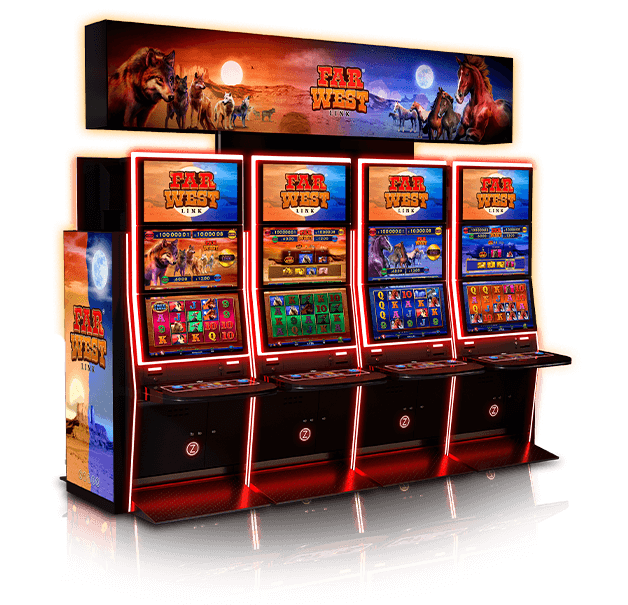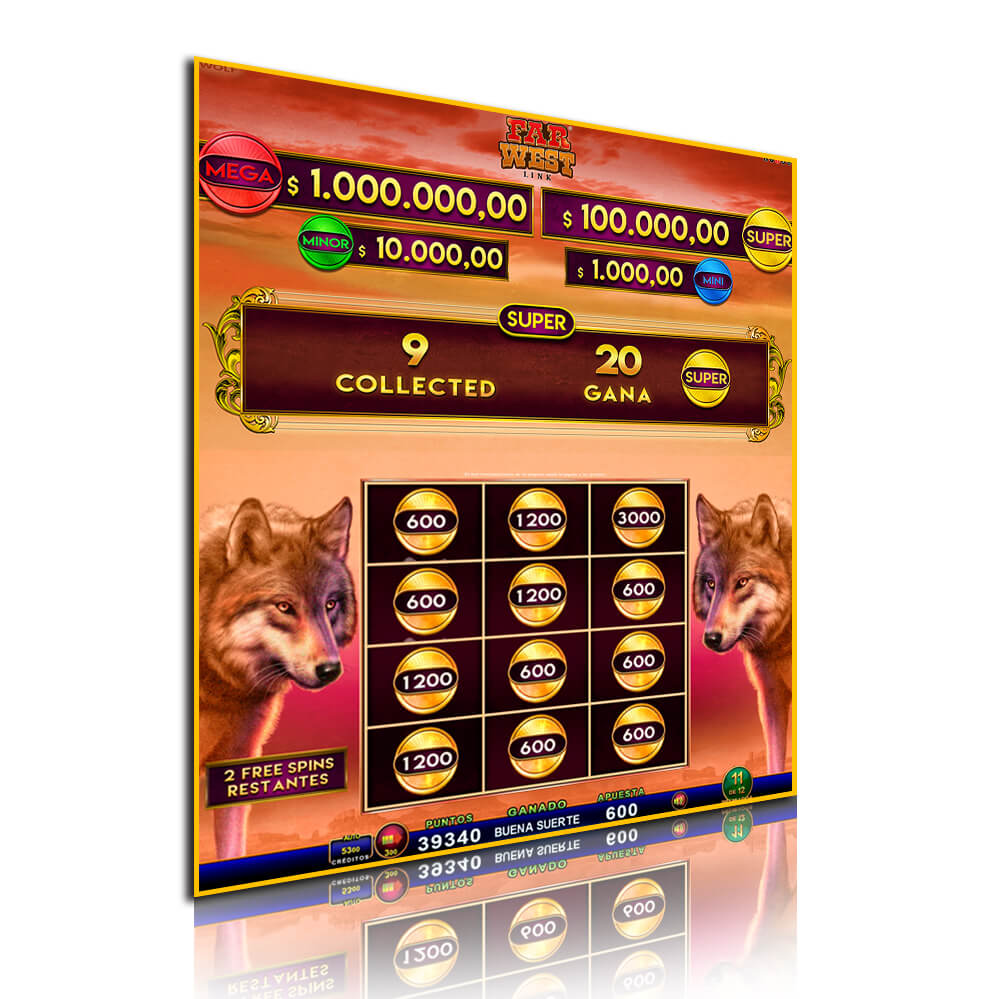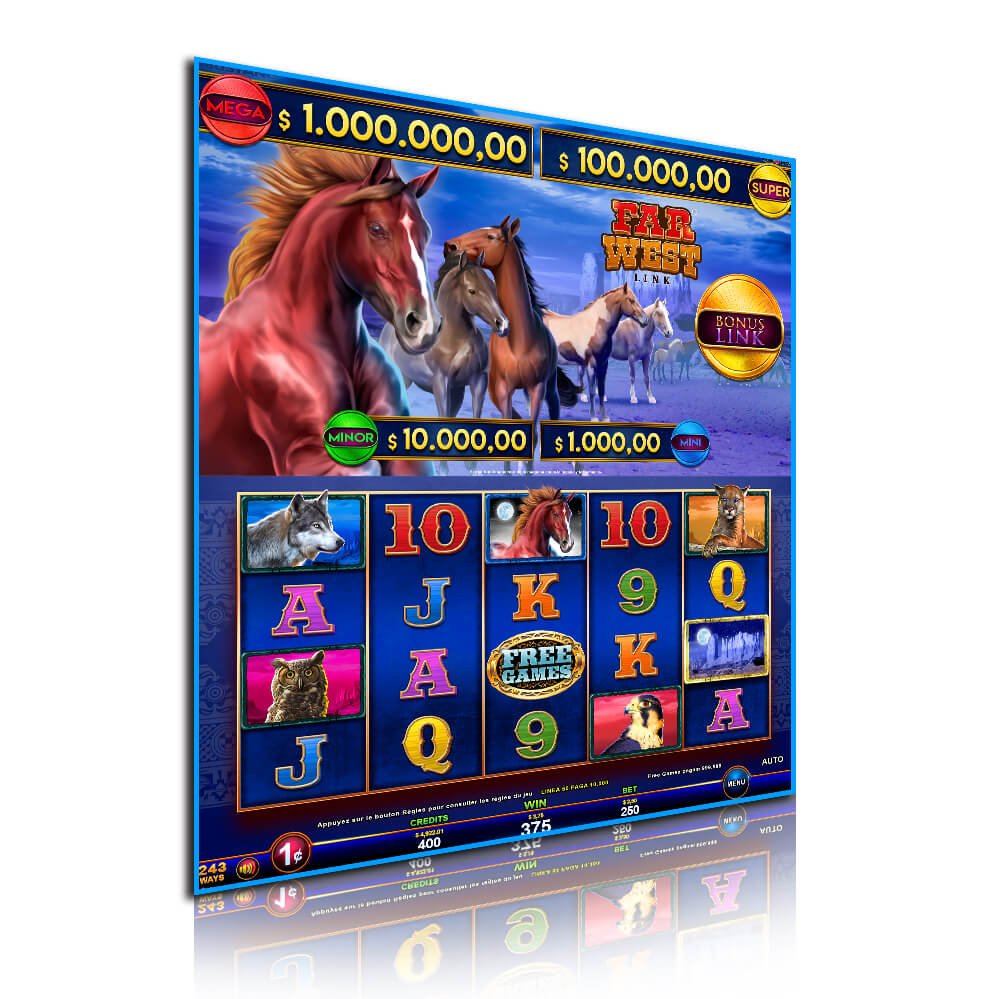 Far West
Multigame 4-level Progressive Link, 4×5 Games
From the Wild West comes the new multi-game Far West! Launched with two unique games, with long free game rounds, where free spins can be won in staggering amounts, which, combined with its symbol transformation feature, take the rewards to another level!
4 Levels of Jackpots.
1024 Ways.
Long rounds of Free Games, with a unique symbol transformation feature, which will transform into higher wins.
In addition, the multiplier symbol (x2 or x3) will apply to ALL Link symbols.
The Bonus Jackpot has a 3×4 reel set with higher odds of winning prizes and jackpots.The MEGA jackpot is won when the reel set is completed.