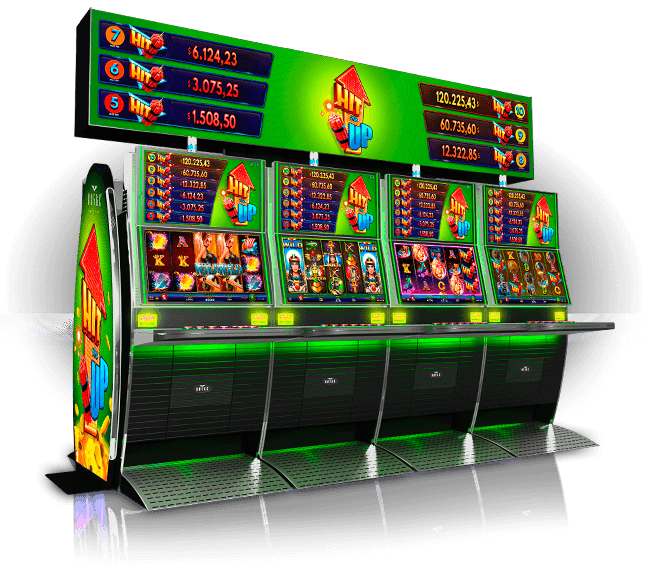 Explode into action! Hit me Up! is a fiery and adventurous Multigame Local Area Progressive unit. Feel the inferno and win bigger! Our Hit me Up slots are now better than ever!
An adrenaline pumping Multigame LAP with a 6 level symbol-driven progressive jackpot.
Contains an extra-special highly explosive dynamite feature.
Loaded with 8 unique and exciting games: Wild Kings, Lovely Havana, Mystic Egypt, Age of Lotus, Viking Legend, Sweet Royal Fruits, Roller Disco and Happy Belly.
Increase your adrenaline levels up to 6 times.
Now featuring the popular 4×5 video reel layout.
Collect as many dynamite bundles as possible and have a blast!
Play to detonate dynamic prizes!
Test your skills with these reels: