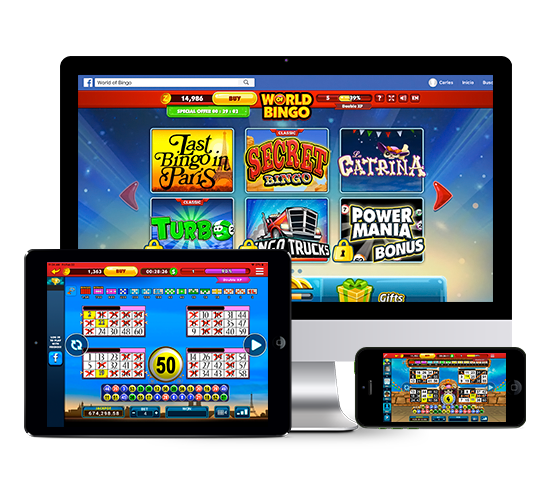 World of Bingo
World of Bingo, também conhecido como WOB, é o primeiro de nossos O World of Bingo, WOB, é uma das melhores aplicações de vídeo bingo do mercado. Este emocionante aplicativo de jogo social, consegue teletransportar você para vários mundos. O jogador pode escolher entre ser um "Herói da Sorte" ou desfrutar de um "Último Bingo em Paris". O jogo também possui uma seção de amigos, onde você pode convidar pessoas para jogar e competir. A tabela de classificação do WOB ajuda você a ficar em cima de onde você se classifica, e o ícone de presente especial permite enviar e receber presentes ao longo do dia!
O jogo está conectado ao Facebook, isso significa que você pode atualizar seus amigos e entes queridos sobre bônus, atualizações e novos eventos!
Envie e receba presentes.
Desbloqueie novos e excitantes mundos do bingo!
Acompanhe a concorrência consultando a classificação!
Convide amigos!