Zitro has just presented its worldwide innovations at its annual Zitro Experience event, in the prestigious Lunario Hall of Mexico City's National Auditorium. The event was full of surprises, and attended by the most important industry figures from all over the country.
Zitro's president, Johnny Ortiz, was very satisfied with the result of the event, commenting that "everyone who attended, with no exceptions, congratulated us on Zitro's continuing ability to go one better, and said that they were amazed by our ability to create incredible products which will revolutionise, once again, the gaming industry".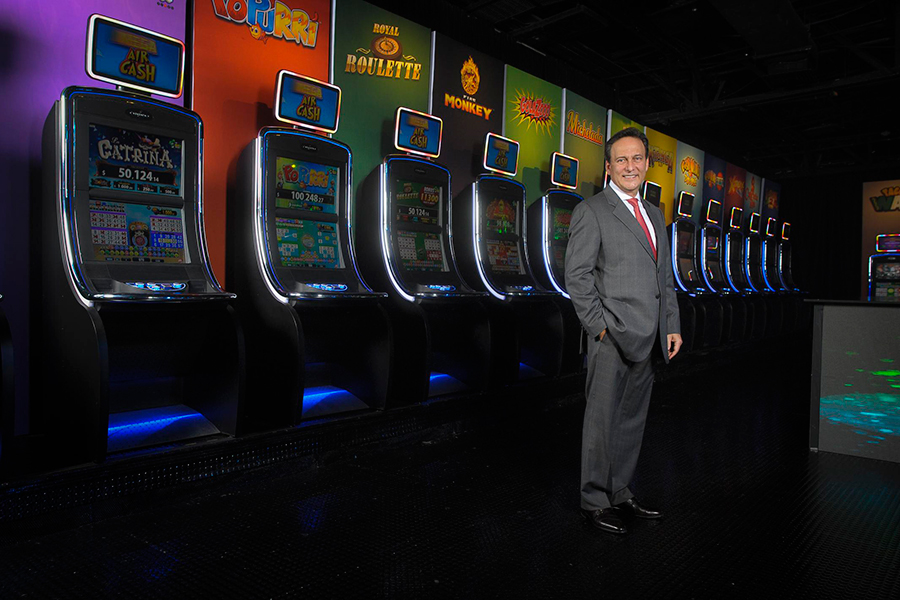 Zitro's new value proposal is based on four fundamental strategic pillars, presented by the company's CEO, Sebastián Salat. He said: "this year we have presented our customers with the plan which will transform Zitro from the leading provider of video bingo machines for traditional casinos into a global leader in the gaming industry, with a diversified offer of products and services for the traditional, online and social environments".
The four pillars on which Zitro's new proposal is based involve the development of new traditional product lines, above and beyond video bingo, the offer of new business models, the greater presence of Zitro content in online casinos, and an increased offer of Zitro entertainment on the social networks.
New video bingo games and new promotional systems
Zitro continues to place a great stake on the value which has made the company the world leader in Video Bingo: the creation of new and spectacular games. Zitro's soul is maintained with the new launches for this year it has just presented. The company announced the arrival of up to 20 new top-level titles which promise to bring fun and prizes to all gaming rooms.
Zitro also presented its package of promotional systems under the Big Time brand, including up to four different systems called Big Hour, Crazy Jerrypot, Mega Air Cash and Super Botín. These systems allow operators to configure promotions for the dates and time slots which suit them best.
New video rollers product line
At the event, Zitro announced the imminent launch of its first generation of video roller machines with its first PICK & WIN multi game, meeting the same high standards in quality and innovation which characterise Zitro. This new line of PICK & WIN multi game machines will give Zitro access to markets for which it has had no suitable product up till now and, consequently, a more than significant increase in the company's growth possibilities.
Online and social media
Zitro is committed to new distribution channels, offering its popular games to the world's most prestigious online casinos, to reach new markets, and Zitro Experience saw the announcement of the arrival of Zitro games to the Caliente company's online casino.
In the sphere of social gaming, Zitro has the most powerful tool to bring it closer to players: World of Bingo. World of Bingo is the top-ranking social casino in video bingo games, available on Facebook, which has recently incorporated new games such as Loteria Mexicana, and which is now available to customers in traditional casinos to improve their gaming experience.
Meanwhile, Zitro also presented its new service called Zitro Partnership Program, which combines the Big Time promotions systems with attracting new customers on the social networks to invite them to visit the casinos. In this area, the experience acquired by Zitro over the years is a major boon. The service involves close cooperation with customers to create moments of great excitement in the casino and bring new customers into Mexican halls.
---
VER EL VIDEO DEL NUEVO COMIENZO DE ZITRO: