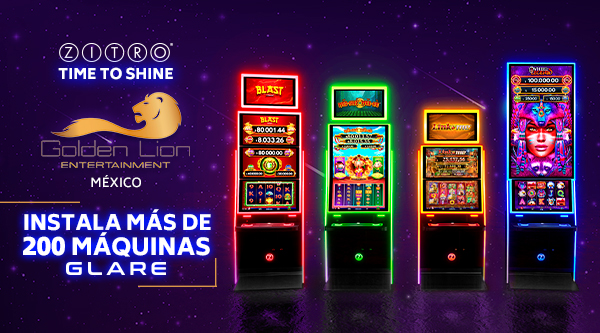 El importante operador Golden Lion Entertainment Group, propietario de marcas como Twin Lions, Golden Lion, Revolución, Rio, Golden City, acuerda con Zitro introducir la nueva familia de gabinetes GLARE, en sus Casinos mexicanos. Con más de 200 máquinas GLARE, Golden Lion, logra superar las 1,000 máquinas de Zitro instaladas en sus salas de juego.
Gracias a este acuerdo, llega a Golden Lion "Wheel of Legends" el nuevo multijuego progresivo de Zitro que se presenta en el gabinete premium Altius Glare. Con sus impresionantes pantallas Full HD de 55 y 27 pulgadas, resolución gráfica 4K y su LED inteligente Halo, Altius Glare es el producto perfecto para una experiencia de juego verdaderamente inmersiva. Wheel of Legends incluye 4 títulos de juegos exclusivos y características temáticas únicas. Como afirma Johnny Ortiz Viveiros, fundador de Zitro, "gracias al talentoso equipo de Zitro que diseñó estas impresionantes imágenes en 4K, este espectacular multijuego ofrece los mejores gráficos que hay actualmente en la industria del juego".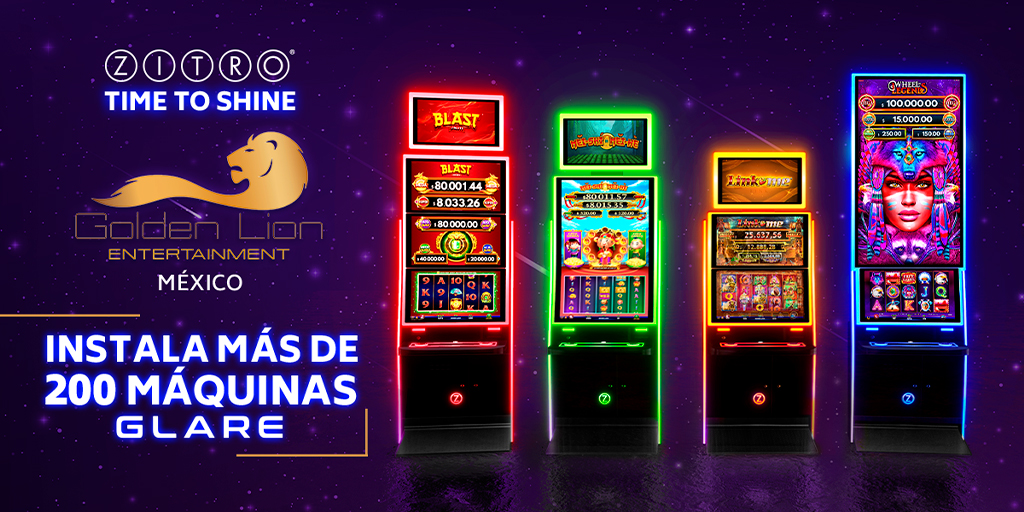 Además de Altius Glare, la alianza entre Golden Lion y Zitro se refuerza con la instalación de Megashare Lounge el sistema de progresivos compartidos por el que, si un jugador gana el premio MEGA, todos los jugadores de Megashare recibirán un premio, lo que genera un ambiente de euforia y alegría extraordinario. "Estamos seguros de que esta experiencia de juego completamente nueva seguirá ganando popularidad y se convertirá en uno de los sistemas de jackpot preferidos en muchos mercados. Confiamos en que Megashare Lounge también será un valor añadido para Golden Lion, referente de juego y entretenimiento en México", añade Johnny Ortiz Viveiros.