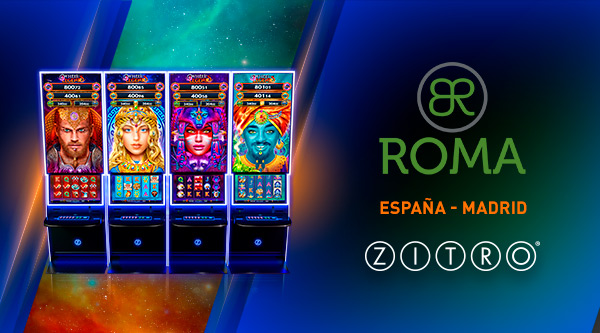 Wheel of Legends, el nuevo multijuego de Zitro, ha llegado para encandilar a los jugadores de la sala de máquinas del emblemático Bingo Roma de Madrid, cuyos responsables se muestran encantados con la nueva incorporación de Zitro: "Es increíble la acogida que ha tenido Wheel of Legends entre nuestros clientes, es un verdadero placer ver cómo disfrutan en nuestra sala que luce espectacular con el nuevo mueble, Altius Glare".
Wheel of Legends de Zitro es un multijuego que está revolucionando las salas de España con una calidad gráfica totalmente inédita, que añade una dinámica de juego completamente diferente a lo que existe en el mercado. Presentado en el imponente gabinete Altius Glare, Wheel of Legends se está posicionando entre los favoritos de los jugadores de salones y bingos.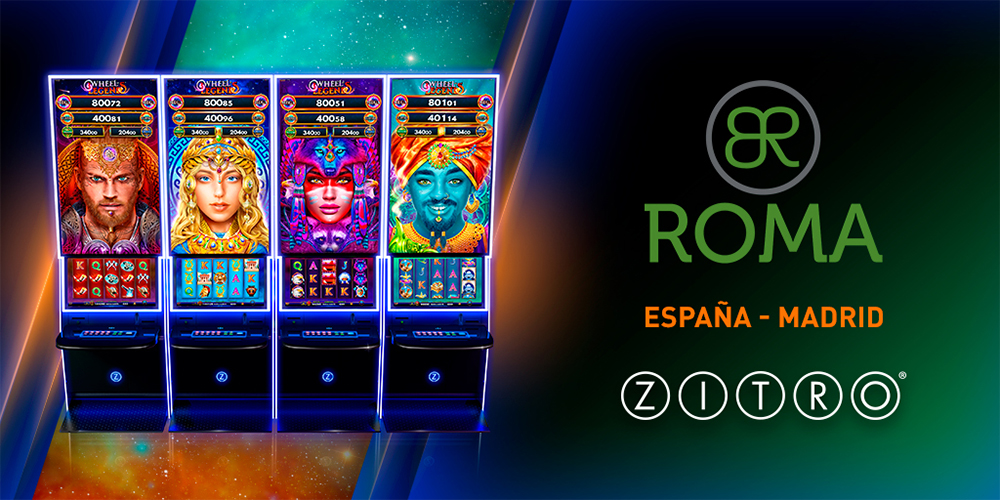 Vicente Fernández, director comercial Zitro, señala "Bingo Roma destaca por ofrecer a sus clientes lo más novedoso en juego y en entretenimiento, por lo que queremos agradecer a los responsables de esta importante sala de Madrid que haya apostado por nuestro última, añadiendo Wheel of Legends a la amplia lista de productos Zitro que tiene ya en su establecimiento".