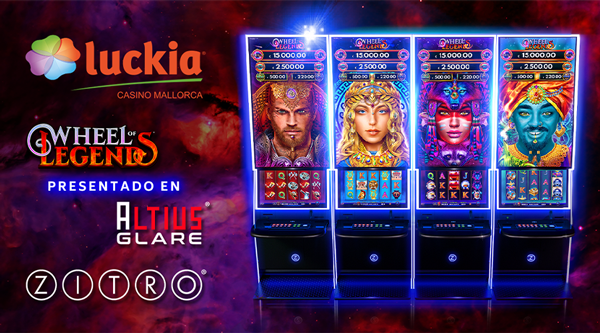 Wheel of Legends, el flamante multijuego de Zitro, ha llegado a Casino de Mallorca y, junto con otros productos de renombre de Zitro, está encandilando a los clientes de este Casino de Luckia.
Los responsables de Casino de Mallorca, se muestran entusiasmados con la nueva incorporación de Zitro: "Es increíble la acogida que ha tenido Wheel of Legends entre nuestros clientes, es un verdadero placer ver cómo disfrutan en nuestra sala que luce espectacular con el nuevo mueble, Altius Glare".
Wheel of Legends de Zitro es un producto que está revolucionando las salas de España con una calidad gráfica totalmente inédita, que añade una dinámica de juego completamente diferente a lo que existe en el mercado. Presentado en el imponente gabinete Altius Glare, Wheel of Legends se está posicionando entre los favoritos de los jugadores de todos los establecimientos de juego de España.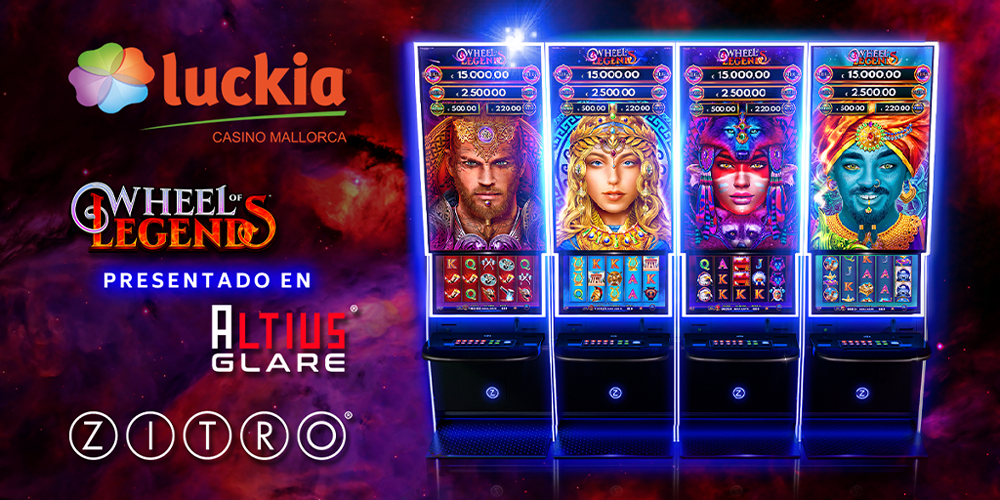 Jaime Aníbal-Álvarez, director de Casinos de España de Zitro, agradeció a Luckia: "que haya añadido Wheel of Legends junto con otros productos de renombre de Zitro, como Link King y Link Me, como muestra de la confianza depositada en nuestra compañía y agradecemos la implicación de su equipo humano que, junto con el de Zitro, han hecho que esta apuesta sea todo un éxito".