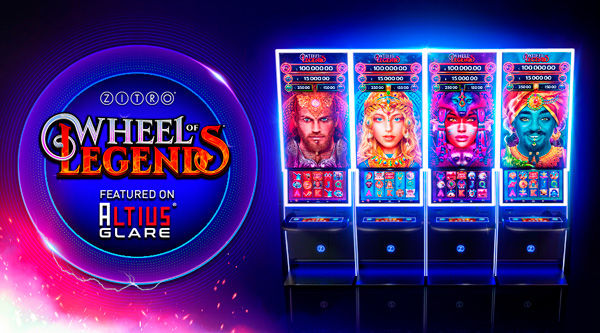 Zitro desvela la última incorporación a su familia de multiprogresivos: Wheel of Legends – un multijuego de cuatro niveles presentado en el gabinete premium Altius Glare.
Lanzado con cuatro juegos exclusivos y temáticas únicas, Wheel of Legends posee mecánicas de juego populares como free games, multiplicadores y Extended Wild Multipliers, así como su impresionante ruleta gigante, activada con tan sólo 10 símbolos, y que otorga – aleatoriamente – los jackpots MEGA o SUPER. Gracias al trabajo de calidad y al talentoso equipo de Zitro, que ha creado estas impresionantes imágenes 4K, este multijuego, ofrece los mejores gráficos actualmente en el mercado.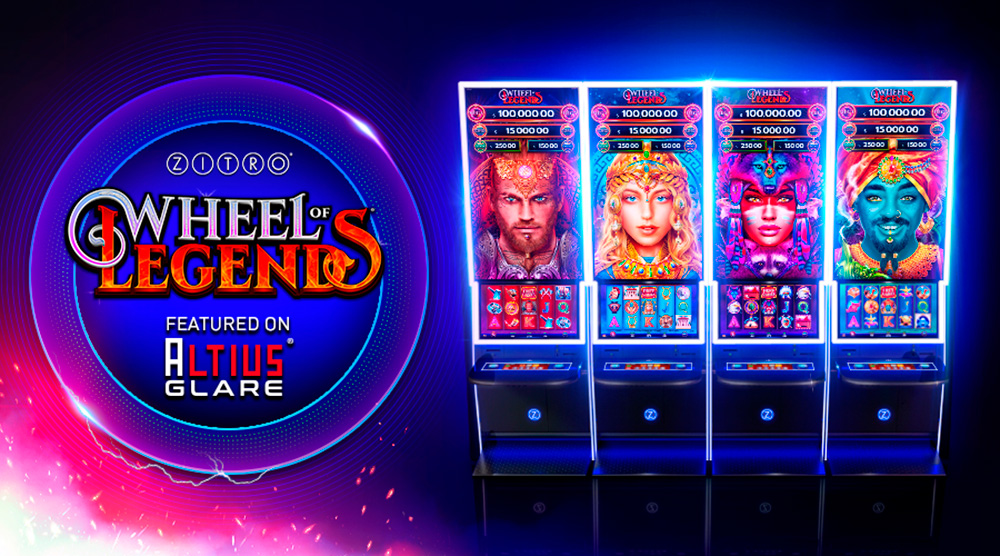 Johnny Ortiz Viveiros, fundador de Zitro, comentó: "Trabajamos cada vez más para innovar y desarrollar nuevos productos, adaptando las últimas tecnologías disponibles para la industria.  Cuando presentamos un nuevo multijuego, nuestro objetivo es satisfacer las necesidades de los operadores globales y brindar experiencias inmersivas a sus jugadores. Estamos seguros de que el nuevo Wheel of Legends presentado en el gabinete Altius Glare, se convertirá en el favorito de los jugadores rápidamente, gracias a su juego cautivador y su rendimiento excepcional".