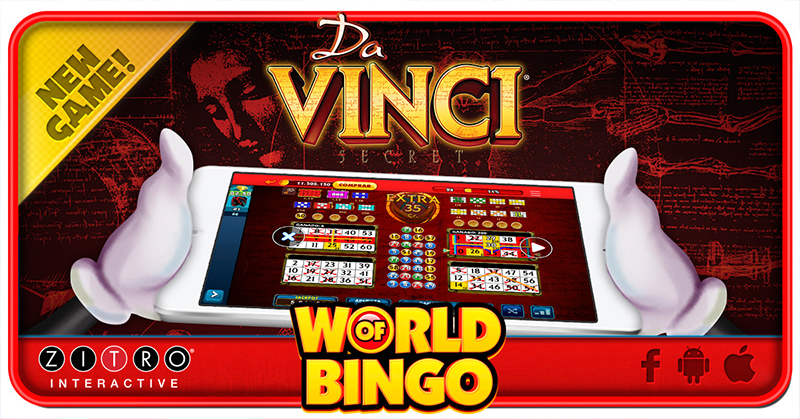 La división online de Zitro, Zitro Interactive, acaba de incorporar a su casino social World of Bingo su clásico juego Da Vinci Secret, poniendo así a la disposición de sus más de dos millones de usuarios uno de los juegos más populares de Video Bingo del mundo.
Además, World of Bingo incorpora otra novedad, y es que, una vez que el usuario ha conseguido alcanzar cierto nivel, podrá apostar en cada partida cantidades de créditos mucho más elevadas que en los niveles anteriores, accediendo a una experiencia de juego enormemente divertida.
Como ha manifestado Sebastián Salat, "Zitro Interactive no cesa en la creación de nuevas funcionalidades y en la adaptación de los juegos de Video Bingo más reconocidos de Zitro para seguir ofreciendo la mayor diversión a los jugadores. Da Vinci Secret es ya un clásico que no podía faltar en nuestro casino social, donde cada día miles de usuarios se conectan para jugar al mejor video bingo online de mercado".
Da Vinci Secret está ya disponible tanto en la versión web de Facebook de World of Bingo, como en las versiones móviles de Android y de iOS.