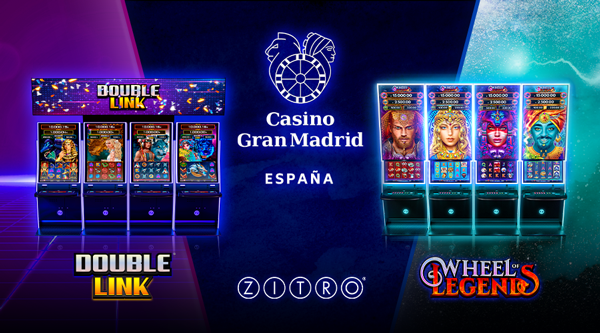 Zitro ha llevado al reconocido Casino Colón, del Grupo Gran Madrid, sus últimas novedades de la Familia GLARE entre las que se encuentran el nuevo multijuego Double Link, debutando así en los casinos de España, y el aclamado Wheel of Legends, que ocupa la lista de los más populares del país.
Presentado en el exclusivo mueble Illusion Glare, de pantalla curva de 43″ Ultra HD, Double Link, cuenta con una ronda de bonus muy especial que duplica literalmente el bonus, ofreciendo al jugador doble emoción, y doble premios. Por su parte, Wheel of Legends, presentado en el imponente Altius Glare, posee una calidad gráfica incomparable y una dinámica de juego totalmente diferente.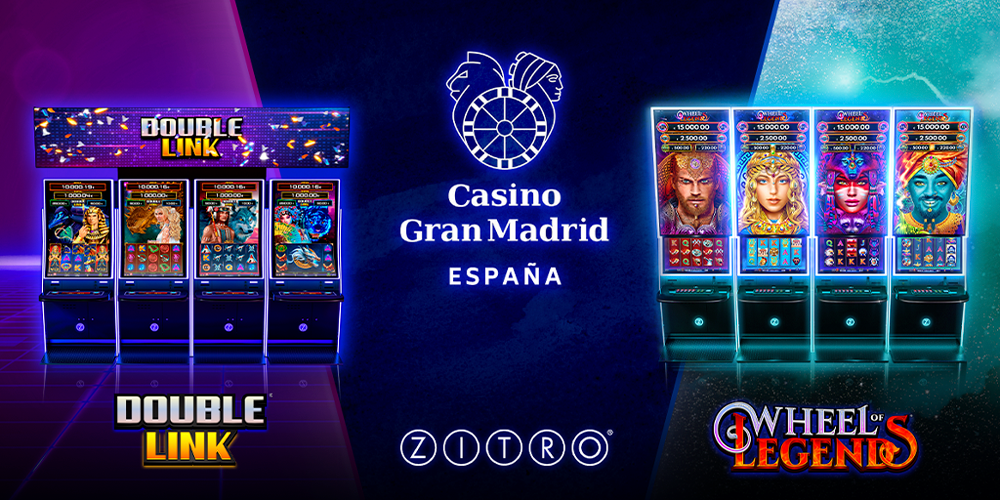 Sergio Rupérez, Head of Product Retail- Online del Grupo Gran Madrid, destaca de esta nueva instalación que "la gran variedad de producto de Zitro nos permite renovar nuestra oferta de juego con lo más novedoso del mercado, como es el caso de Double Link que junto con Wheel of Legends están teniendo una gran acogida. Ambos multijuegos, en sus correspondientes muebles GLARE, tienen una presentación inmejorable"
Jaime Aníbal-Alvarez, director de Casinos España de Zitro, ha manifestado que "es un privilegio poder ofrecer al Grupo Gran Madrid nuestros productos más recientes para deleite de sus clientes. Estamos seguros de que esta gran apuesta que ofrece Casino Colón con productos Zitro, redundará en beneficios para todos".