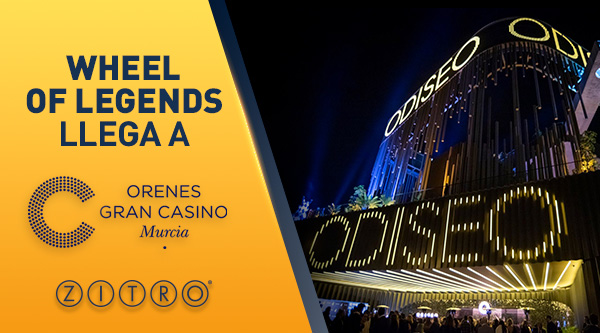 Zitro anuncia el estreno de Wheel of Legends en Orenes Gran Casino Murcia. El nuevo multijuego de Zitro luce flamante en el increíble mueble Altius Glare, con una calidad visual nunca vista hasta el momento en la industria, y con su diseño, que incluye una enorme pantalla de 55 pulgadas combinada con una pantalla Full HD de 27 pulgadas que proporciona un espacio gigante para gráficos 4K y un halo LED inteligente.
Wheel of Legends es estéticamente atractivo, y sus impresionantes efectos visuales y de sonido de alta calidad, entre muchas otras características, lo convierten en la mejor opción entre los jugadores de video rodillo de todos los establecimientos de juego.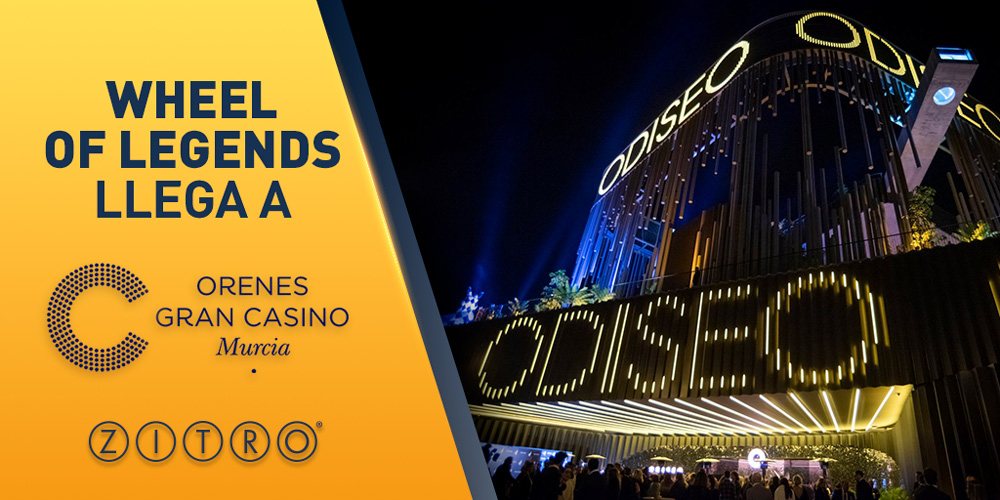 "En Grupo Orenes hacemos una apuesta constante por la innovación, la calidad y la incorporación de las últimas tendencias del sector en todos nuestros centros, al igual que Zitro, cuyos productos aportan variedad y un valor añadido, por lo que es un placer poder estrenar su producto más novedoso en nuestro Casino, elevando aún más la categoría de la sala, para agrado de nuestros clientes", afirma Gregorio Hernández, director de la División de Casinos de la Compañía.
Por su parte, el director de Casinos de España de Zitro, Jaime Aníbal-Álvarez, comentó: "Nuestros amigos de Orenes tienen un fuerte compromiso con la apuesta constante por la innovación y gracias a esta apuesta nos brindan la gran oportunidad de poder acompañarlos con los mejores productos. Con la ya exitosa actuación de productos de Zitro, y ahora con nuestro nuevo multijuego Wheel of Legends en Altius Glare, estamos convencidos de que vamos a conseguir muchos éxitos conjuntos".