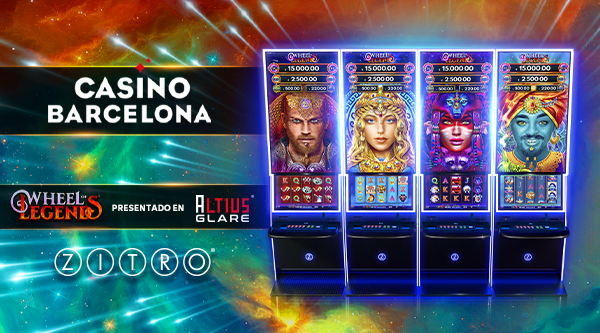 El Casino Barcelona, perteneciente al prestigioso operador Grup Peralada, ha incorporado a su oferta de entretenimiento el aclamado nuevo multijuego de Zitro: Wheel of Legends. Presentado en el gabinete Altius Glare, este multijuego posee una calidad gráfica totalmente inédita, y una forma de jugar muy diferente que está conquistando a los jugadores con sus cuatro personajes míticos.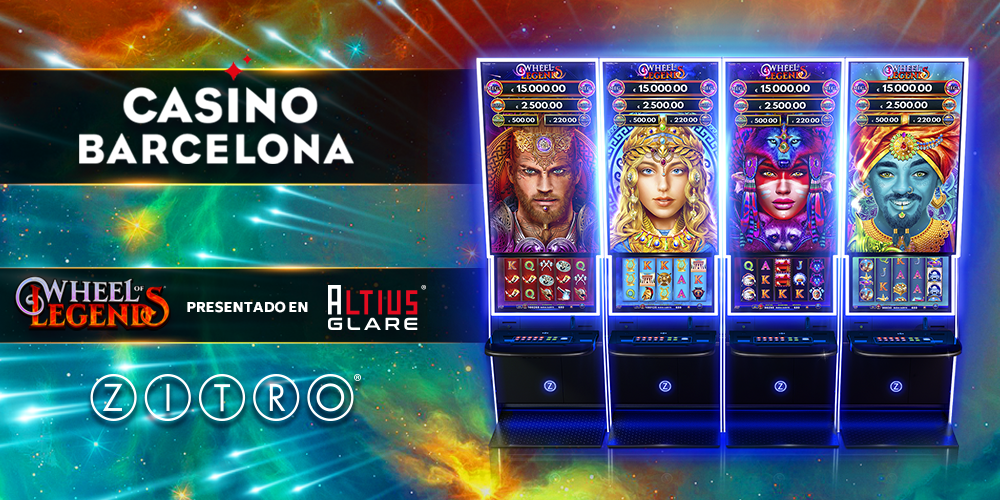 Josep Maria Roig, director general de Casinos Grup Peralada ha revelado que "Nuestra prioridad siempre es ofrecer a nuestros clientes una oferta de juego de vanguardia tecnológica. Tras el éxito de Link King, Link Me y 88 Link, tenemos grandes expectativas depositadas en el nuevo producto Wheel of Legends de Zitro. Estamos muy contentos de ofrecer este producto premium en nuestro Casino de Barcelona, donde luce espectacular en su imponente mueble Altius Glare".
Por su parte, Jaime Aníbal-Álvarez, director de Casinos España de Zitro, ha manifestado que "Wheel of Legends es un juego irresistible que ya está causando furor en los mercados de casinos internacionales y auguramos el mismo éxito en el Casino Barcelona. Agradecemos a Grup Peralada que haya confiado en Zitro, una vez más, añadiéndolo a la ya importante lista de productos de Zitro en Casino Barcelona".