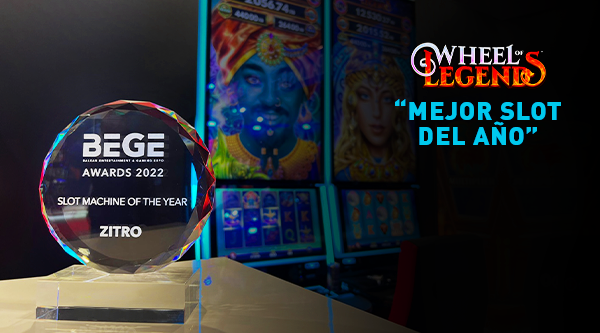 Wheel of Legends de Zitro ha sido premiado en la categoría «Mejor Slot del Año» en la ceremonia de entrega de premios BEGE en Sofía, Bulgaria. Los Premios BEGE se celebran en el marco de esta feria y premian a las empresas del sector iGaming y land-based, que han tenido impacto en la industria del juego en los últimos 12 meses. Con este premio, la organización reconoce el rendimiento probado del multijuego premium de la compañía, Wheel of Legends, presentado en el gabinete Altius Glare.
Desde su debut, Wheel of Legends se ha convertido en uno de los juegos preferidos tanto en Europa como en todo el mundo, atrayendo a los jugadores con sus llamativas características, sus gráficos 4K y sus mecánicas de juego cautivadoras. Wheel of Legends es un ejemplo del sólido rendimiento de la cartera de productos slots de Zitro y de su compromiso de brindar experiencias de juego realmente atractivas.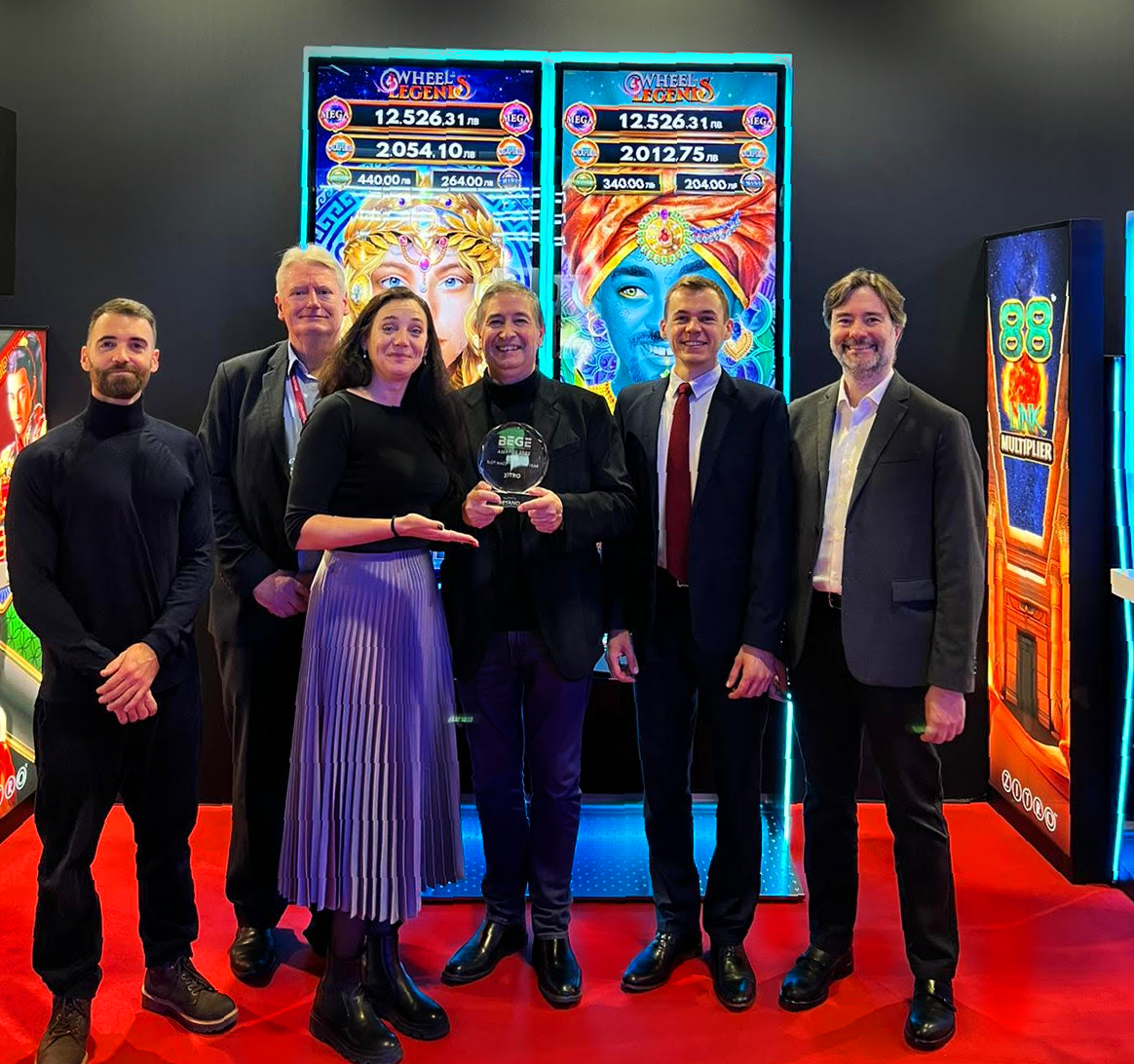 «Zitro está a la vanguardia de la tecnología para desarrollar productos de juego de primera calidad que aumenten el rendimiento, como refleja este premio. Nos sentimos profundamente honrados de haber ganado el premio a la «Mejor Slot del Año» en los prestigiosos premios BEGE entre una gran lista de nominados. Este éxito no sería posible sin el arduo trabajo de toda la familia Zitro, especialmente nuestros equipos de diseño y desarrollo, que son las mentes creativas que detrás de nuestra exitosa cartera de productos de slots", agregó Johnny Ortiz Viveiros, Fundador de Zitro.