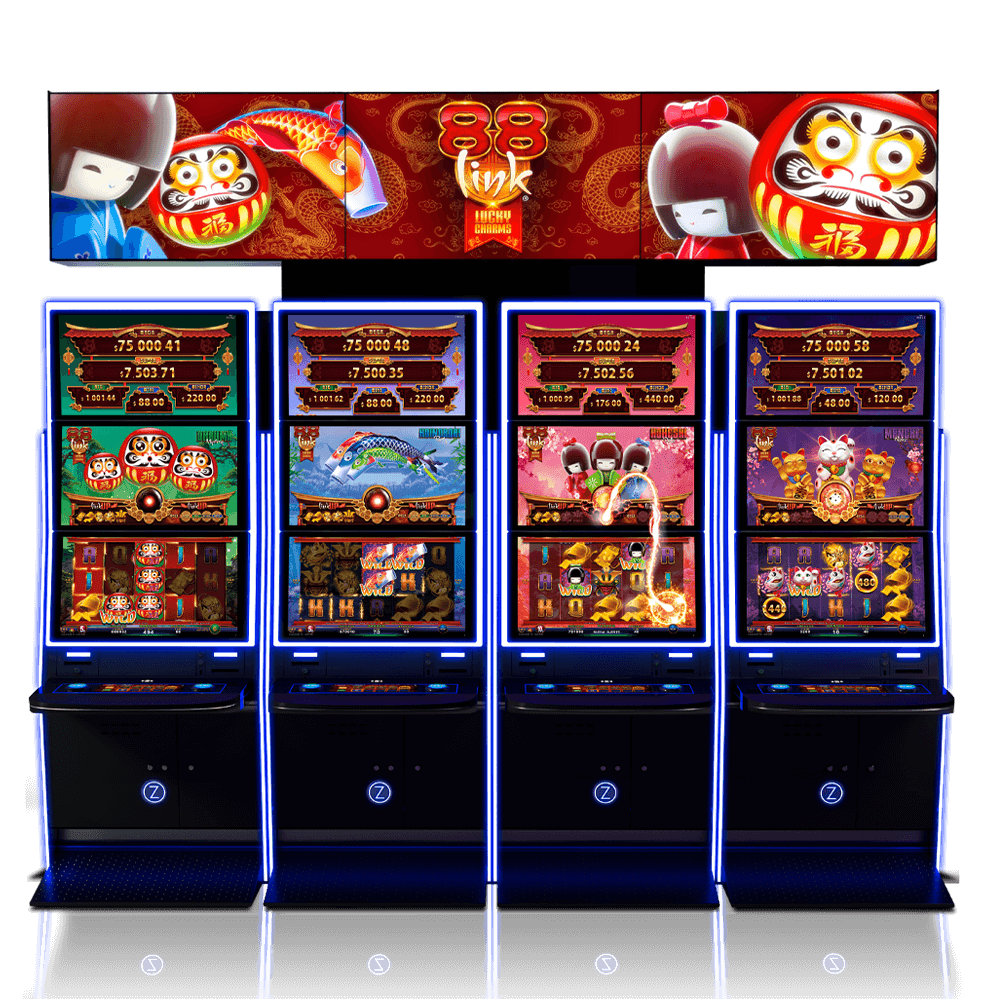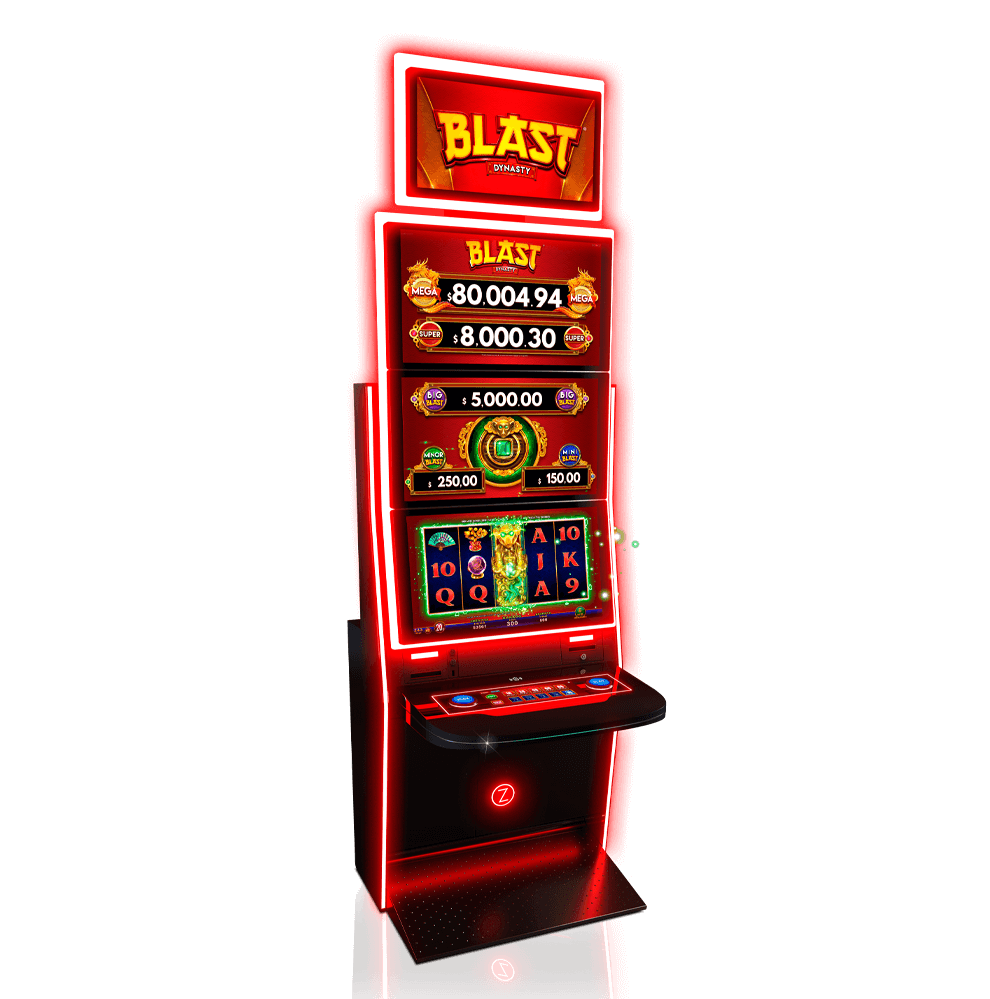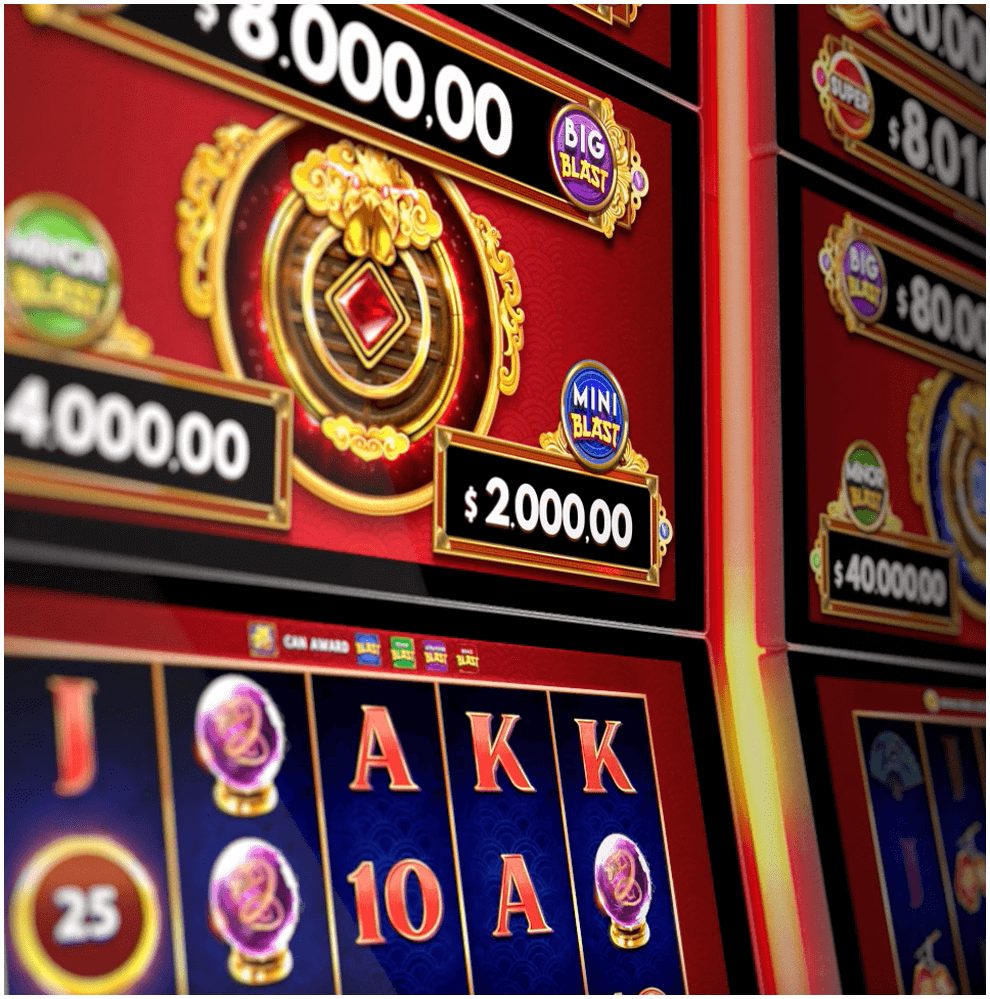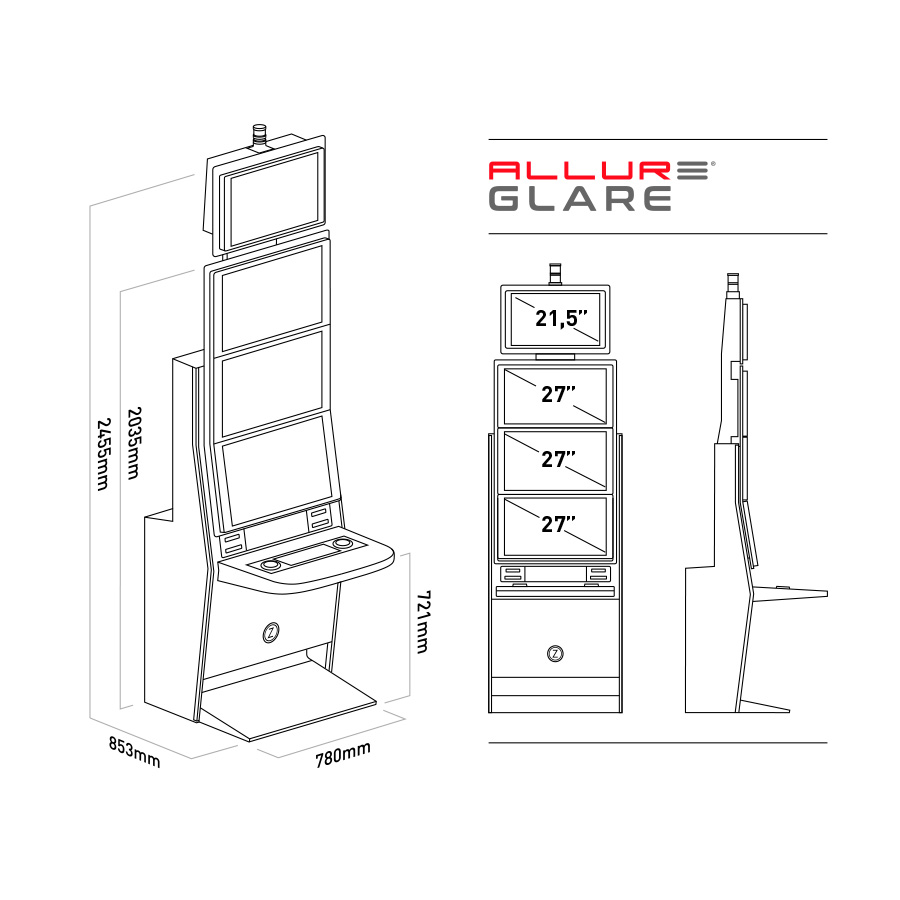 Allure Glare
Allure Glare belonging to the new family of cabinets GLARE of Zitro, has an integrative attitude by including three 27" Full HD screens, where the third screen acts as a sign thanks to its SyncroScreen system. Its spectacular surround LED halo, its latest generation processor with easy access to its interior, wireless cell phone charger and its extensive game library, make it the ideal cabinet for gamers and operators. In short, Allure Glare has it all!
Unique Intelligent Halo LED.
Ultimate Processor.
3 x 27" Full HD Screens.
Premium Sound Effects.
Easy accessibility and Serviceability.
More personal space.
New Smartdeck Console.
High resistant Material.
Extensive Game Library.