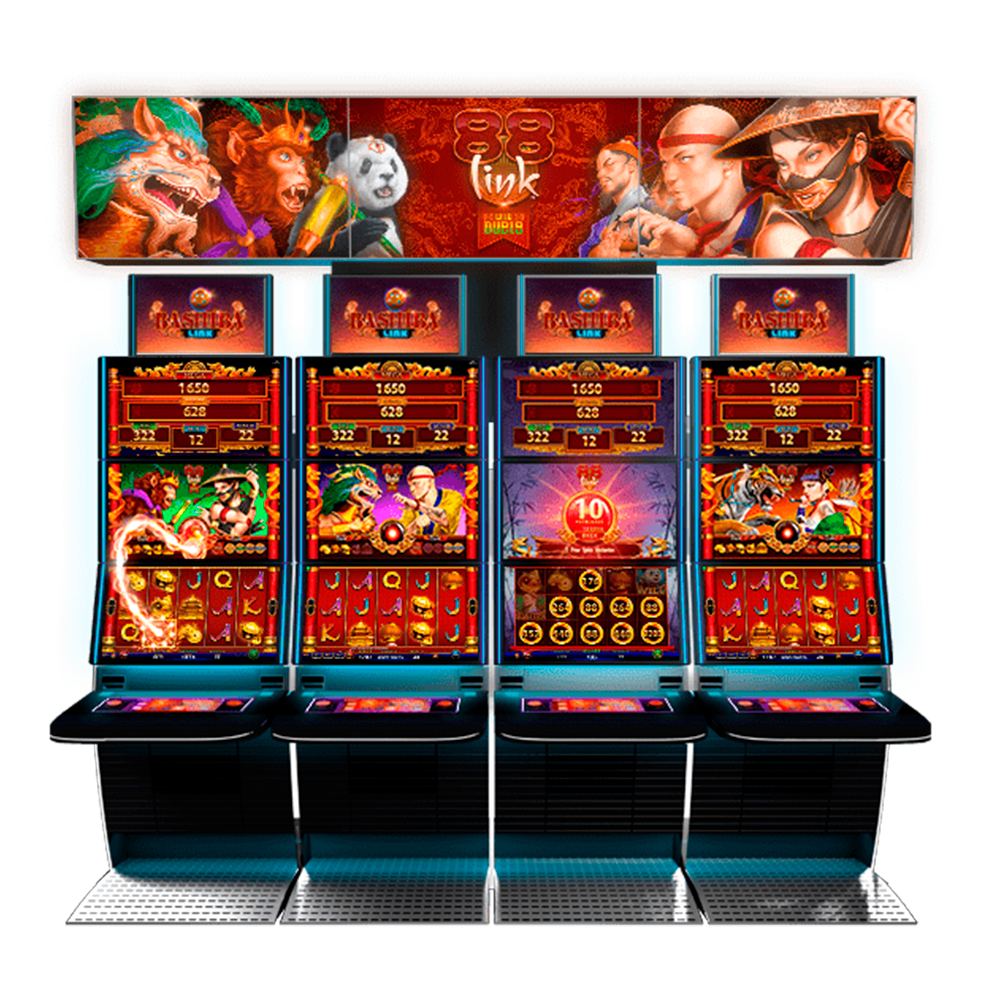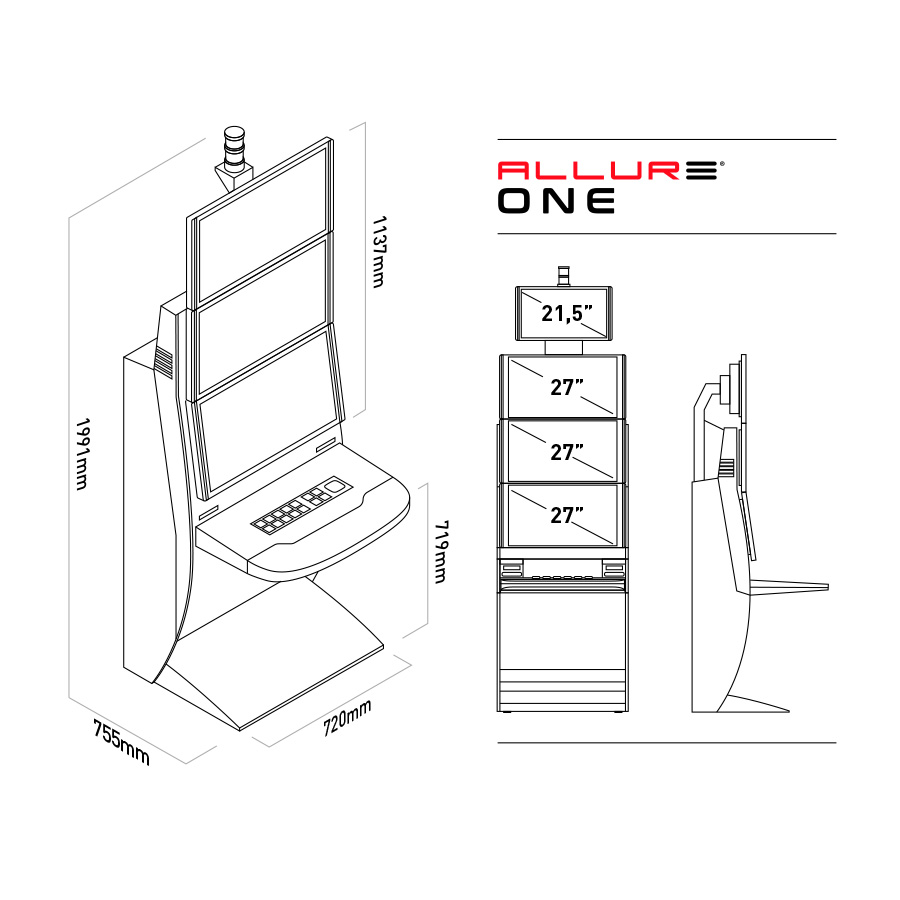 Allure One
LET OUR ALLURE CABINET DRAW YOU IN.
This incredible cabinet offers unprecedented benefits including built-in overhead signage that connects to create inspiring graphics. This incredible feature allows for game characters to come to life. Not only is gaming more interesting on this cabinet it is also a cinematic spectacle! The players, as well as the casino, get to reap the benefits of this innovative design!
High quality adjustable digital sound.
Digital Button Panel 'SMARTDECK'.
Ultra slim design allows for more leg room and occupies less space on the casino floor.
3x 27" Full HD LCD's.
Integrated multimedia system 'SYNCROSCREENS' acting as overhead signage.
USB charging port for mobile devices.
Broad game console.
More personal space.