Bryke's world novelty arrives at Big Bola Casinos; the ultra-slim Allure which comes with three 27-inch full HD Video Slots screens. Zitro has installed these brand-new units in Casinos such as Big Bola Interlomas, Atizapán, Pedregal, Querétaro, Boca del Río, León, Santa Fe and Mochis; the most renowned Mexican operator Big Bola Casinos.
"Zitro is a guarantee of success, with every new launch being welcomed by our clients with great enthusiasm as has happened with Allure. This new machine breaks into our Casinos to fill them with fun and entertainment", says Luis Beckwith, Commercial Director of Big Bola Casinos.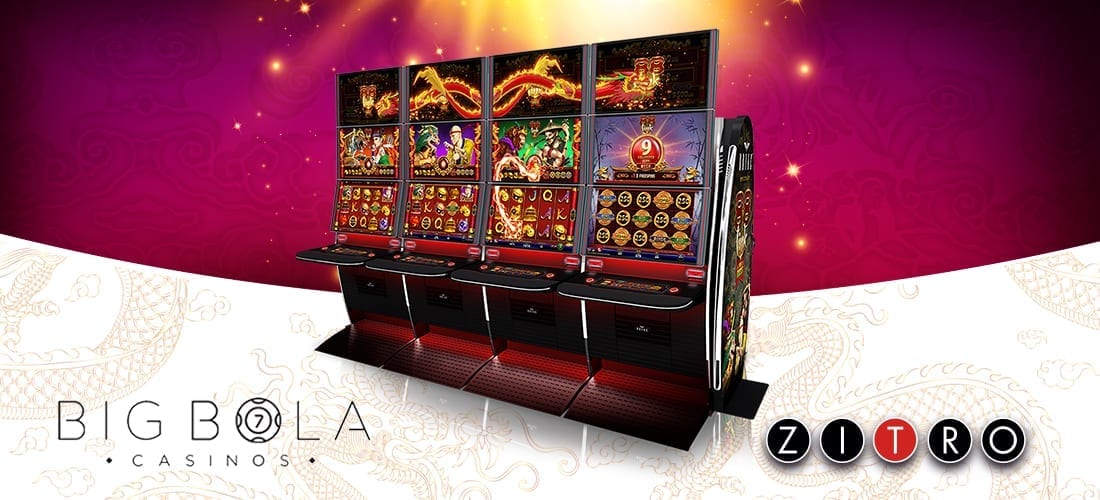 "Big Bola is a priority partner for Zitro. They recognize the value that our products bring to their Casinos. I want to thank them for choosing our Zitro products to expand its gaming offers in their Casinos in Mexico which is, without a doubt, a sure bet for the future that will be reinforced with the new products that are coming soon" affirms Johnny Viveiros Ortiz, founder from Zitro.
Allure arrives at Big Bola Casinos with two different games: '88 Link Lucky Charms 'and '88 Link Wild Duels' that, for the first time, combine the multiway game system with Bryke's fantastic 'Link Bonus' to reward players. Bryke's new furniture includes three 27-inch Full HD screens, the modern "SmartDeck" touch pad and a multimedia system composed by the top monitors that create a great formidable sensory show.