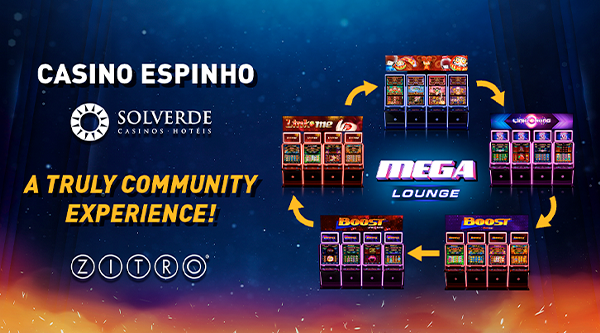 Zitro continues to grow its presence in the Portuguese gaming market and extends its partnership agreement with leading operator Solverde Group. Building on the huge success of Zitro's Mega Lounge at Hotel Casino Chaves, the renowned Group was not hesitant to incorporate the company's new revolutionary and unique concept at Casino Espinho.
Highlights of this collaboration agreement also include an impressive lineup of Zitro games, such as Boost Link King, Boost Link Me, 88 Link – Lucky Charms, Link King and Link Me. These game titles are featured on the GLARE cabinet line, offering players a diverse range of gaming experiences to choose from. Zitro's Mega Lounge system seamlessly connects all the games and cabinets, contributing to a common jackpot, providing players with a communal and immersive experience, enhanced by premium sound effects and vibrant graphics.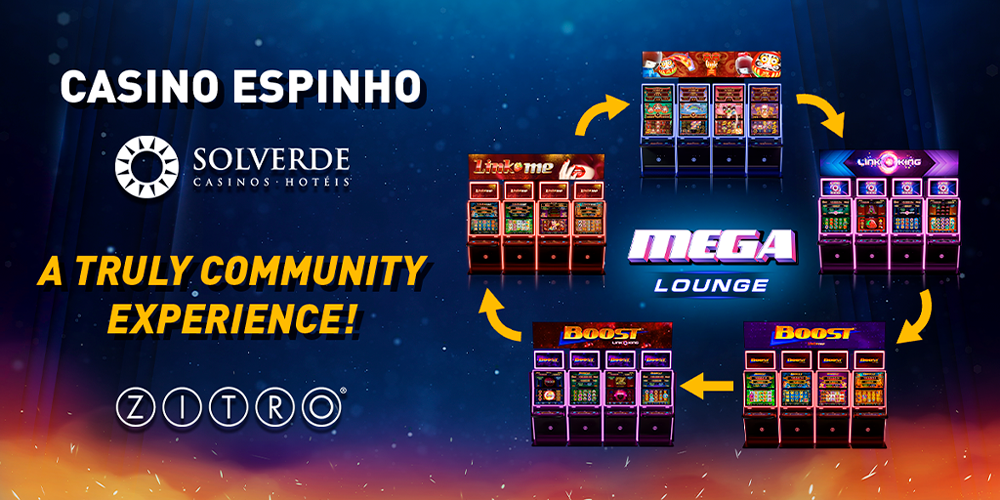 Nadège Teyssedre, Zitro's EMEA Director, says: "By introducing our top performing titles, bolstered by the cutting-edge Mega Lounge system — an exclusive Zitro concept not to be found within any other manufacturer worldwide — we aim to offer at Hotel Casino Chaves and now Casino Espinho, a whole new level of immersive gameplay that has never been seen or experienced before by any slot player".
Márcia Gabriel, Gaming Director at Casino Espinho, adds: "Our partnership with Zitro has gone from strength to strength, and we are proud to bring the thrilling experience that Mega Lounge provides. Zitro is a reputable and innovative casino supplier in the Industry, and it is great to see our continued growth and collaboration".
"At Zitro, we are dedicated to creating innovative and immersive gaming products that resonate with both operators and players alike. The addition of Mega Lounge into Casino Espinho closely following its successful launch at Hotel Casino Chaves, shows the trust in our products in this market, and strengthens our long-lasting partnership with Solverde Group. We want to celebrate the success that Mega Lounge has brought to the casino properties of this prestigious group, and look forward to further growth on both sides", concludes Teyssedre.