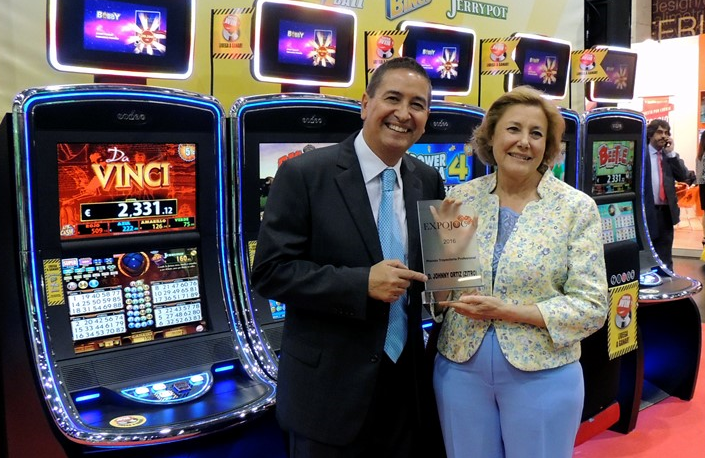 During the recent celebration of EXPOJOC, Zitro President Johnny Ortiz received a special award in recognition of his professional career. Johnny Ortiz was chosen for this award from the event's organisers by a jury of eight professionals, in recognition of the huge contribution he has made to the gaming and entertainment industry.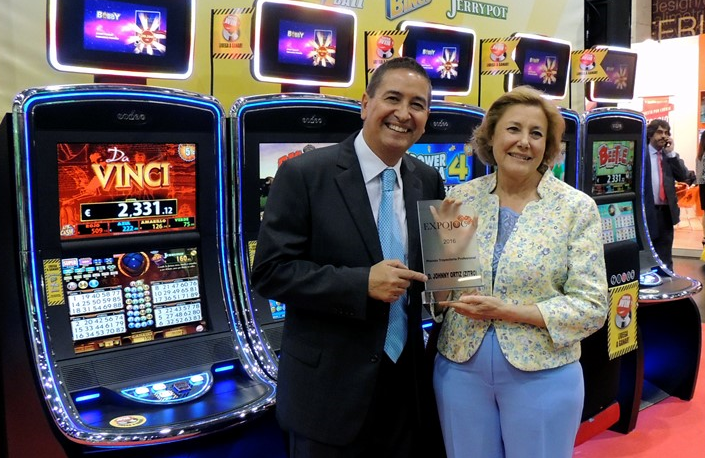 On receiving the award, the Zitro President said: "I want to send my sincere thanks to the organisation for this award. As an entrepreneur who has been engaged in this industry for more than 20 years, I am proud to receive recognition for the work I have done over many years".
For his part, EXPOJOC director José Ignacio Ferrer said that "the EXPOJOC jury decided to award Johnny Ortiz for his outstanding professional career. An internationally recognised entrepreneur who can be proud of all he has achieved in his career. Congratulations".
The award was collected on behalf of Johnny Ortiz by Zitro Vice President Manuela Jiménez and CEO Sebastián Salat, during the EXPOJOC exhibition in Valencia.