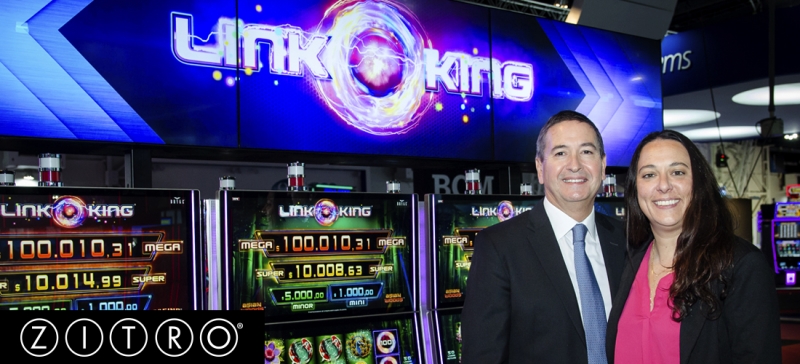 Link King, the star product of Zitro's Bryke video slots that is getting tremendous success in European casinos, is achieving unprecedented success also in the Mexican market, as well as in the most important markets in Latin America. There are already hundreds of Link King banks operating just in Argentina and Mexico, displacing other first-class products from its competitors, thanks to its visual impact, its undisputed performance, and the flexibility of its commercial model. Link King is already in operation in each and every one of the most important casinos in Mexico and is completing its deployment in Argentina. The first banks of this Bryke product will arrive in the coming weeks to casinos in Peru, Uruguay, Panama, Colombia, Chile and Paraguay.
Alejandra Burato, regional director of Zitro for Latin America says: "Link King is one of those exceptional products capable of marking an era. Of those few products that succeed in any casino in which it is installed, no matter which country, nor the player demographics. The distance of Link King compared to any competitive product is abysmal, not only for its performance, but also for the flexibility of the commercial models that we offer in Zitro so that casino operators around the world can offer their customers the best product that exists today in the industry and that comes from the hand of our company.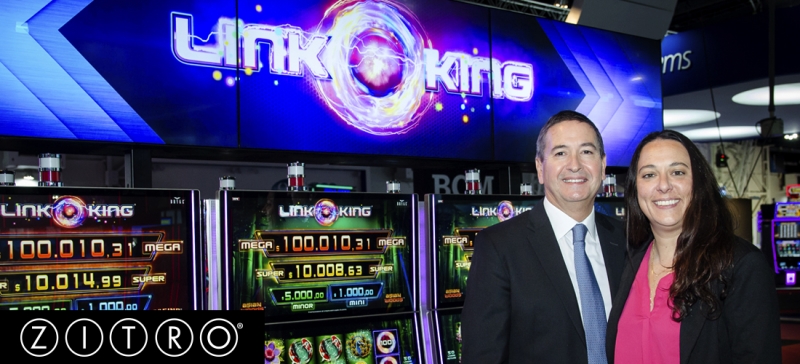 Link King, Bryke's multi-game progressive bank, has great progressive jackpots and a completely different and exciting bonus. Its presentation is also impressive thanks to the new Fusion cabinet that stands out for its advanced technology and Ultra Slim design, combined with a panoramic sign of 6 screens and accompanied by extremely vibrant and impacting images and sounds that generate a unique entertainment experience.
Sebastian Salat, CEO of Zitro adds: "In a world in which the commercial life of a game is becoming shorter, due to the continuous demand for novelties by the players, it is a great pride to see how with Link King in Zitro we have done a product that is going to become a classic, a permanent contemporary, that will be demanded by the players for many years. "