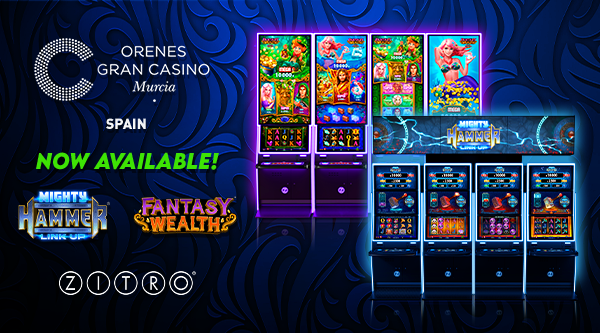 Zitro is proud to announce that Orenes Gran Casino Murcia now features its innovative multi-game slot machines: Mighty Hammer and Fantasy Wealth. These exciting games add to the casino's entertainment options, providing players with unique and rewarding experiences.
Mighty Hammer, on the Allure Glare cabinet, boasts a visually stunning design and offers three levels of excitement and multiple possibilities, each connected to a different bonus link, providing players with an unparalleled experience with different emotions at each level. On the other hand, Fantasy Wealth, on the Premium Altius Glare cabinet, with its charming theme and innovative gameplay mechanics, delivers a unique and captivating experience that will keep players fascinated.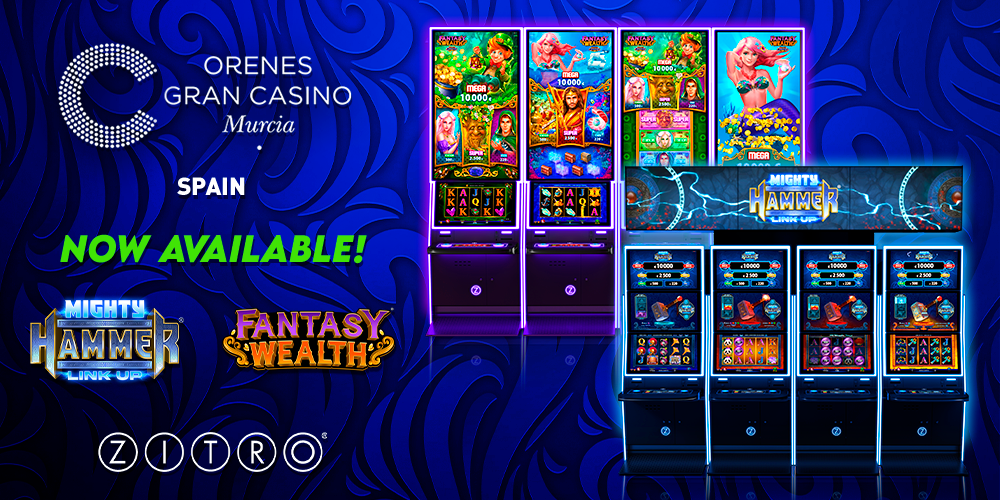 Gregorio Hernandez, Director of the Casino Division at Grupo Orenes commented, "We are delighted to introduce Zitro's video slot multi-games to our customers. Mighty Hammer and Fantasy Wealth are two exceptional titles that will undoubtedly enhance the entertainment offering in our casino. We have received very positive feedback from our players, who have been captivated by the exciting gameplay and incredible prizes these games offer."
Jaime Aníbal-Álvarez, Zitro's Director of Casinos for Spain, also expressed gratitude for their trust in Zitro's products. "We want to thank Orenes for choosing our multi-games to enrich their entertainment offering at Casino Odiseo, and we look forward to continuing our close collaboration in the future".