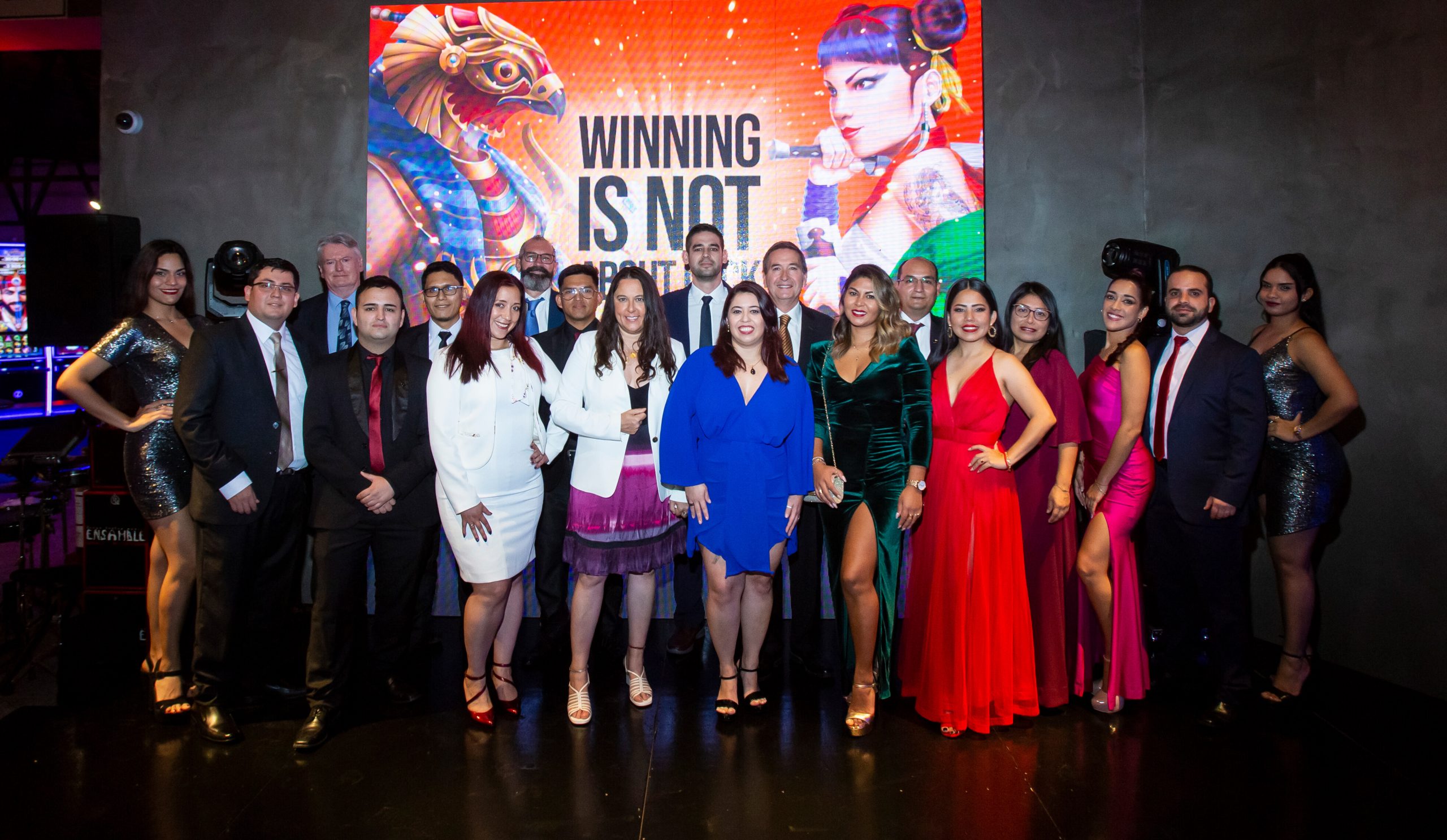 Zitro held its Zitro Experience event on June 13th at the exclusive La Rosa Náutica in Lima, Peru. The event was a unique opportunity to network in a relaxed atmosphere, while customers enjoyed a spectacular product presentation, followed by a renowned local show and musical performance.
Zitro's product showcase, which includes the most innovative games in the market, is part of the development of product innovation for operators looking to offer new and immersive experiences at their casinos.
"Our Zitro Experience event was the perfect occasion to reunite with customers and friends in Peru, and reaffirm our commitment to the region", said Alejandra Burato, Zitro's Regional Director for Latin America. "It us truly remarkable that in just five years, amidst the challenges of a two-year-long pandemic, Zitro has become one of the leading companies in Peru, establishing a strong presence within the country's most reputable gaming establishments.
At the Zitro Experience, the company unveiled an exciting range of new slot content for the GLARE family of cabinets. All eyes were on the premium Altius Glare, which featured the recently launched Epic Kingdom. Another key highlight for the Altius Glare cabinet was Fú Shòu Link and Mighty Hammer Ultimate. The Illusion Glare cabinet showcased the brand-new Fu Frog and the Egyptian-themed title, Bashiba Luxor.  Among the highlights for the Allure Glare cabinet, Zitro showcased Boost Link King, Boost Link Me, Fu Pots, and the company's award-winning 88 Link.
Zitro Digital, the company's online division, presented a unique selection of video slots during the event. Among the highlights were the brand-new series, Bashiba Link and 88 Link.  Zitro Digital also presented the most extensive collection of Video Bingo in the market, alongside many other exciting games soon to be released.
"Our Zitro Experience event has been a wonderful opportunity to meet with Peruvian customers and show them all the products we have developed for the market", added Sebastian Salat, International President at Zitro. "This event will undoubtedly strengthen what we have achieved in the region and solidify our position as the leading casino supplier in the Peruvian market. As part of our commitment with this key market, we opened a new office in Peru, and this year, our team has experienced significant growth. In essence, Zitro is actively investing resources and building infrastructure in the county to effectively meet the rising market demands. This event is a true celebration of the company's spectacular success in Peru".