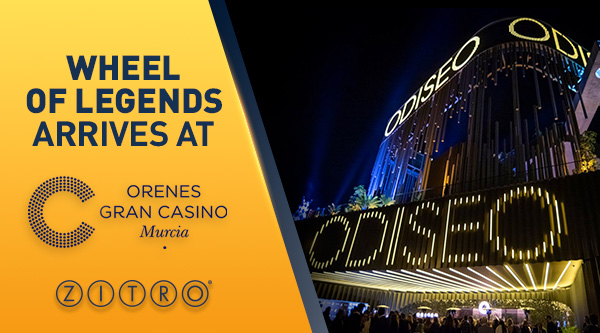 Zitro announces the premiere of Wheel of Legends at Grand Casino Odiseo in Murcia. Zitro's new multi-game looks stunning on the incredible Altius Glare cabinet, with a visual quality never seen before in the industry, and with its design, which includes a huge 55" screen combined with a 27" Full HD screen that provides a giant space for 4K graphics and a smart LED halo.
Wheel of Legends is aesthetically appealing, and its impressive visuals and high-quality sound effects, among many other features, make it a top choice among slot players of all gaming properties.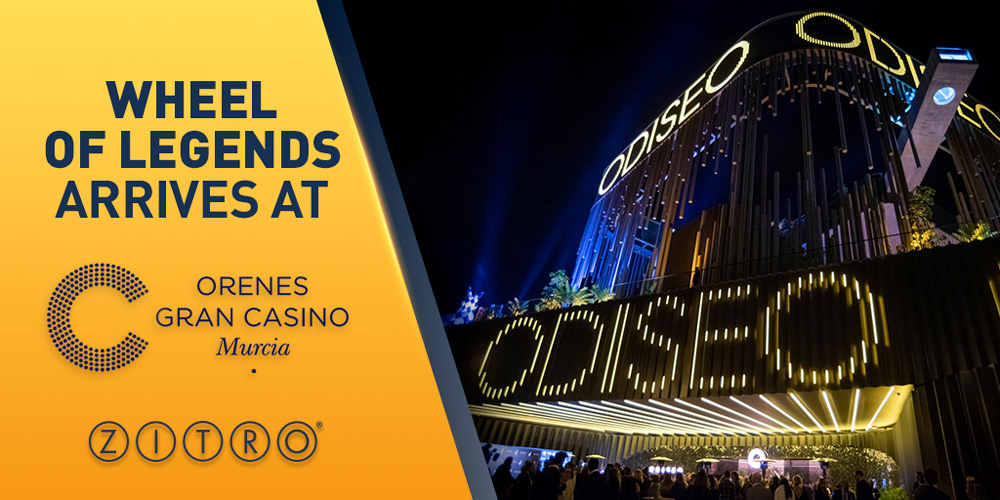 "In the Orenes Group we are constantly committed to innovation, quality and the incorporation of the latest trends in the sector, just like Zitro, whose products provide variety and added value. It is a true pleasure to be able to premiere their latest launch in our Casino, raising the category of our gaming hall even higher, to the delight of our customers," says Gregorio Hernandez, director of the Company's Casino Division.
For his part, Zitro's Director of Casinos in Spain, Jaime Aníbal-Álvarez, commented: "Our friends at Orenes have a strong commitment with innovation, and thanks to this bet they give us the great opportunity to be able to offer them the best products. With the already successful performance of Zitro products, and now with our new multi-game Wheel of Legends featured on Altius Glare, we are sure that it will benefit both parties".