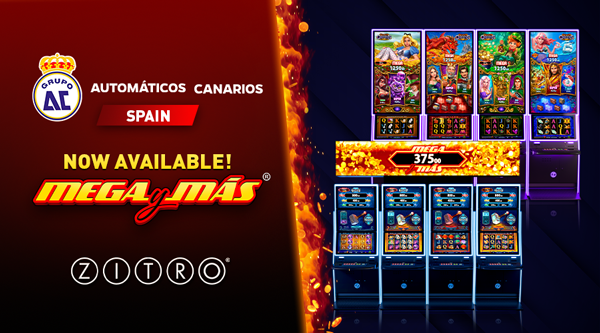 Zitro's innovative gaming system, MEGA y MÁS, which offers a winning opportunity to all players, has now made its way to the gaming halls of Automáticos Canarios. With MEGA y MÁS, if a player hits the MEGA jackpot, the prize is distributed among all other players who are playing at that time, without the need for an additional bet.
Connected to the MEGA y MÁS system, Automáticos Canarios has added the Seven Chestsmulti-game, on the premium Altius Glare cabinet, and Mighty Hammer, on Allure Glare. These new additions join the existing range of Zitro games already enjoyed in their gaming halls.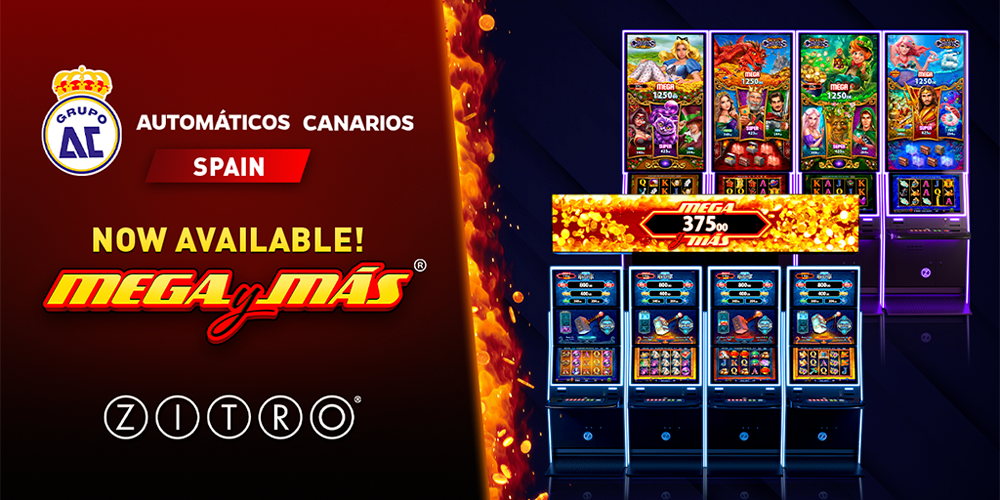 Juan Casimiro, General Director of Automáticos Canarios, has expressed his enthusiasm for the incorporation of Zitro's MEGA y MÁS system, "which allows for the connection of different games and cabinets to the new MEGA y MÁS prize and offers an exceptional experience in all of our gaming halls".
Pedro Freites, Zitro's Regional Sales Manager, has expressed his gratitude to Automáticos Canarios "for strengthening their business alliance by including our MEGA y MÁS system and the new games. This announcement reaffirms Zitro's commitment to innovation and improving the gaming experience for all players".