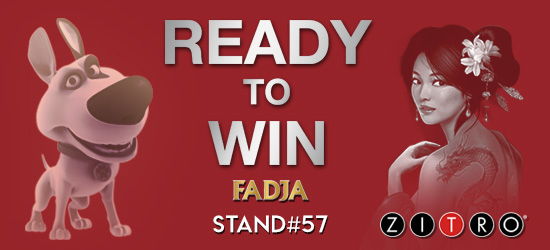 Zitro will be present for the first time at the "Feria Americana de Juegos de Azar" (FADJA), which celebrates it's 20 years in this edition on April 5 and 6 in Bogotá, Colombia.
Alejandra Burato, sales manager for Latin America says: "After the success of our Bryke Video Slots in other markets in Latin America, such as Mexico, Argentina and Paraguay, the time has come to enter the Colombian market, given its relevance in terms of quality and number of establishments. We understand that there is no success without investment, and that is why we have recently announced the opening of our offices in Bogotá, as well as the hiring of a commercial and technical team, highly knowledgeable about the market, and led by Ysrael Ampuero. " Ysrael adds: "We hope that our presence at FADJA will allow us to create more awareness about Zitro's product offering, which now, in addition to the widest range of leading bingo video games, includes the spectacular and growing library of Bryke products."
Zitro will show at its stand its successful Pick & Win multi-game Video Slot machines, as well as the progressive banks Blazing Pearls, Guns & Gold and Link King. All Bryke products are presented in the latest generation Fusion cabinet, both in its upright and slant version and which stand out for its excellent ergonomic and ultra-slim design.