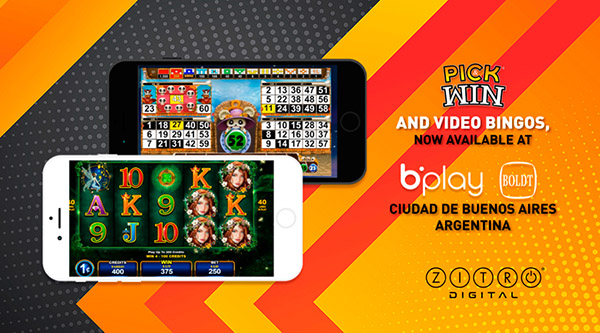 Zitro Digital, the online business unit of the global leading gaming supplier Zitro, increases its presence in virtual casinos with the latest addition of its library of Video Bingo Games and Slot Game: Pick & Win in the jurisdiction of the City of Buenos Aires, Argentina. The distinguished online brand of Boldt Group: bplay, has bet on Zitro to integrate these successful land-based games to their online gaming platform, with the approval of the Loteria de la Ciudad de Buenos Aires (LOTBA), the gaming regulatory body in this Argentine jurisdiction.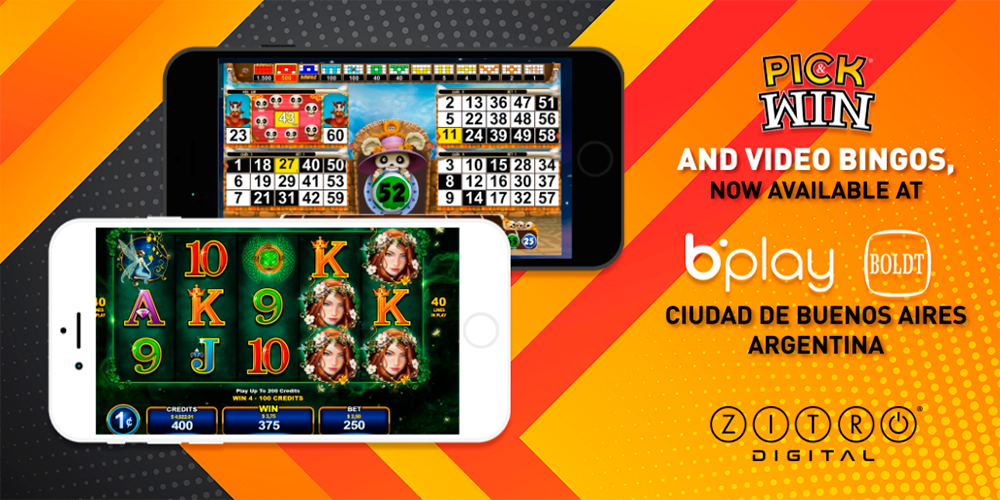 Hernán Garritano, Manager at Boldt Group and responsible for managing the worldwide online gaming operation under the bplay brand commented, "We are thrilled to partner with Zitro to further our goal of offering our online casino clients the highest level of entertainment. We are confident that adding Zitro's games to the bplay platform will contribute to the growth of our online brand and add value to our existing game portfolio, as was achieved in our online businesses in Paraguay and Santa Fe Province in Argentina. We are pleased to continue our close collaboration and look forward to integrating many more exciting games in the near future".
Alejandra Burato, Zitro's Regional Director for Latin America added, "Becoming a certified supplier with LOBTA is absolutely vital in our mission to expand our digital brand in regulated markets. We are grateful to bplay for offering our games in the city of Buenos Aires and giving us the opportunity to expand our online business in Argentina. We look forward to continuing our prosperous partnership and to keep incorporating Zitro's games into Boldt's Group exclusive game offering".