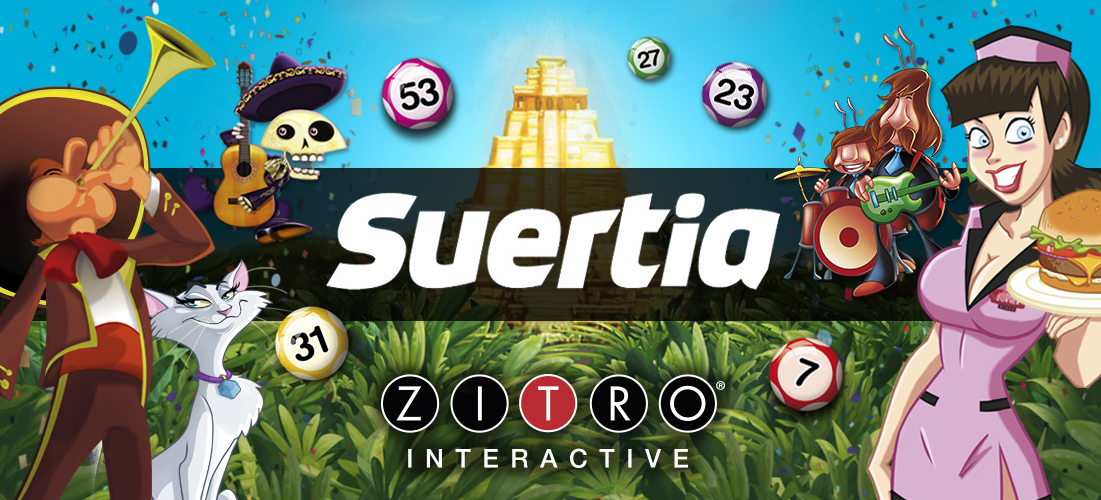 Zitro Interactive, Zitro's online division, has increased its range of video bingo games on Suertia.es with eight new titles, in addition to those already offered by the prestigious online operator. Some of the popular new titles include La Calaca, Power Mania Force and Bingo Dream. With these new games, there will now be 23 Zitro video bingo games that Suertia will be able to offer their customers.
"The online market requires constant renewal of the product offer to be competitive. Thanks to the new catalog of Zitro Interactive games, our users can now enjoy an even more extensive and differentiated selection of games and have the time of their lives," says Toni Trapé, CTO of Suertia.
"Putting our games within reach of players, anywhere and anytime, is one of Zitro's goals. Suertia is an important distribution channel with wide penetration within the Spanish online market. This, along with the prestige that its brand brings with it, makes them the ideal partner for us," says Sebastián Salat, Zitro CEO.