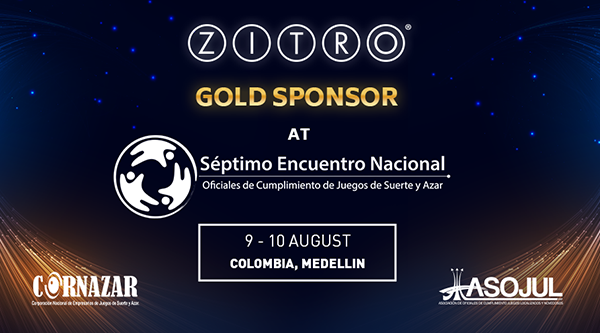 Zitro is pleased to announce its participation as a Gold Sponsor in the Seventh National Meeting of Compliance Officers in Colombia, organized by the Corporación Nacional de Empresarios de Juegos de Suerte y Azar, Cornazar, and the Asociación de Oficiales de Cumplimiento de Juegos Localizados y Novedosos, Asojul. The event will take place on August 9th and 10th at the Four Points by Sheraton hotel in the city of Medellin. It will be a key gathering for Compliance Officers from significant operators in Colombia, featuring conferences and workshops aimed at promoting a culture focused on best practices in accordance with the established guidelines of the sector. As a sponsor, Zitro will showcase its latest innovations for the Colombian market.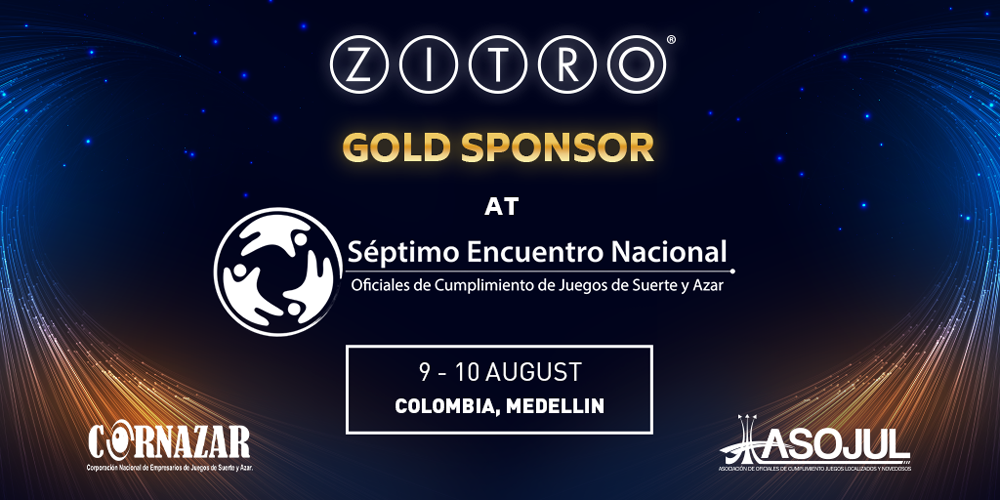 "In the name of Cornazar, Asojul, and myself, I want to express our sincere gratitude to Zitro for supporting us as the Gold Sponsor for two consecutive years at our National Meeting of Compliance Officers. As we enter the seventh edition, we remain committed to constructing and implementing processes aligned with the industry's best practices. Their sponsorship is highly significant to us, and we hope to have their continued participation in our future events. Once again, I want to personally thank Zitro for the trust they have placed in us", stated Dr. Elizabeth Maya Cano, President of Cornazar.
"Zitro is proud to be part once again of the National Meeting of Compliance Officers in Colombia, reaffirming our commitment to this market. At Zitro, we are determined to support any event that seeks to modernize the gaming sector in Colombia, both  land-based and online. Alongside the participants, we hope to offer solutions that contribute to the growth and development of the industry. We appreciate Cornazar and Asojul for giving us the opportunity to publicly demonstrate this commitment," added Sebastián Salat, Zitro's International President.