The winning experience of MEGASHARE Lounge, the new MEGA KING multigame accumulation system and the brilliance of the new GLARE Family, Zitro's latest launches in Mexico, have landed at Big Bola Casinos in Mexico.
The progressive jackpot functionality of MEGASHARE Lounge allows all players to win a part of the accumulated jackpot amount when it is hit by a player, sharing the prize and the excitement of a communal winning experience.
For its part, the debut of the GLARE Family has been made in a big way with almost 300 units of the new Altius Glare, Fusion Glare and Allure Glare cabinets which are shinning at Big Bola Casinos.
As for the new MEGA KING game, it has an innovative way of paying accumulated winnings that is being launched in Mexico and is exciting for its genius when it comes to distributing prizes.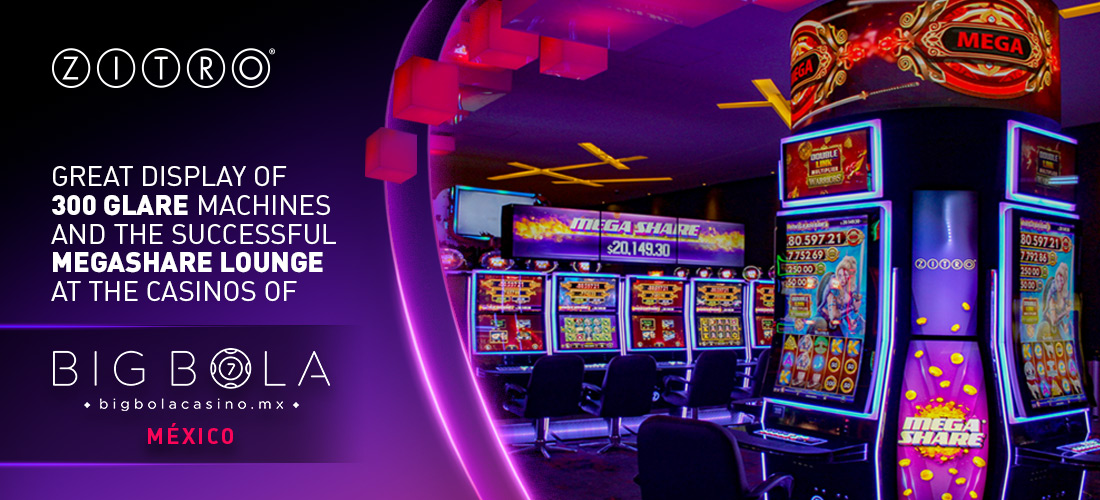 "Zitro is a guarantee of success, each new launch of the brand is welcomed by our customers with great enthusiasm as has happened with MEGASHARE and the new GLARE Family which have burst into our casinos to fill them with fun, entertainment and mind-blowing aesthetics," says Rafael Blanco, Commercial Manager of Big Bola Casinos.
"Big Bola is a priority partner for Zitro, which recognizes the value that our products bring to their gaming halls. I want to thank them for choosing our products to expand their gaming offer in their casinos in Mexico, a great bet for the future", says Johnny Viveiros Ortiz, founder of Zitro.