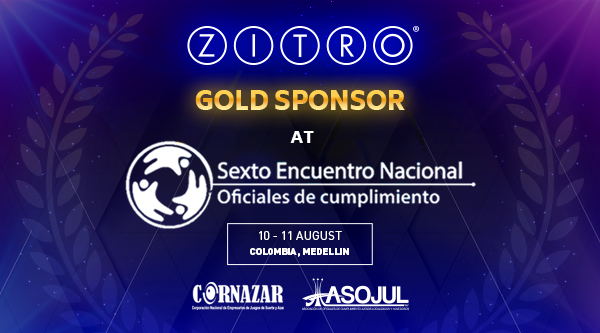 Zitro is pleased to announce its participation as Gold Sponsor in the Sixth National Meeting of Compliance Officers of Colombia, organized by the Corporación Nacional de Empresarios de Juegos de Suerte y Azar, Cornazar; and the Asociación de Oficiales de Cumplimiento de Juegos Localizados y Novedosos, Asojul. This year, the event will be held on August 10 and 11 at the Four Points by Sheraton hotel in the city of Medellin; a key meeting point for the Compliance Officers of important operators in Colombia, which will include conferences and training on the changes that have been presented in the gaming sector and its risk system, and where Zitro, as sponsor, will expose its latest novelties for this market.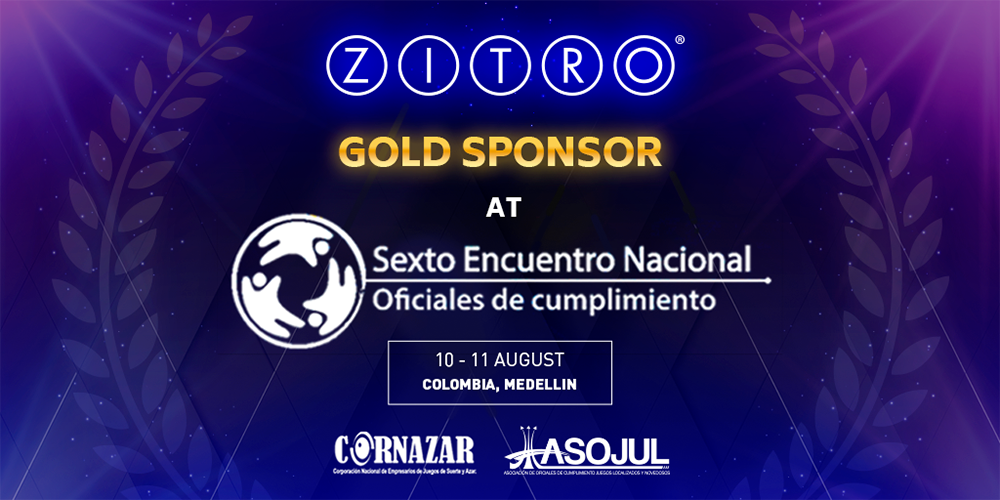 "Allow me to express my gratitude to ZITRO for the decision to support Cornazar and Asojul in the Sixth National Meeting of Compliance Officers, today you are participants in the construction of processes directed to the good practices within the gaming industry in Colombia. Your sponsorship was very valuable for the materialization of this event, thank you for your support and trust once again, you continue having a permanent space in all the events we organize from the Corporation", affirmed Dr. Elizabeth Maya, president of Cornazar.
"Zitro's participation in this important event organized by Cornazar and Asojul is another example of our company's commitment to the Colombian market. Our company not only supports the country's operators by providing them with the most profitable gaming products and the most flexible commercial formulas, but it is also determined to support any event aimed at the modernization of the Colombian gaming industry, both in the land-based and online gaming. We thank Cornazar and Asojul for this opportunity to publicly show such commitment", added Sebastián Salat, CEO of Zitro.