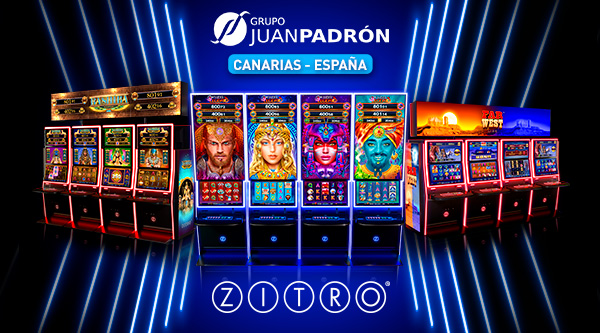 The new GLARE Family arrives at the salons and bingo halls of the Juan Padrón Group in the Canary Islands.  This deployment of novelties is composed of Altius Glare, Fusion Glare and Allure Glare and their respective multi-game Wheel of Legends, Far West and Bashiba Egyptian.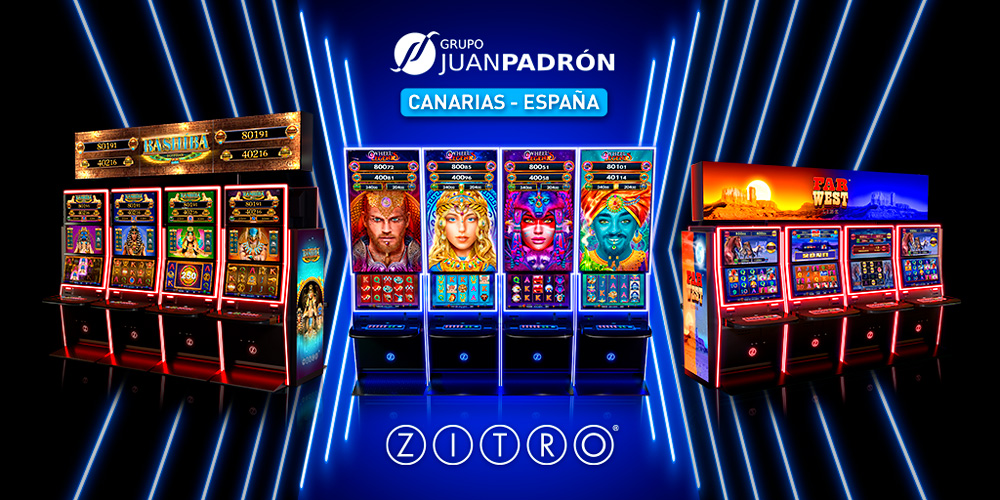 This is a great novelty for Juan Padrón Group's customers, who can now find a wide variety of cabinets and games adapted multiple tastes, as Alián Padrón, the Group's Director of Salon Operations, says, "Our commitment to offer the best entertainment offer leads us to explore new products to meet the demand of all our customers. With Zitro, we have found the perfect line of products.
On behalf of Zitro, Pedro Freites, Regional Sales Director, pointed out that "the important bet made by the Juan Padrón Group demonstrates, once again, the excellent commercial relationship that has united us for many years. For this reason, we are grateful that they have trusted us to expand the variety of Zitro products in their salons, which is undoubtedly a guarantee of success".