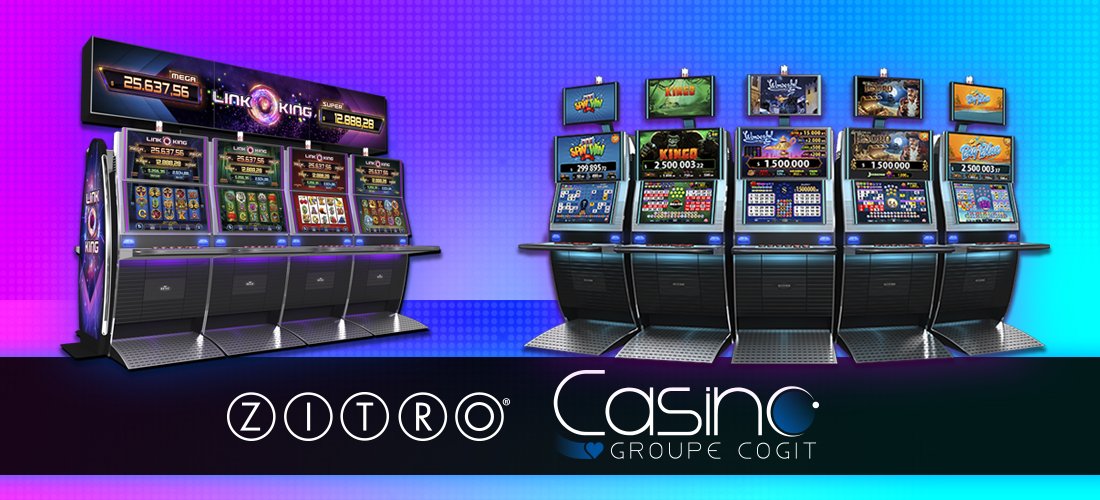 Mascot SFM has reached an agreement with the Gogit Group to feature Zitro machines at the Casinos in Biscarosse, Mimizan, Saint Gilles, Lacanau, Cherbourg and Le Gosier (Guadeloupe-Caribe). This agreement signals the exclusive launch of Zitro's video-bingos into the Metropolitan France market, where the group's casinos will be amongst the first ones to install Link King, the progressive multigame with panoramic screen, that has already proven its success in many other international markets.
Bruno Gendrot, Cogit Group director, expressed that "video-bingo games are an original and innovative concept that was previously unknown in the French market. We at Cogit believe that there is a clientele who can find excitement and entertainment in video-bingo, and for this reason we felt that Zitro, as a video-bingo specialist, is our best bet to help us prove that our expectations are well-founded."
Mascot SFM director, Philippe Boulay, also expressed his endorsement for Cogit Group's firm support of Zitro products, adding that "only Zitro has been able to create an impressive product range for the French market in a surprisingly short period of time, proving their commitment to the French casino industry.".
Nadège Teyssedre, EMEA Regional Director, added: "We at Zitro are tremendously grateful to the Cogit Group and to our distributor Mascto SFM for the trust they have placed in Zitro and for giving us the opportunity to prove the high performance of our products at the establishments of the prestigious Cogit Group. We will work together with Mascot to turn this trust into a success, and ensure that Zitro gains a firm foothold in the French market".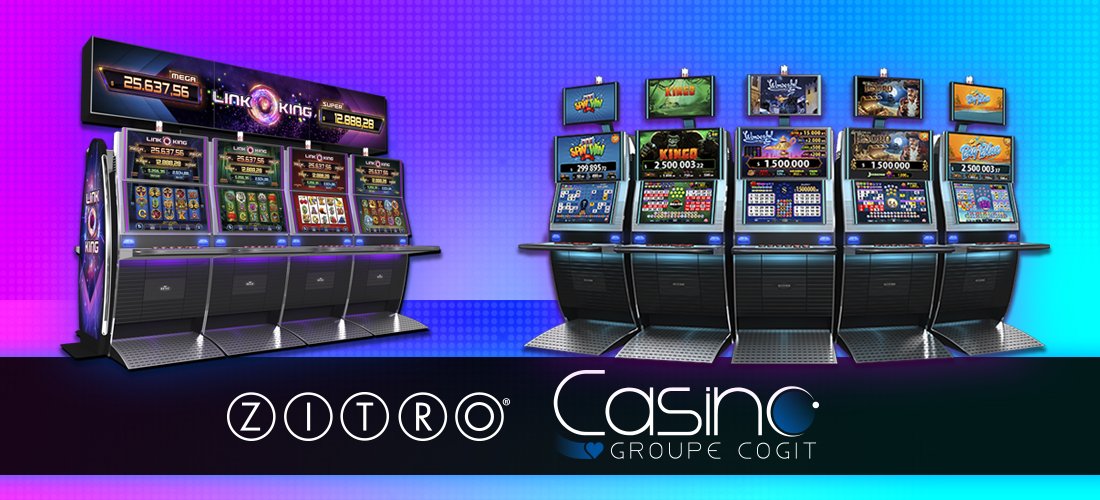 La version française
Mascot annonce l'arrivée des machines Zitro dans les casinos du groupe Cogit
Mascot SFM et le groupe COGIT ont trouvé un accord pour le déploiement des machines à sous Zitro dans les casinos de Biscarosse, Mimizan, Saint-Gilles-Croix-de-Vie, Lacanau, Cherbourg et Le Gosier (Guadeloupe). Cet accord annonce le lancement en avant-première des jeux vidéo-bingo de Zitro en France métropolitaine et aux Antilles, les casinos du groupe COGIT seront entre les premiers casinos français à installer le banc progressif multi-jeux Link King avec enseigne panoramique aux couleurs de la marque dont le succès sur le marché international n'est plus à démontrer.
Bruno Gendrot, Directeur du goupe COGIT, a déclaré : "Les jeux video-bingo présentent un concept original et innovant, méconnu du marché français. Chez COGIT, nous croyons fermement qu'il existe une clientèle qui pourrait trouver une réponse à sa quête d'émotion et de divertissement avec ces vidéo-bingo, et dans ce sens, Zitro en tant que spécialiste du vidéo bingo nous a paru la meilleure option pour nous aider à démontrer que nos attentes sont fondées.".
Philippe Boulay, Président de Mascot SFM, a clairement exprimé son entière satisfaction concernant cet accord avec le groupe COGIT pour les produits Zitro, ajoutant : "Seul Zitro a été capable de créer une telle gamme de produits pour le marché français, sur une période de temps aussi courte, attestant ainsi de son engagement sur le marché que nous servons."
Nadège Teyssedre, Directrice Régionale EMEA, a déclaré : "chez Zitro nous sommes très reconnaissants au groupe COGIT et à notre distributeur Mascot SFM de la confiance qu'ils nous ont accordée, nous les remercions de nous donner l'opportunité de prouver la rentabilité de ses produits dans les établissements du groupe COGIT. Nous travaillons en étroite collaboration avec Mascot SFM pour garantir le succès de ces machines au sein du groupe COGIT et assurer à Zitro une position privilégiée sur le marché français".