Zitro set an agreement with the prestigious WINPOT Casinos group to install the two new cabinets for Bryke Video Slots: ILLUSION and ALLURE. Cabinets that, thanks to its impeccable design, occupy less space on the casino floor, while providing wider legroom than any other machine on the market.
World novelties will arrive at WINPOT casinos, such as the new game 'Bashiba Link', an extraordinary multigame that combines a fascinating Link Bonus inspired by the mechanics of the worldwide success of Link King, with a '243 ways' math model. Bashiba Link has been designed with an attractive Chinese theme, with graphics and sounds of unique qualities and is presented in the revolutionary ILLUSION cabinet that incorporates an impressive 43" full HD curved monitor, a 21.5" LCD topper and the "SmartDeck" digital touch pad.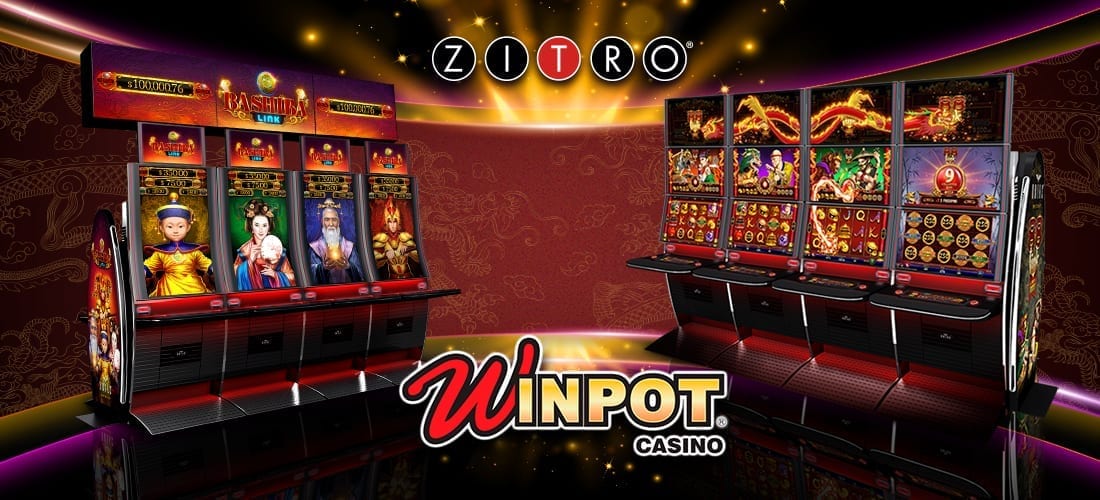 The other novelties that are set to arrive at Winpot Casinos are the sensational games '88 Link Lucky Charms 'and '88 Link Wild Duels'. They are two spectacular multi-games with multiway game mechanics and differentiated mathematical models, as well as an exciting Link Bonus. Both games are presented on the ALLURE cabinet, creating a great sensory show with its three 27 "Full HD screens, its 'Syncroscreen', a multimedia system integrated in the topper screens that act as a state-of-the-art sign and the 'SmartDeck' touch pad.
"I want to thank WINPOT for the opportunity they have given us to be present with all our products in the game offers of their Casinos, this time with our most ground-breaking additions: another level of games in cabinets as impressive as ALLURE and ILLUSION. It is very satisfying to see how the personal and commercial relationship that unites us with a WINPOT is always very fruitful and a guarantee of joint successes" comments Johnny Viveiros Ortiz, Founder of Zitro.