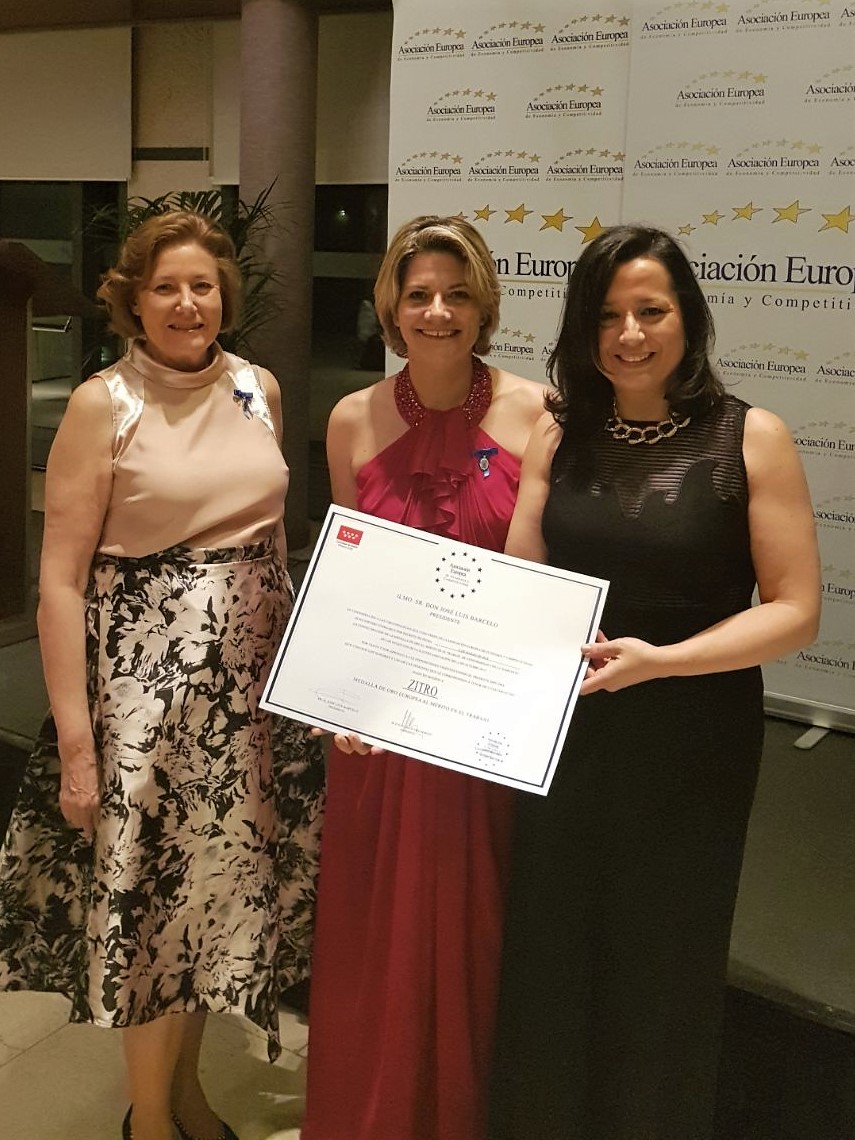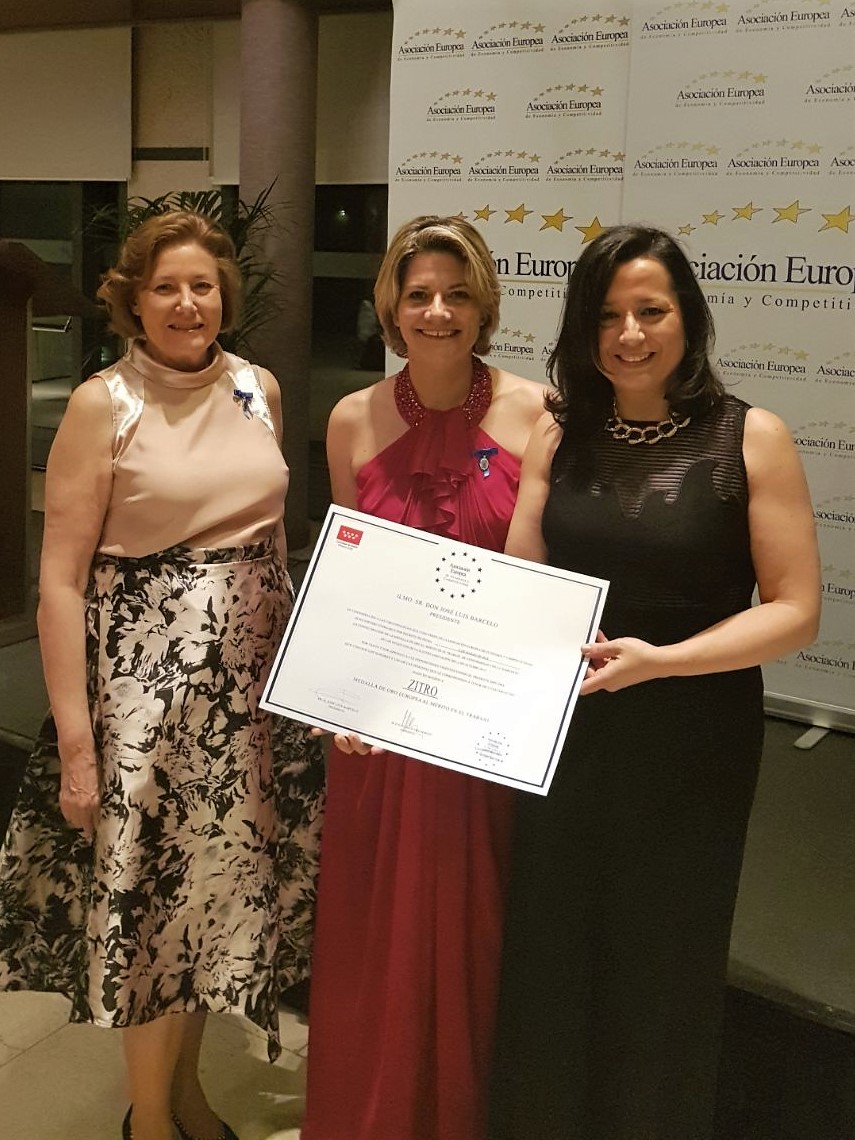 Last Friday, March 9th, Zitro received the "Gold Medal for Merit at Work", a distinction awarded by the European Association of Economics and Competitiveness and which was born with the aim of promoting, developing and recognizing the mechanisms of the companies that promote good business development within the European framework. The award was collected by the representatives of Zitro Manuela Jimenez, Vice President, Marta Cuesta, Product Director and Núria Alías, Assistant to Presidency.
This award is another example of the good practice at Zitro since it recognizes, among other qualities, business excellence and it encourages the support for the internationalization of companies.
Since its foundation, more than ten years ago, Zitro has been expanding its international presence and today has a presence in 14 countries. But besides expanding geographically, the world leader of Video Bingo has been able to increase its product offer by successfully launching its own Video Slots brand Bryke, which is being key to the exponential growth it is experiencing, as well as expanding the distribution channels of its online division Zitro Interactive, through its social application "World of Bingo" and through different online casinos as a content provider. All in order to diversify and ensure a solid growth.