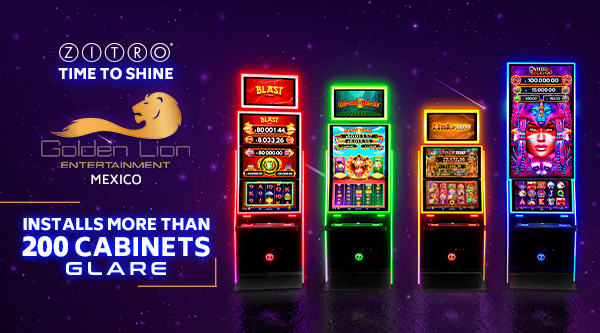 The important casino operator Golden Lion Entertainment Group, owner of brands such as Twin Lions, Golden Lion, Revolución, Rio, Golden City, agrees with Zitro to introduce the new GLARE Family in its Mexican Casinos. With more than 200 GLARE cabinets, Golden Lion now exceeds the 1,000 Zitro machines installed in its gaming properties.
Thanks to this agreement, Wheel of Legends, Zitro's new progressive multigame arrives to Golden Lion, presented on the premium Altius Glare cabinet. With its impressive 55″ and 27″ Full HD displays, 4K graphic resolution and its smart LED halo, Altius Glare is the ideal form factor for a truly immersive gaming experience. Wheel of Legends includes 4 exclusive game titles and unique themed features. As stated by Johnny Ortiz Viveiros, founder of Zitro, "Thanks to the talented Zitro team that designed these stunning 4K visuals, this spectacular multi-game offers the best graphics currently available in the market."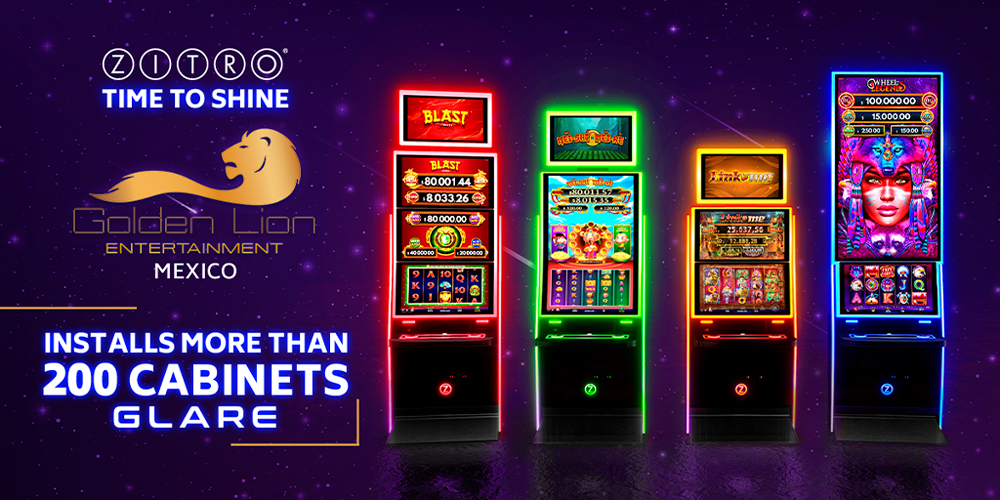 In addition to Altius Glare, the alliance between Golden Lion and Zitro is reinforced with the installation of Megashare Lounge, the shared progressive jackpot system whereby, if one player wins the MEGA prize, all Megashare players will receive a prize, generating an atmosphere of euphoria and extraordinary joy. "We are confident that this completely new gaming experience will continue to gain popularity and become one of the preferred jackpot systems in many markets. We are confident that Megashare Lounge will also be an added value for Golden Lion, a gaming and entertainment benchmark in Mexico," adds Johnny Viveiros Ortiz.