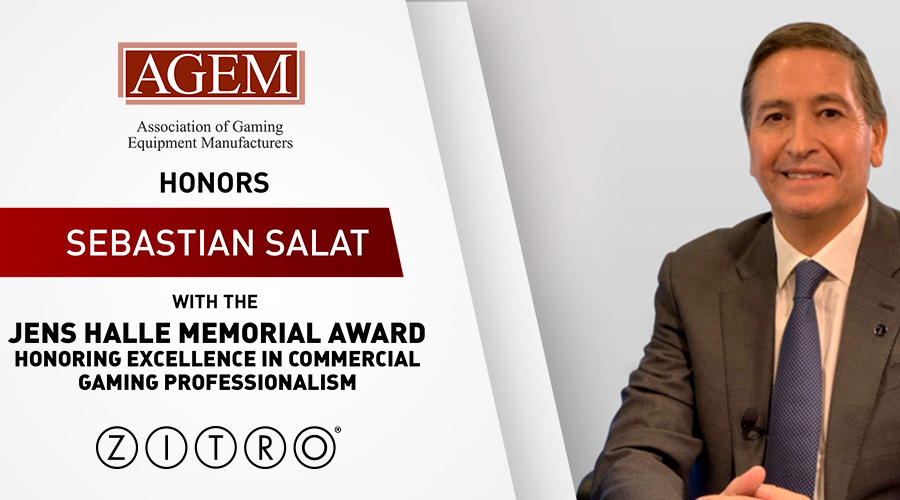 Zitro announces that its CEO, Sebastián Salat, has been awarded with the prestigious Jens Halle Memorial Award, honouring excellence in commercial gaming professionalism by the Association of Gaming Equipment Manufacturers (AGEM).
In previous editions, AGEM has awarded the Jens Halle Memorial Award to prominent figures recognized worldwide for their influence and impact on the development of the global gaming industry.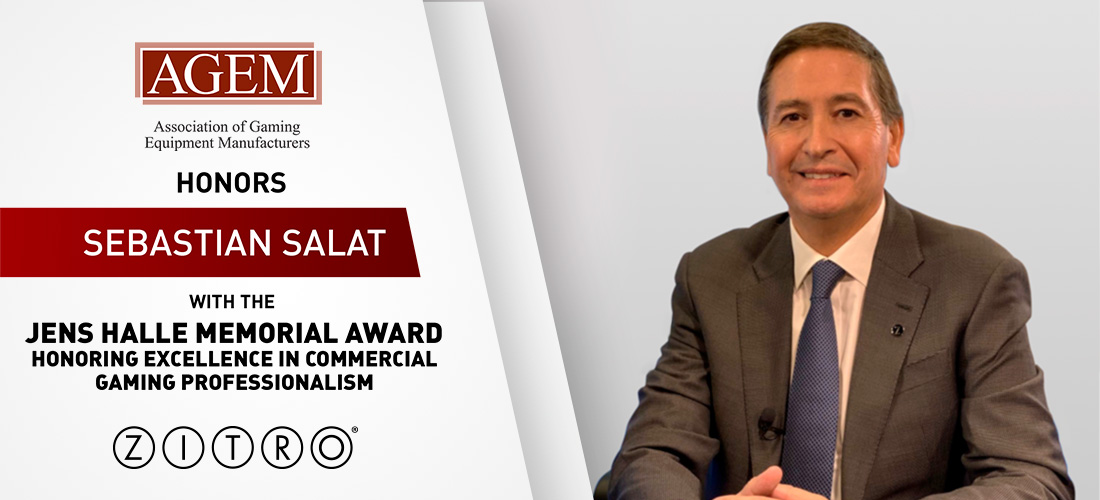 "It is an honor for ZITRO that AGEM has presented our CEO with such a well-deserved award and we greatly appreciate it. Sebastián's experience and prestige accumulated over 35 years in the industry have been very valuable for the development that Zitro has been experiencing in recent years. We are proud of our talented team in which Sebastián is an important part of. He has been a source of inspiration for us all", said Johnny Ortiz, Founder of the company.