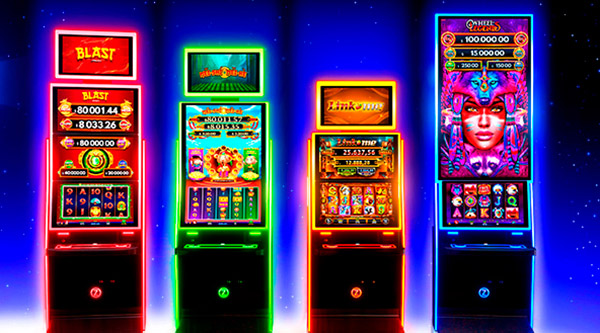 It's time to shine brighter with Zitro's latest launch of Glare cabinet line that features the most advanced lighting motion and eye-catching graphics, enhancing an even brighter gameplay display for users. The new Glare Family consists of 4 unique form factors launched simultaneously – Altius Glare, Illusion Glare, Allure Glare, and Fusion Glare – that shine on the inside and outside thanks to their LEDs that illuminate them more brightly than ever.
This compelling and innovative cabinet line features an ergonomic design that shows noticeable upgrades like accessibility, playability, and exclusive game library compatible with the previous ONE platform. "We are confident that these latest additions to Zitro's high-performance cabinet line, along with their high-definition graphics and back-lit screens will offer players a more vivid gaming experience", commented Johnny Viveiros Ortiz, Founder of Zitro.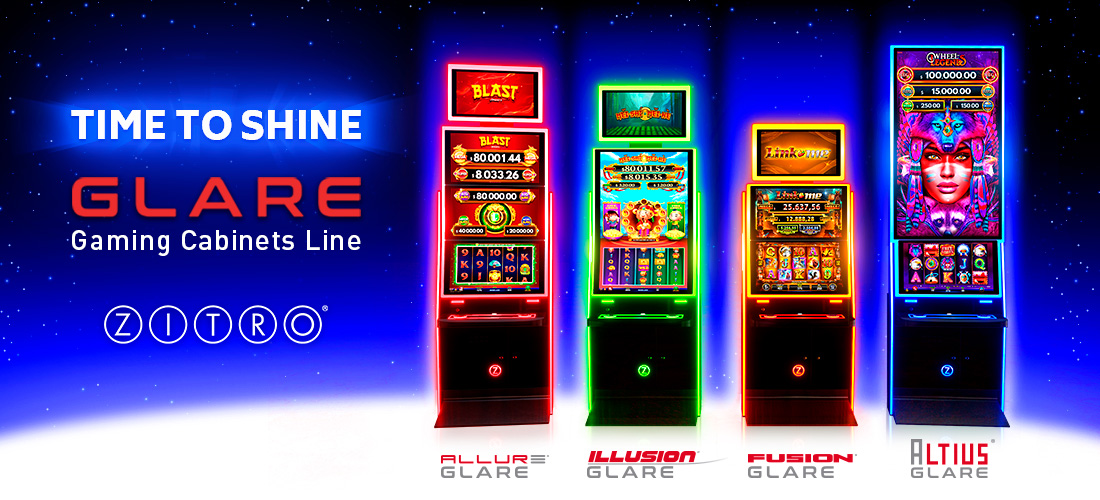 Fusion Glare is as a high-class cabinet equipped with two 27" Full HD screens, intelligent LED halo, next-gen processor, easy access for service, wireless mobile charger, surround sound system and a wide game library, making it a must-have in any gaming hall globally.
Allure Glare, includes three 27" Full HD screens, where the third screen acts as a sign thanks to its SyncroScreen system. Due to its surround sound system, intelligent LED halo, next-gen processor, easy access for service, wireless mobile charger and extensive game library, Allure Glare is the perfect cabinet for players and operators.
Illusion Glare, is a high-end portrait cabinet distinguished for its seamless 43" curved touch screen, which allows an enhanced gaming experience. It looks extremely bright thanks to its smart LED halo. With its next-gen processor, wireless mobile charger, easy access for service, spectacular surround sound system and exclusive game library, Illusion Glare brings elegance and playability to any casino floor.
Altius Glare, the tallest one of this family of cabinets, features impressive 55" and 27" Full HD displays providing huge real estate for exciting 4K graphics, and Intelligent LED halo. This high-class cabinet along with a SmartDeck button panel, wireless mobile charger,amazing surround sound system and easy access for service, make it the ideal form-factor for immersive gaming experiences.
Johnny Viveiros Ortiz, Founder of Zitro added "We are truly enthusiastic about introducing our high-quality and innovative products to casinos around the world: the new Glare cabinet line and its exclusive game titles. We couldn't have done it without the great team behind at Zitro, who determinedly engineered and designed these first-class cabinets with the aim to offer an immersive, well-rounded experience to players. The whole team is proud to showcase our amazing content and we are confident it will be enjoyed amongst players worldwide".