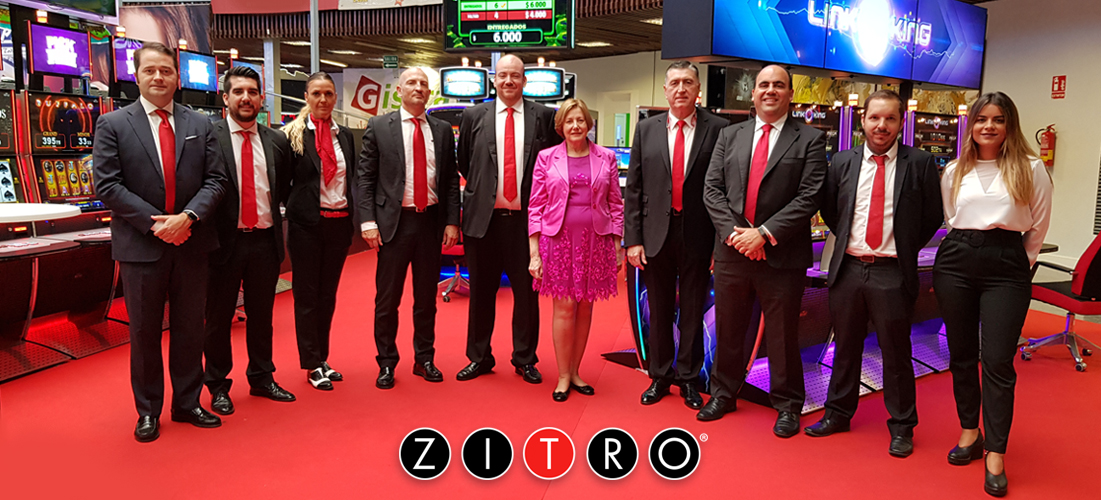 Zitro exhibited its latest creations for Video Bingo and Video Slots, which will be a revolution for the Spanish market in the coming months, at the recent Andalusian Game Congress Expo.
Under its Video Slots brand BRYKE, Zitro presented its leading product: LINK KING, a new form of revolutionary game in Spain. LINK KING has great progressive jackpots that come out continuously and a totally different and exciting bonus game. It is a new, shocking and irresistible way of playing that is already causing a sensation in international markets.
LINK KING is presented in the new FUSION cabinet, which stands out thanks to its advanced technology and Ultra Slim design, taking up less space than any other cabinet on the market and offers great comfort for players.
The wide range of "PICK & WIN" games was also present in Torremolinos. These games are highly successful at game halls in Madrid and Aragon where it is already installed. "After confirming the incredible results of our Video Slot PICK & WIN, we are convinced that Link King will cause a revolution in the commercial offer that Spanish gaming halls were waiting for," said Vicente Fernández, commercial director of Zitro.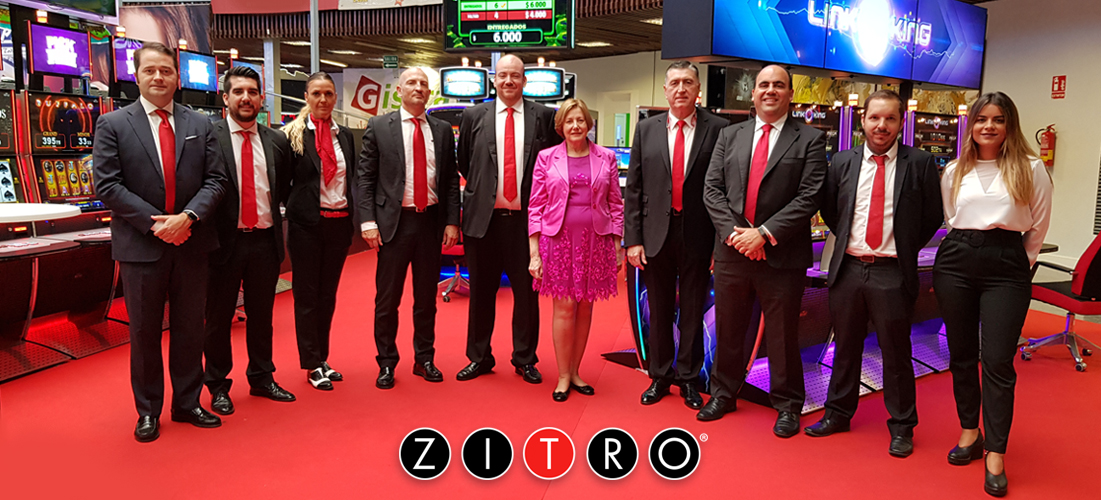 Zitro's new Video Bingo creations were very well-received at their performance in Torremolinos: their impressive Blackwave machine, along with the largest game portfolio available in the history of Zitro, as well as promotional systems that are fully adaptable to the needs of each operator. In this sense, Manuela Jiménez, vice president of Zitro said that "Spain is a fundamental market for us, both for the product range of Video Bingo and for Bryke's product ranges, and for this reason we deeply appreciate the trust our customers place in us. This gives us strength to continue surprising the market with spectacular Video Bingo and Video Slots games ".
A highlight of Zitro's booth was BET, its Electronic Bingo, an evolved, versatile and complete product, which is also fully adaptable and customizable for both operators and players.
Zitro also achieved significant presence at the Andalusian Game Congress Expo 2018 through its Director of Institutional Relations, Cristina García, who participated at the panel: "The Game Industry and its economic / social impact" offering a series of key concepts that benefit the future of this sector.