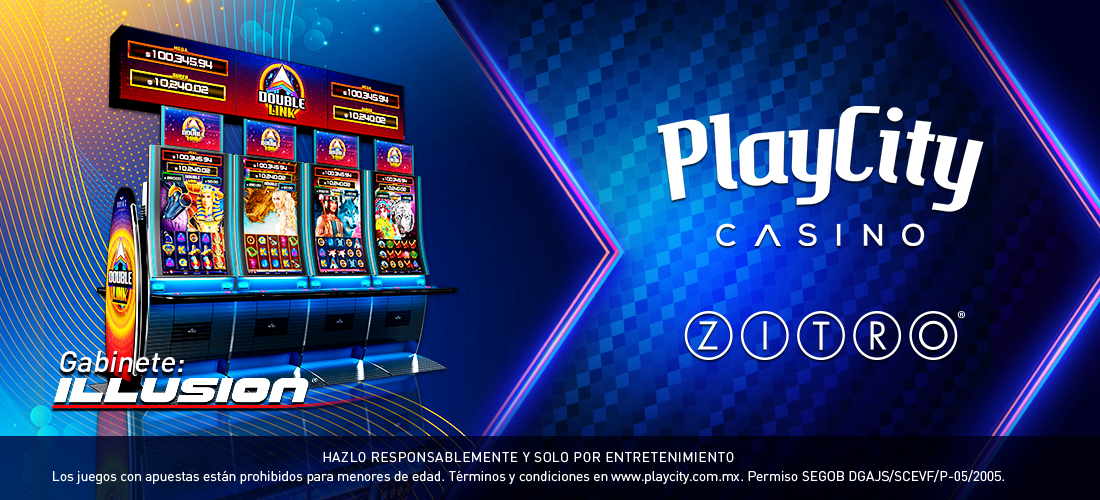 Zitro continues to add great successes to the casino gaming offering of the important Mexican chain. This is how the world premiere "Double Link" multigame comes to PlayCity casinos, presented on the extremely slim and sleek Illusion cabinet. Zitro's new progressive multigame reveals a special and novel functionality that doubles the bonus rounds, allowing you to win prizes twice. With this new release, PlayCity players can now enjoy a completely new and different gaming experience on Illusion, along with "Bashiba", the first game to be released on this cabinet and which continues to enjoy immense popularity.
"The introduction of Double Link on the Illusion cabinet makes it a groundbreaking combination that our players love. The Illusion cabinet has become one of our favorites, with its impressive 43-inch full HD curved monitor, it offers great comfort to our players", say those responsible for PlayCity.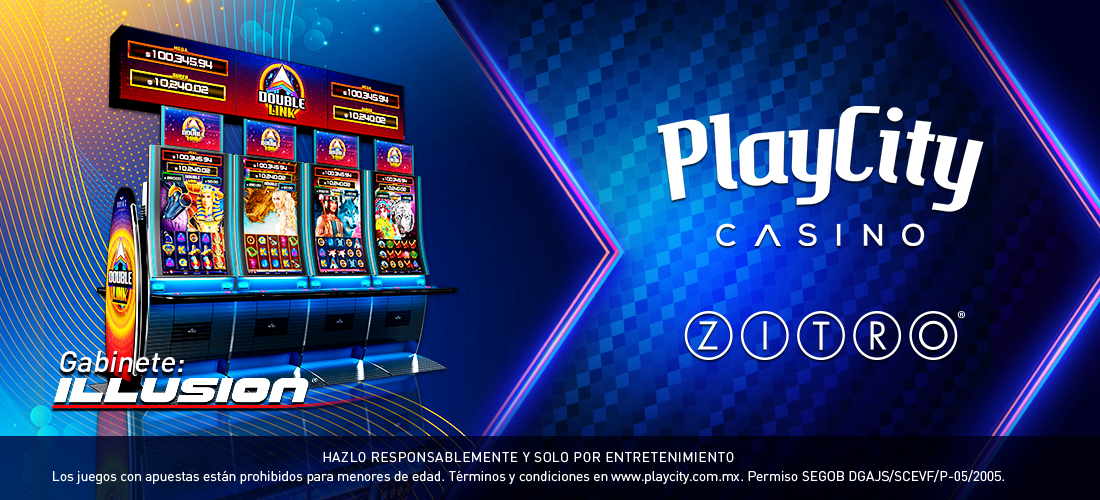 "I am happy because PlayCity is always the first to bet on our new releases and incorporate them into their casinos without hesitation to always offer the best to their players. I want to thank this important business group. Each new launch of Zitro is part of the spectacular gaming offer of its Casinos", says Johnny Viveiros Ortiz, founder of Zitro.