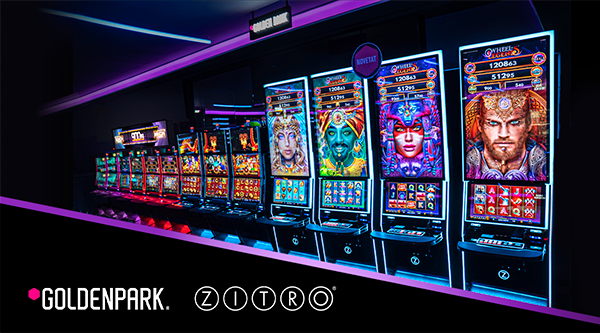 The companies MGA and Zitro have closed an important commercial agreement to introduce the new GLARE family of cabinets in their Golden Park salons in Catalonia and Madrid. With more than 60 new GLARE cabinets, the Golden Park properties have significantly increased the number of Zitro cabinets installed in their gaming halls, and the agreement is expected to be extended in the coming weeks to cover all the group's salons.
Thanks to this agreement, Wheel of Legends, an unprecedented multi-game with a totally different game dynamic from what has been experienced until now, arrives at Golden Park gaming halls. In the magnificent Altius Glare cabinet, the visual perspective of the gaming hall changes completely. Now the Golden Park salons also expand their entertainment offer with Far West, the new multi-game from Zitro, presented on the Fusion Glare cabinet, with exciting rounds of free games that will multiply your winnings.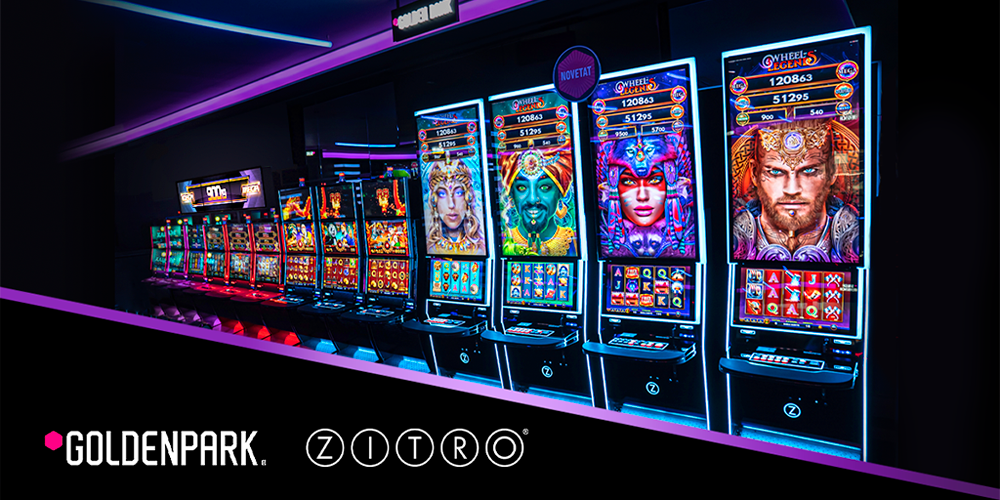 "The Golden Park gaming halls are equipped with the latest novelties in the market and with state-of-the-art cabinets, so it was clear to us that we had to include the new GLARE cabinet line in our entertainment offer. In addition, with the new titles, with such diverse game mechanics, we respond to the demands of different types of players," Golden Park's managers affirm.
For his part, Miguel Domenech, Team Leader of Zitro's Sales Area, added "We thank MGA for betting on our games that we now make available to them. We are sure that what we have installed in their gaming halls will delight all their customers. We are confident that in the next few weeks we will be able to expand the list of Golden Park salons with our extraordinary new products".