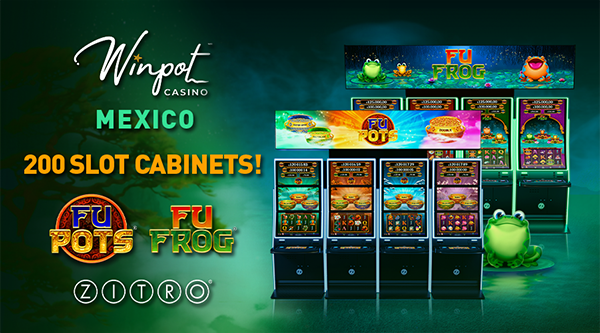 Following their debut at G2E Las Vegas, the highly anticipated new games from Zitro have arrived in Mexico: Fu Frog and Fu Pots. Designed exclusively for the Illusion Glare and Allure Glare cabinets, these games with different themes share a common gameplay mechanic.
In Fu Frog, players will encounter three charismatic frogs as the main characters, while in Fu Pots, three pots take center stage. Each frog and each pot have a function associated with bonus links, which are activated when any of them is full. One functionality multiplies it, another doubles it, and another grants extra lives. By combining these features, players can unlock up to seven bonus links.
Furthermore, both titles feature not only MEGA but also a GRAN MEGA, adding more excitement to the gaming experience.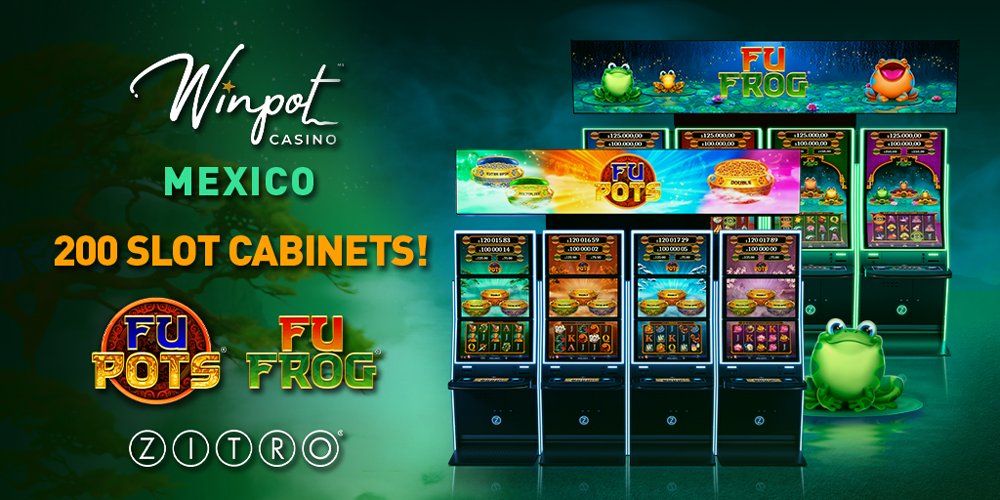 The latest Zitro games have quickly become a highlight in Winpot's gaming halls, captivating players with their innovative features. These games are so unique and different that we're confident they'll soon become some of our players' favorites," stated Anuar Haua, Director of Operations at Winpot.
Johnny Ortiz, founder of Zitro, stated, "Fu Frog and Fu Pots have been designed with both the operator and the player in mind. Their engaging gameplay mechanics, different themes, and dynamic bonuses offer a diverse and innovative gaming experience. I wish to express my heartfelt appreciation to Winpot for placing their trust in Zitro and our comprehensive game offerings".