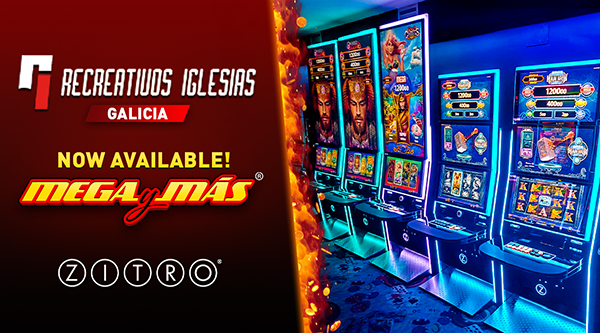 Zitro has introduced the latest gaming system, MEGA Y MÁS, to the gaming halls of Grupo Recreativos Iglesias in Galicia. With this new addition and a range of exciting games, players can now enjoy an exceptional gaming experience in these halls. Zitro's cutting-edge MEGA Y MÁS system makes it easy for the additional jackpot to be distributed among other players who are playing at that moment, without requiring an extra bet, if one player wins the MEGA.
In addition to the MEGA Y MÁS system, Recreativos Iglesias has also added the Seven Chests multi-game on the premium cabinet Altius Glare and Mighty Hammer on Allure Glare. These new games are integrated with the MEGA Y MÁS system and complement the existing Zitro games available in the gaming halls.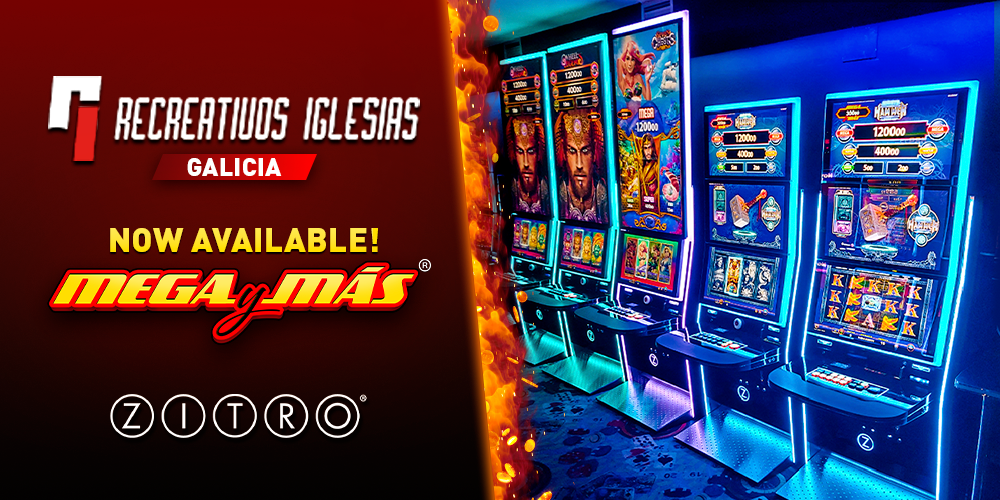 Carlos Iglesias and Ángel Iglesias, from Recreativos Iglesias, have expressed their enthusiasm for Zitro's innovative proposal, which allows connecting different games and cabinets to the additional jackpot MEGA y MÁS, offering an exceptional experience in their gaming halls.
Ángel Montes, sales area team leader of Zitro, thanked Grupo Recreativos Iglesias for trusting in the new MEGA y MÁS system, and for strengthening their partnership by by integrating it with the existing Zitro games in the gaming halls. This announcement is a testament to Zitro's dedication to innovation and their commitment to enhance  an exceptional gaming experience.