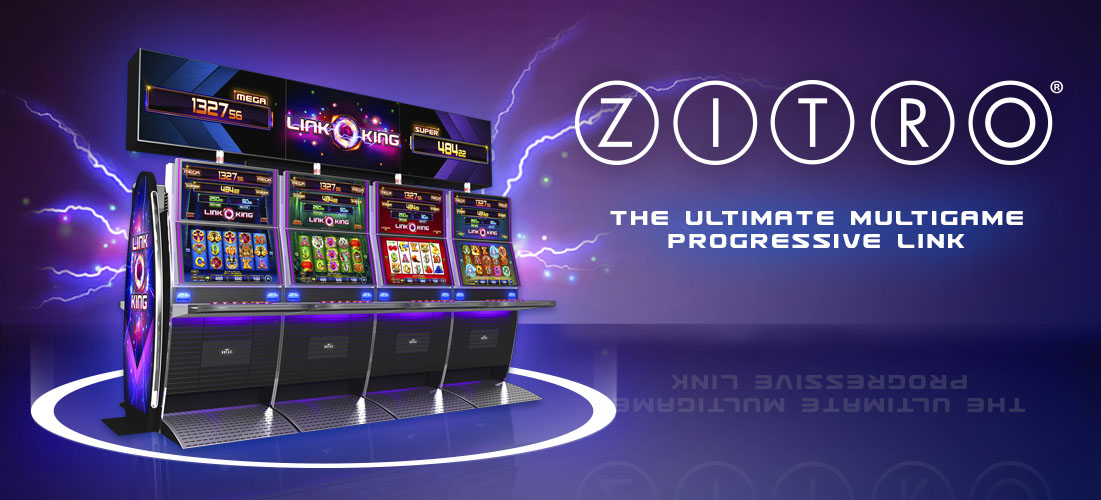 Zitro, under its video slots brand BRYKE, brings to Spain the flagship product that is triumphing worldwide: LINK KING, a completely original and different type of game compared to anything currently in Spain.
LINK KING is a multigame that offers incredible new features: 4 spectacular levels of progressive jackpots that are frequently granted through the bonus game, increasing the chances of winning. In addition, prizes are linked between terminals, raising their value and the player's excitement. Spanish players can enjoy a different way of playing never before seen in Spain and already present in the best casinos in the world.
The staging of LINK KING is impressive thanks to the new FUSION cabinet that stands out due to its advanced technology and "Ultra Slim" design, occupying less space than any other piece on the market and offering the player greater comfort.
The combination of LINK KING and FUSION will transform Spanish lounges into a game show that will appeal to both the operator and player, just like what's happening in international markets.