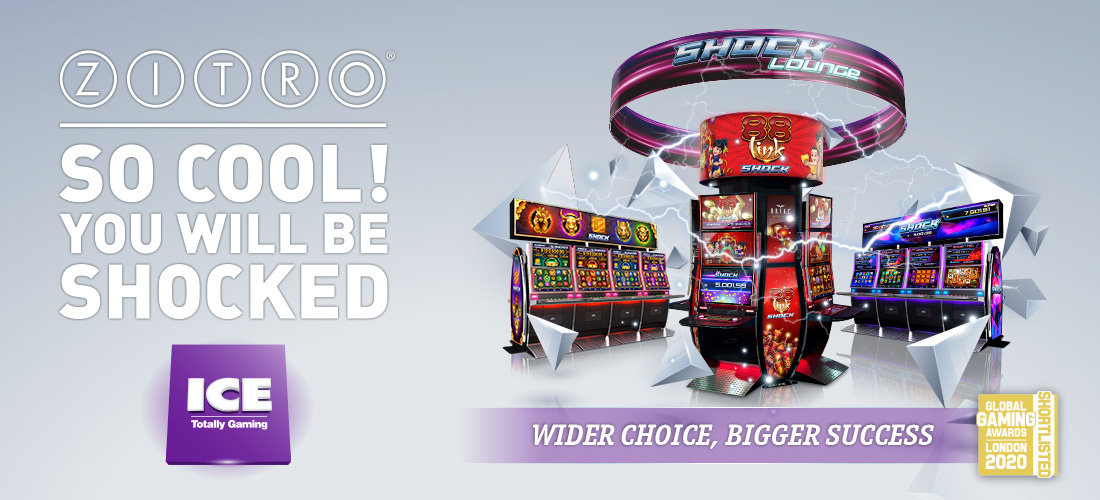 Wider Choice, Bigger Success! Under this claim Zitro will once again showcase its vast and steadily growing product library of successful Video Slot and Video Bingo games and solutions at the Ice Totally Gaming Show in London.
Centre stage will be taken by the various distinctive cabinet models that have been specifically designed to maximize the potential of Zitro's gaming content and provide extraordinary gaming experiences as well as to create a diversified and attractive landscape on the casino floor. The portrait-type cabinet ILLUSION incorporates an impressive 43-inch Ultra HD curved monitor and a 21.5-inch digital topper. ALLURE on the other hand comes with three 27-inch Full HD Screens as well as the 'Synchroscreens', a powerful multimedia system integrated by the superior monitors that create an incredible immersive experience. Both cabinets were presented for the first time at the G2E 2019 trade show in Las Vegas and have since been installed in multiple Casinos all over the world, showing amazing results. Zitro's popular Fusion cabinet, in both its upright and slant version, will also be showcased with more and even better content. All three cabinet types, ILLUSION, ALLURE and FUSION are compatible with Zitro's powerful digital button panel 'SmartDeck'.
In terms of content at ICE, the incredible multigame Link "Double Link" on the ILLUSION cabinet will have its worldwide debut. This fascinating new game will blow players' mind as it offers new functionalities never seen before on a Link game! Get ready for double the fun with Double link!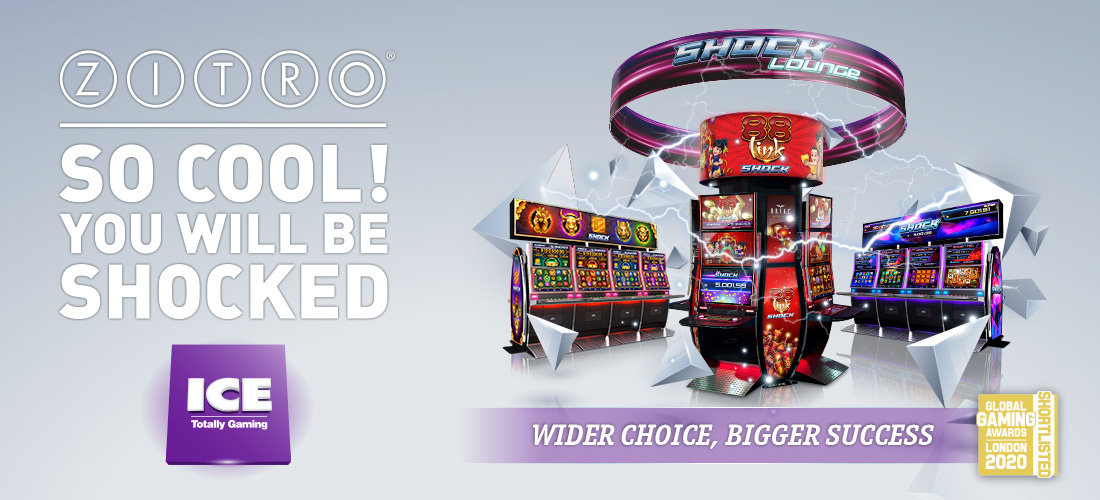 Visitors will feel the impact when they arrive at the stunning 'Shock Lounge' at Zitro's booth. Inaugurated for the first time at the end of 2019 in a Casino in Mexico, this shockingly cool area contains a broad and proven game library such as Link Shock, 88 Shock, Link Me Shock, Link Shock II and 88 Link Shock; a game library which is growing exponentially. All of these games are interconnected to the same mystery progressive jackpot. The biggest advantage of this area is that players can select their favourite game, but with the possibility to win the mystery shock prize that is triggered with an amazingly high frequency, providing more entertainment and rewards.
In addition, Zitro will present the winning combination of its multiway multigames with extra charged Link Bonuses like Bashiba on Illusion, or 88 Link Wild Duels and 88 Link Lucky Charms on Allure. And if that isn't enough, the floor will also shine with Zitro's classic Link multigames with a panoramic sign: Link King, Link Me and Link Shock, now with even more games, together with the popular LAP's Blazing Pearls and Guns & Gold as well as its standalone game Hot Deal, now with 20 games.
Johnny Viveiros Ortiz, Founder and passionate leader of Zitro commented that: "It was only three years ago when we showcased our first Video Slot Machines at ICE Totally Gaming 2017. Now we do not only have a vast and steadily growing game library and hardware selection, but we also have the recognition of all major casino operators throughout the world, as they have experienced first-hand the success of our Video Slots and/or Video Bingo products, positioning us, as we strove to become, a global leader in the gaming industry. This unprecedented success story is only possible thanks to the absolute best team, of which I am fortunate to lead."
Zitro can be found at booth number N6-160 at Ice Totally Gaming at the Excel Centre in London, from February 4th to 6th.