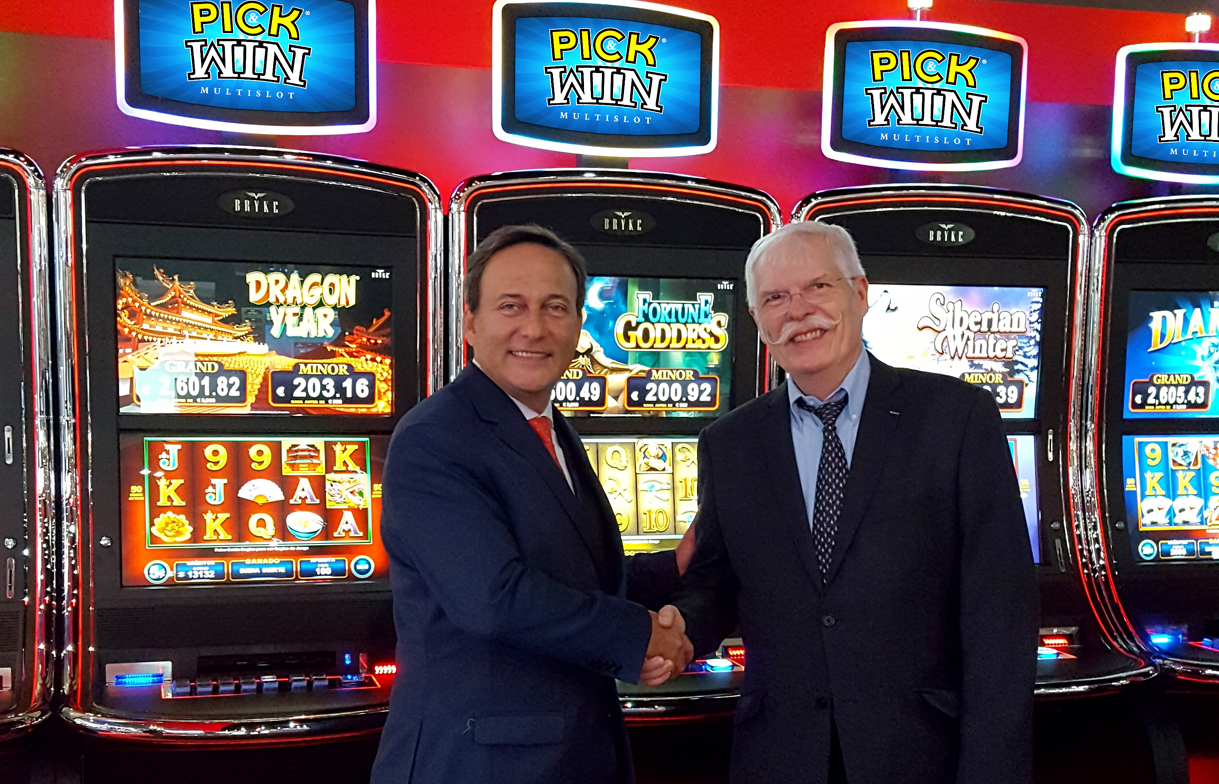 During the ICE Totally Gaming show in London, Zitro has signed a distribution agreement with the Company MASCOT SFM, distributor of gaming machines and equipment for casinos, through which Zitro will be offering its wide range of products to the French casino market, once the mandatory regulatory authorizations are obtained.
Zitro will make available to Mascot, and its French clients, its proven and prestigious Video Bingo games, which are unanimously recognized in many markets in Europe and the world, as well as its BRYKE Video Slots, which are already operating with great success in many casinos of Latin America, and which soon will be present in multiple European casinos.
As stated by Philippe Boulay, CEO of MASCOT "we are very happy with this signed agreement with Zitro, as it will allow us to bring a totally new product for our country as is the video bingo, in addition to introducing the BRYKE video slots brand, a fresh and innovative product that meets all the conditions to succeed. Seeing the very positive reaction of many of the French operators who visited us at the Zitro booth during the ICE show, we are sure that we have just signed a winning alliance. "
Johnny Ortiz, president of ZITRO, commented that "the French market is a key market in Europe as it is, in fact, the largest market in Western Europe, and has formidable casinos operated by top-tier companies. We know it is a demanding market, but we are committed to bring the best products to the French market. We are very happy to have the support of MASCOT in this project, and we are very grateful to our distributor for the trust placed in our products. "
The alliance with MASCOT is a further step towards diversifying Zitro products and markets, and is an important step towards the goal of making Zitro a world leader in the gaming industry.
IMAGE:Left Johnny Ortiz, president of ZITRO. Right Philippe Boulay, CEO of MASCOT