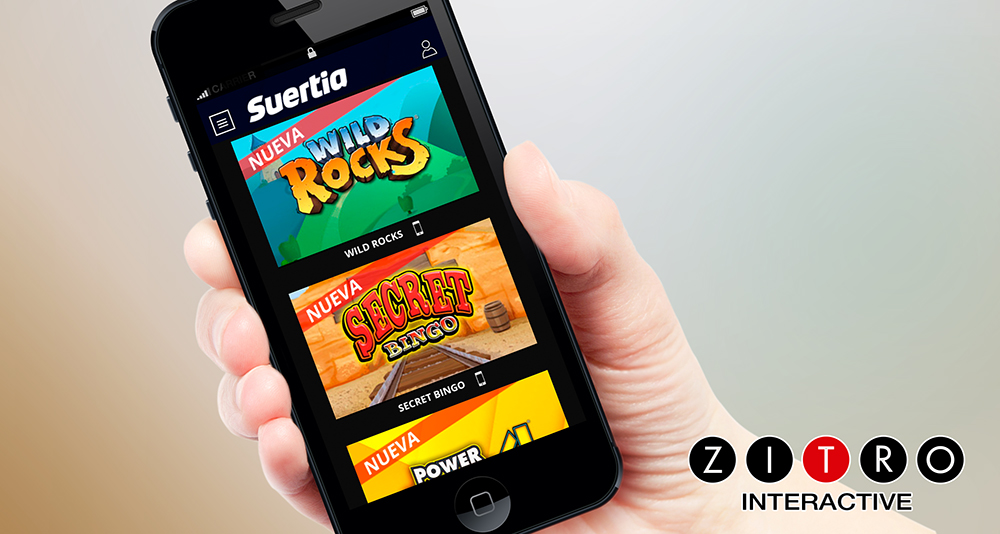 Zitro Interactive has significantly increased its bingo video game offerings available at Suertia. Up to 14 Zitro video bingo games are now offered by the prestigious online operator along with its offer of sports bets and other games.
Zitro's video bingo games can be played on Suertia both on the web as well as on mobile phones, thanks to Zitro's adoption of HTML5 technology.
Sebastián Salat, CEO of Zitro stated: "Zitro Interactive is a key player in transforming Zitro into a global leader in the gaming industry, and in order to become one, we need to make our games available to all consumers, anywhere, anytime. The expansion of our commercial agreement with Suertia is an important step towards that goal that we have set".
Pere Moliné, General Director of Suertia.es said: "Thanks to this important expansion of our offer with Zitro, we can continue to grow in the casino and slots category providing our users with one of the largest multi-terminal offers on the market".