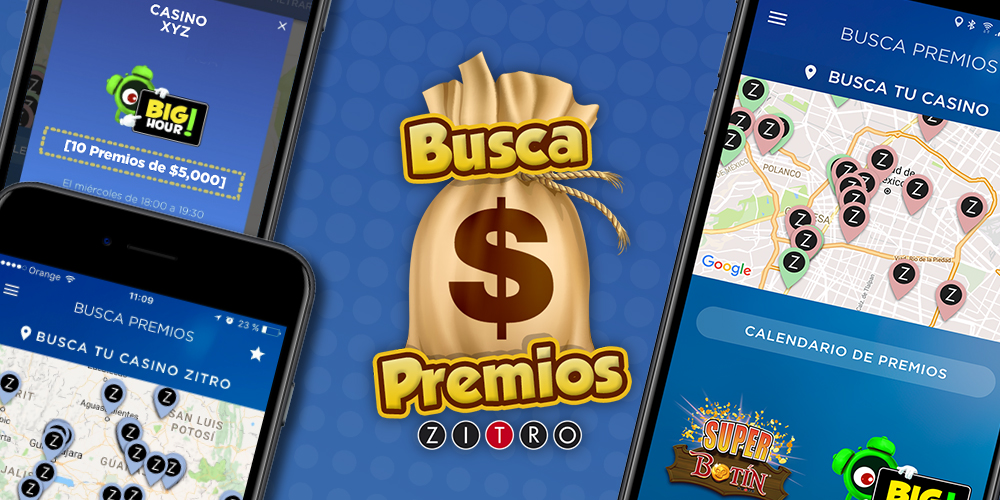 Zitro has announced the launch of its mobile application "Busca Premios", focussed initially on the Mexican market. This unique application in the gaming industry is designed to show Mexican players which promotions are running on Zitro machines in the country's gaming halls. The app uses a geolocation service to allow the player to identify the casinos closest to his or her location, view on their mobile screen the day and time of the promotions, and the nature and the size of the prizes offered in every establishment.
The "Busca Premios" app forms part of the Zitro Partnership Program (ZPP) package. ZPP covers the supply of promotional systems grouped under the generic brand Big Time, expert advice in the design, programming and management of the promotions, advertising them at the point of sale, and attracting new customers through online media, which will be much more effective from today onwards, thanks to "Busca Premios".
In the words of Sebastián Salat, Zitro's CEO: "With the launch of our Busca Premios app we have taken another step in cooperation with the operators. Zitro's intention is to stop being a mere provider of on-site machines and start working much more closely with the operator in promoting the gaming halls, and attracting new customers to them by using the social media as a very strong communication tool. Zitro's vision is to continue using the significant experience that Zitro Interactive has accumulated in the management of social media, to create innovative applications and products, which help to increase the on-site business of the operators signed up to ZPP".
"Busca Premios" is available for Android and for iOS devices (both iPhone and iPad) in the leading apps stores.