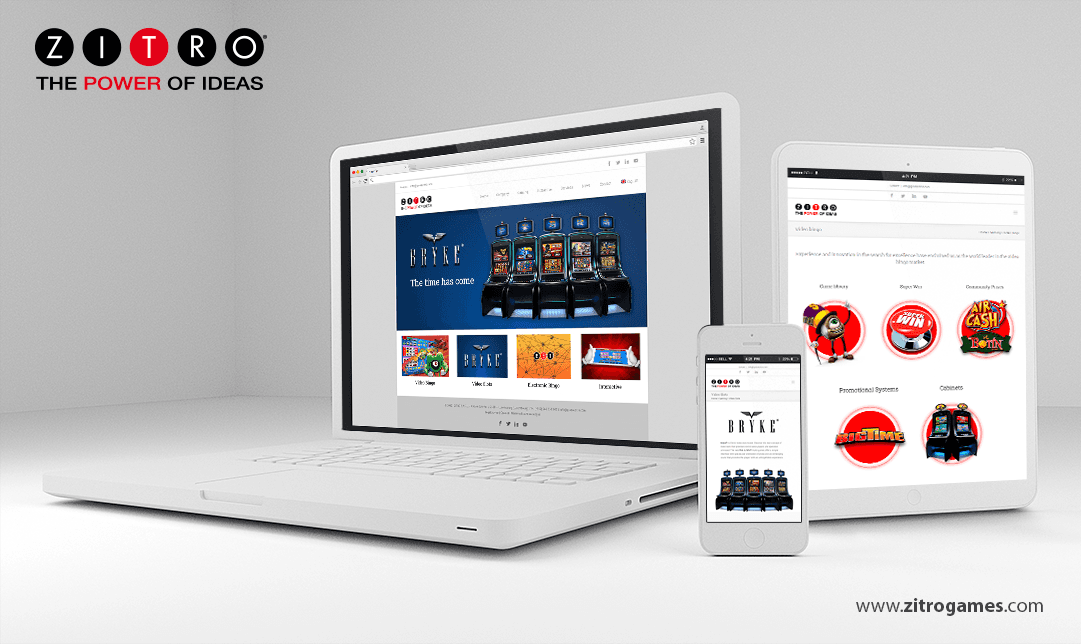 In tune with the new stage initiated by Zitro a few months ago, the company has launched a new corporate website (www.zitrogames.com) which reflects in a clear and structured way the new dimension taken on by the company as a result of the transformation process currently being carried out.
In recent months, Zitro has worked intensely on the creation of innovative products for new market segments and geographical areas, and is also offering new services. The brand-new website is structured around the Company's four business pillars: Video Bingo, with its systems and related games; Video Slots, offered under the BRYKE Brand; the BET line of products, which covers Electronic Bingo in gaming halls and Interconnected Electronic Bingo; and the Interactive division, which includes the social business and the licensing of content.
In addition, the recently unveiled website reflects the new services launched by Zitro in recent months, from Zitro Partnership Program, a package of products and services which covers the supply of the Big Time promotional systems, to Zitro University, an educational programme designed to provide specialist and generalist training to the Casino operators, who are Zitro customers.
In the words of Sebastián Salat, Zitro CEO: "last year, when we announced Zitro's new beginning, we expressed our conviction that only those companies with the ability to reinvent themselves are truly great. The launch of our new website, coinciding with our tenth anniversary year, is a reflection of the progress made in the company's transformation. This is one more step towards our vision of making Zitro a global leader in the gaming industry through innovation, differentiation and excellence."
through innovation, differentiation and excellence."
This launch coincides with the celebration of ICE London, where Zitro is present at N6-344 Stand.