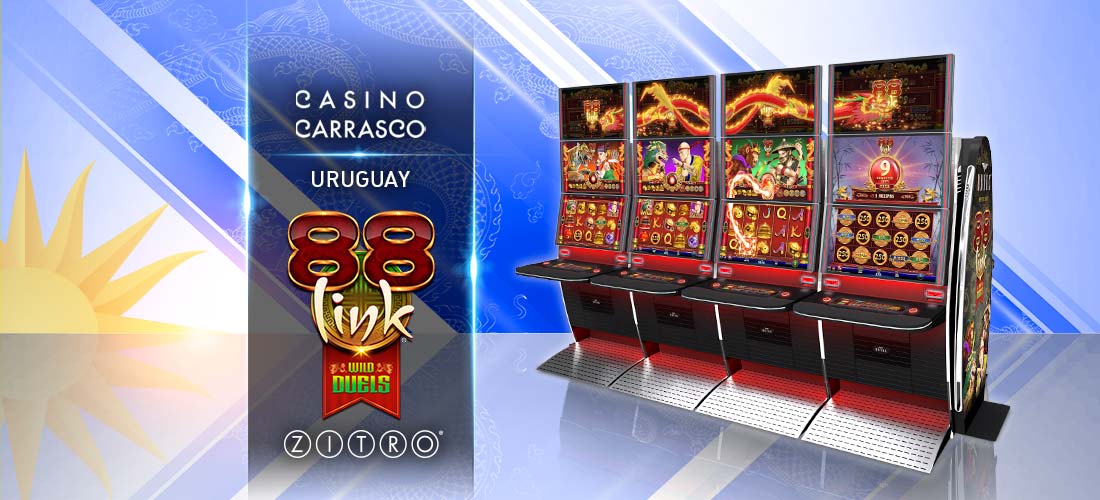 Zitro's video slots have become an essential product in the casinos of Latin America, where they are present in the main establishments of each country. In recent months, Zitro's video slots have also reached important casinos in the Oriental Republic of Uruguay.
The renowned Link King progressive bank, which is highly successful in all countries around the world, can already be found in the casinos of Carrasco, July 18, Montevideo Shopping, Punta Shopping, HRU Pando, HRU Piedras, Geant, and the Radisson Casino Victoria Plaza, as well as soon in the casinos of Rivera, Salto, Sarandí and the Mirador Campero in Durazno.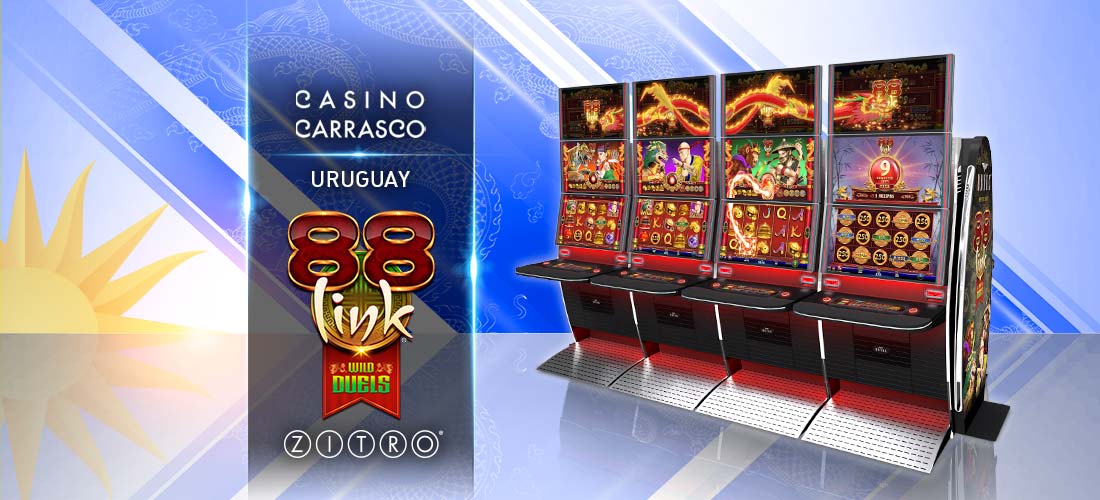 The Carrasco Casino will also be the first Casino to offer its players the new 88 Link Wild Duels game on the Allure cabinet. This cabinet from Zitro includes three Full HD screens of 27 inches each. Allure also has the multimedia system 'SynchroScreens' that synchronizes the upper screens, creating a visual spectacle that compares to that of the most expensive signs on the market, as well as the latest-generation digital button panel 'SmartDeck'. The game 88 Link Wild Duels, themed in the richness of Chinese legends, brings together for the first time the multiway game mechanics with the popular bonus Link created by Zitro. A combination of successful games that fascinates players who have enjoyed it.
Zitro announces that soon the Allure cabinet with 88 Link games will also reach multiple casinos in the region of the Republic of Argentina. The success of 88 Link Wild Duels and 88 Link Lucky Charms in other markets allows for anticipation of the repetition of the Link King phenomenon in a dimension that will be significantly greater.