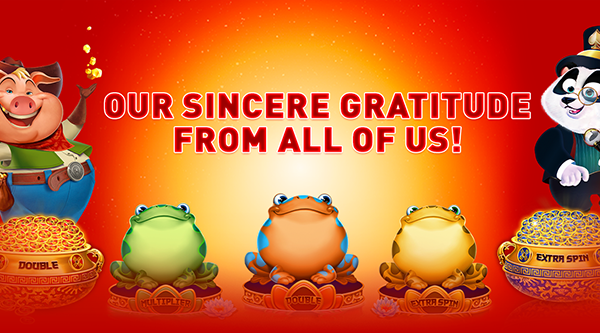 Zitro, a leading supplier in the gaming industry, showcased its latest gaming innovations at G2E Las Vegas, held from October 9-12 at the Venetian Expo. At Zitro's booth, attendees were treated to an up-close look at the company's cutting-edge game content and mechanics, tailor-made for the demands of both players and casinos. Once again, Zitro amazed visitors with a totally innovative product offering which is the result of investment, creativity, effort, and determination of its talented team, because Winning is Not About Luck!
Zitro unveiled a wide range of titles, exclusively designed for the renowned GLARE cabinet line, offering casino operators the flexibility to diversify and optimize their casino floors, while enhancing player engagement.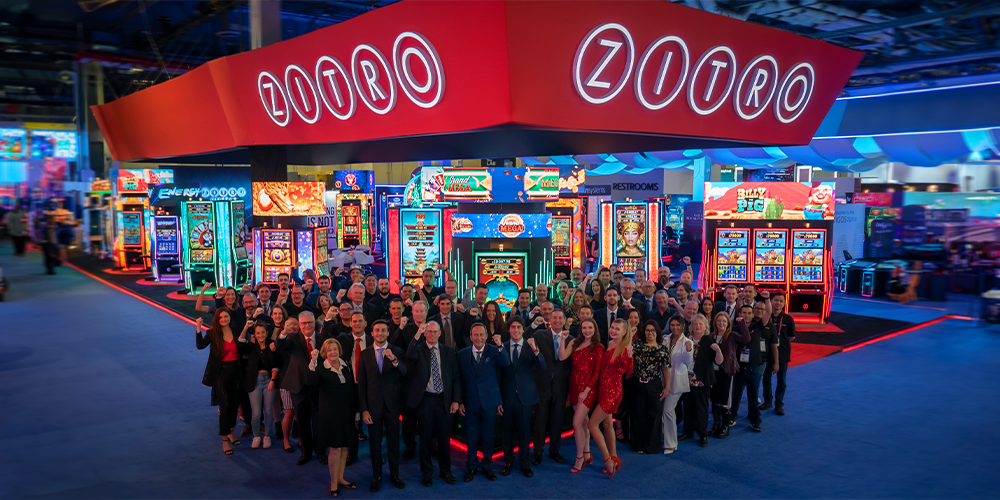 "We are proud to have given customers a fresh look at Zitro's offering, our most extensive and diverse product lineup to date. We have put in a tremendous amount of work to expand our GLARE product line, and we have developed new games for all four of the cabinets we have",said Johnny Viveiros Ortiz, Founder of Zitro. "This achievement has been made possible by our continued investment in innovation, as well as the relentless determination of our talented team. Zitro has always recognized the importance of providing operators with a broad library of games, and our dedication to diversity has also been a driving force behind our success. We remain committed to introducing exciting new novelties to meet the demands of both players and casinos".
Among Zitro's vast portfolio of gaming innovations, some of the most anticipated products were: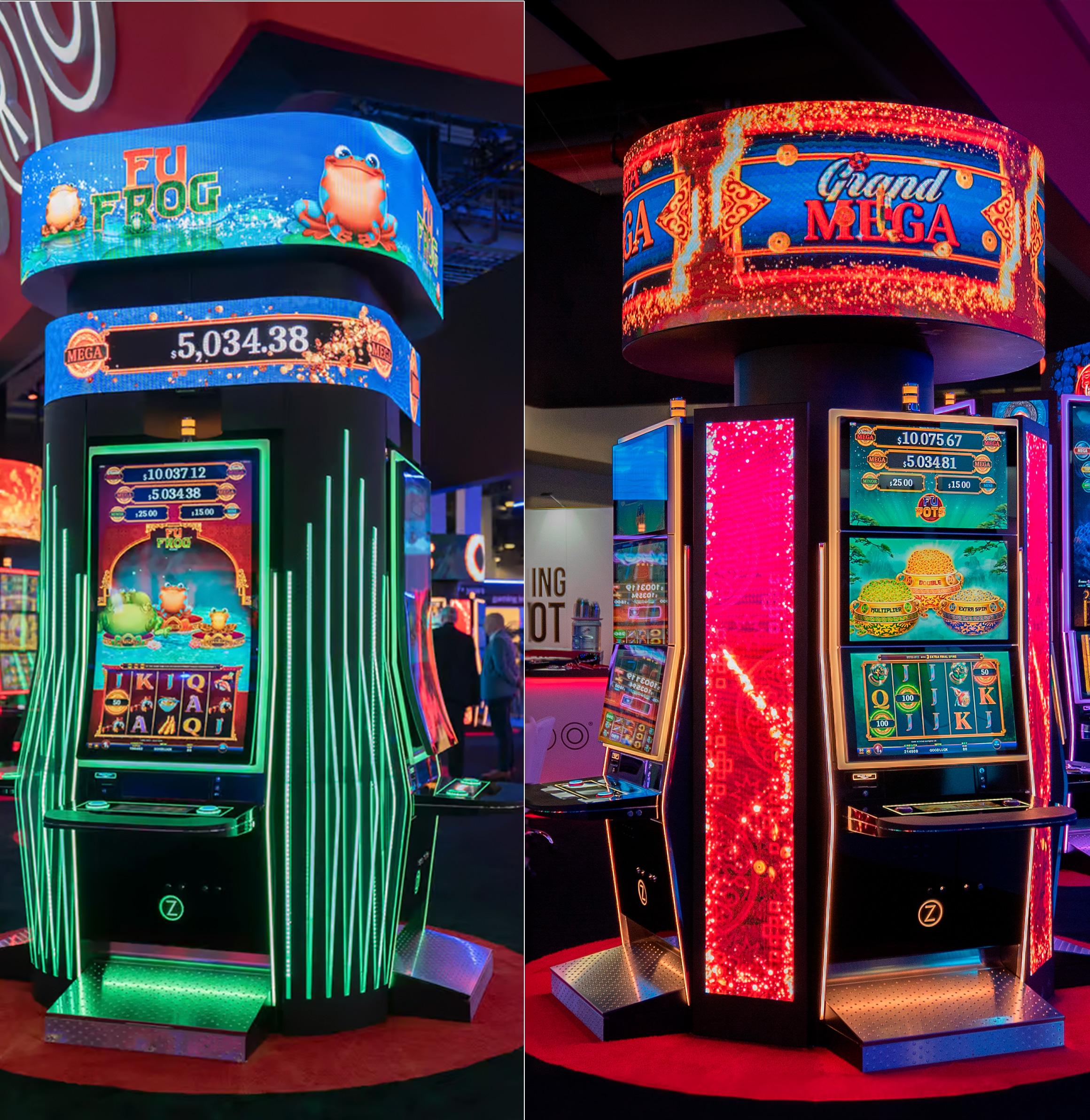 "Fu Frog" and "Fu Pots", which stood out as the newest generation of proven performers. These game titles are featured on the Illusion and Allure Glare cabinets, respectively. While both games share identical game mechanics, they feature distinct themes. These titles have proven to be a hit with operators and players who have experienced the games first-hand.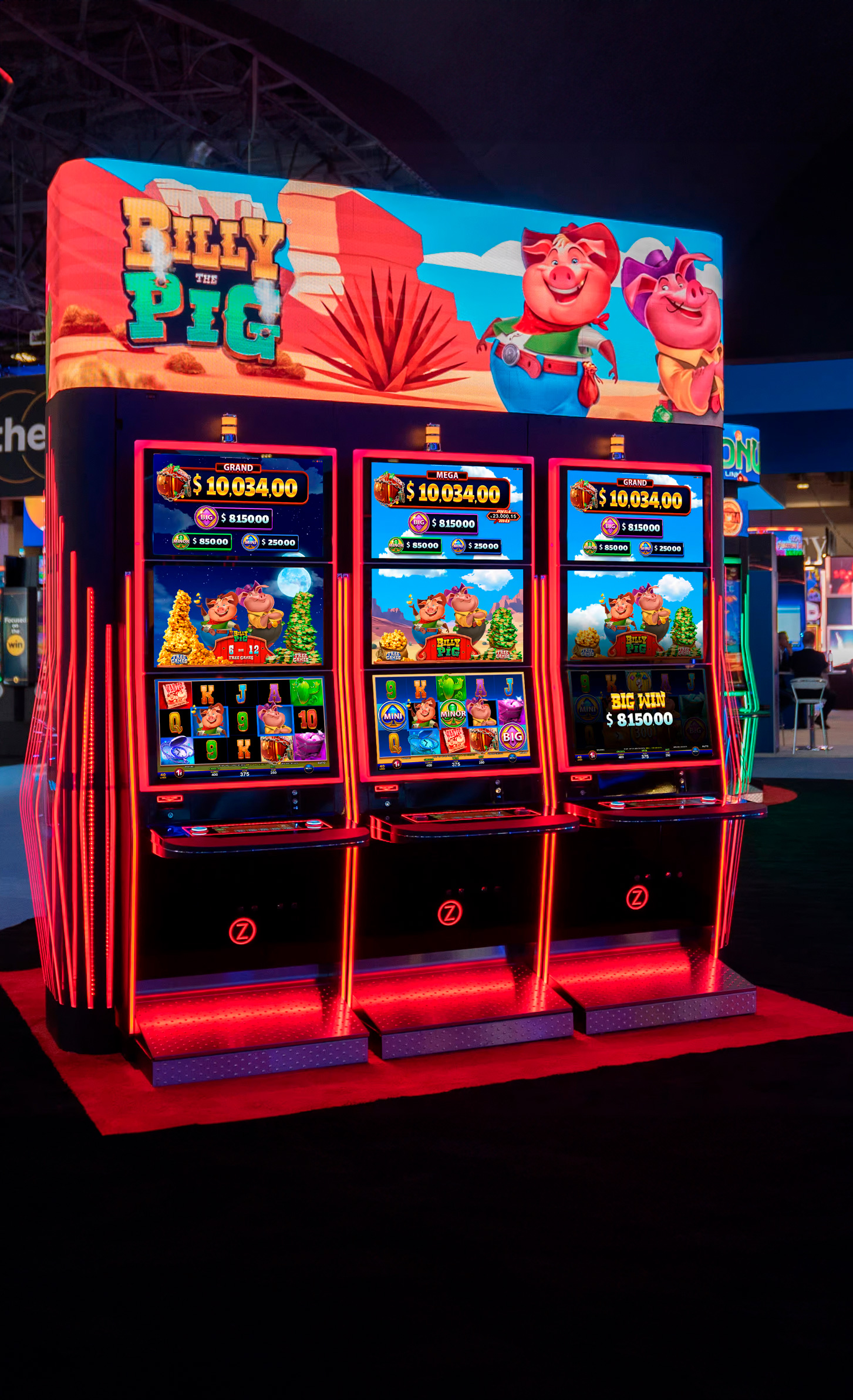 "Billy the Pig", a brand-new star game, made its global debut at G2E on the Allure Glare cabinet. This slot title showcases unique themes featuring two charismatic piggies and stunning graphics. Billy the Pig brings together innovative math models with a distinct gameplay mechanic, setting it apart from other games in the industry. The game's bank packaging alone captured the attention of visitors to the Zitro booth.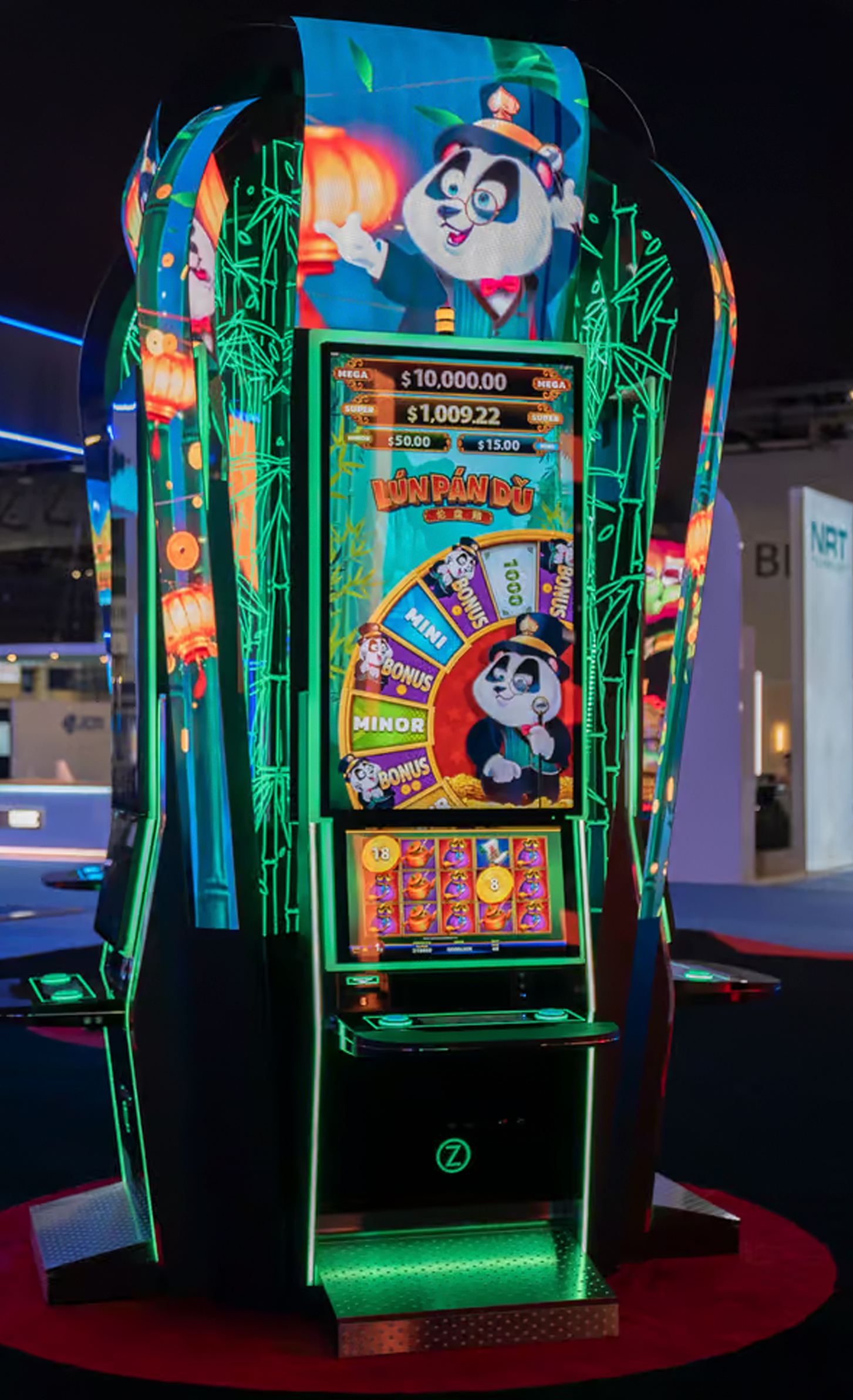 Adding to the excitement was "Lún Pán Dú" on the Altius Glare, which features an American-style wheel enhanced by fun and inviting characters. One of the standout aspects of Lún Pán Dú lies in its uniquely rewarding bonus round, engaging gameplay mechanics and impressive graphics.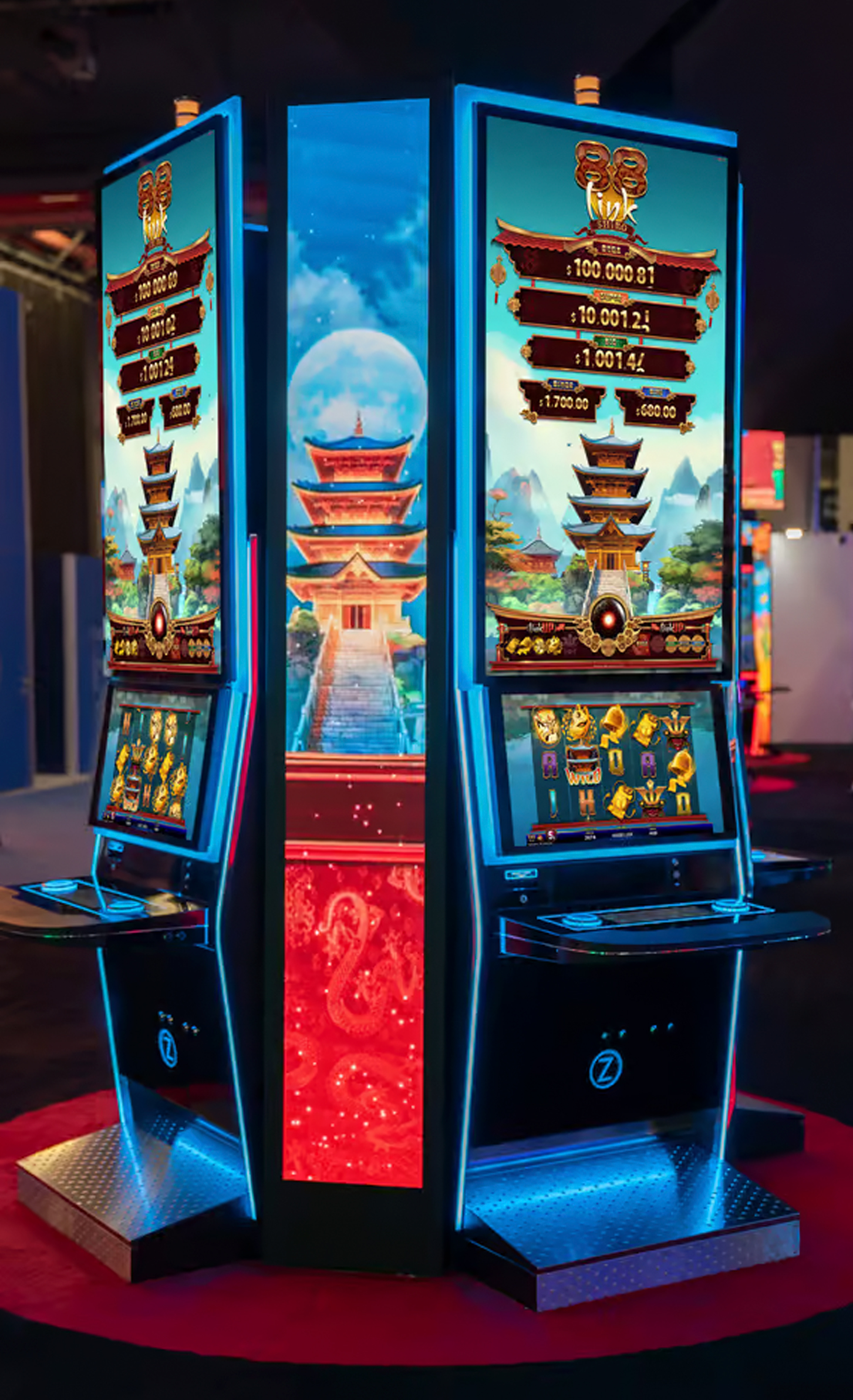 Another eagerly anticipated multi-game was "88 Link Shiro", building on the resounding success of Zitro's acclaimed 88 Link series. This game title is featured on the premium Altius Glare cabinet, drawing inspiration from the rich culture of Japan. It offered an exciting and rewarding gaming experience, that amazed players and operators alike.
Abundance Gong", "Luxury Gong" and "Eternity Gong
Zitro introduced its latest titles for the Allure Glare cabinet: "Abundance Gong", "Luxury Gong", and "Eternity Gong" in the Gong Series. These games all feature and exciting "Bonus one for Link" mechanic, delivering an innovative and engaging player-experience.
Zitro Digital, the company's online division, showcased its growing library of progressive game content that has proven to be popular with both land-based and online players. Among the highlights was the exclusive launch of "Mighty Hammer Ultimate". Popular series such as "Link King", "Link Me", "88 Link", and "Bashiba Link", also took center stage, alongside the company's extensive collection of Video Bingo.
Zitro Digital also presented its comprehensive range of gamification tools, including Tournaments and Achievements, to complement its games. These tools enable operators to enhance the experience of the company's already successful video slots by adding additional features. Zitro Digital also introduced themed games tailored to specific times of the year, starting with the Halloween themed slot, "Apocalypse Reels". These games are built on established mathematical and gameplay mechanics that have been tested in land-based casinos worldwide, making them highly valuable for client's promotional strategies.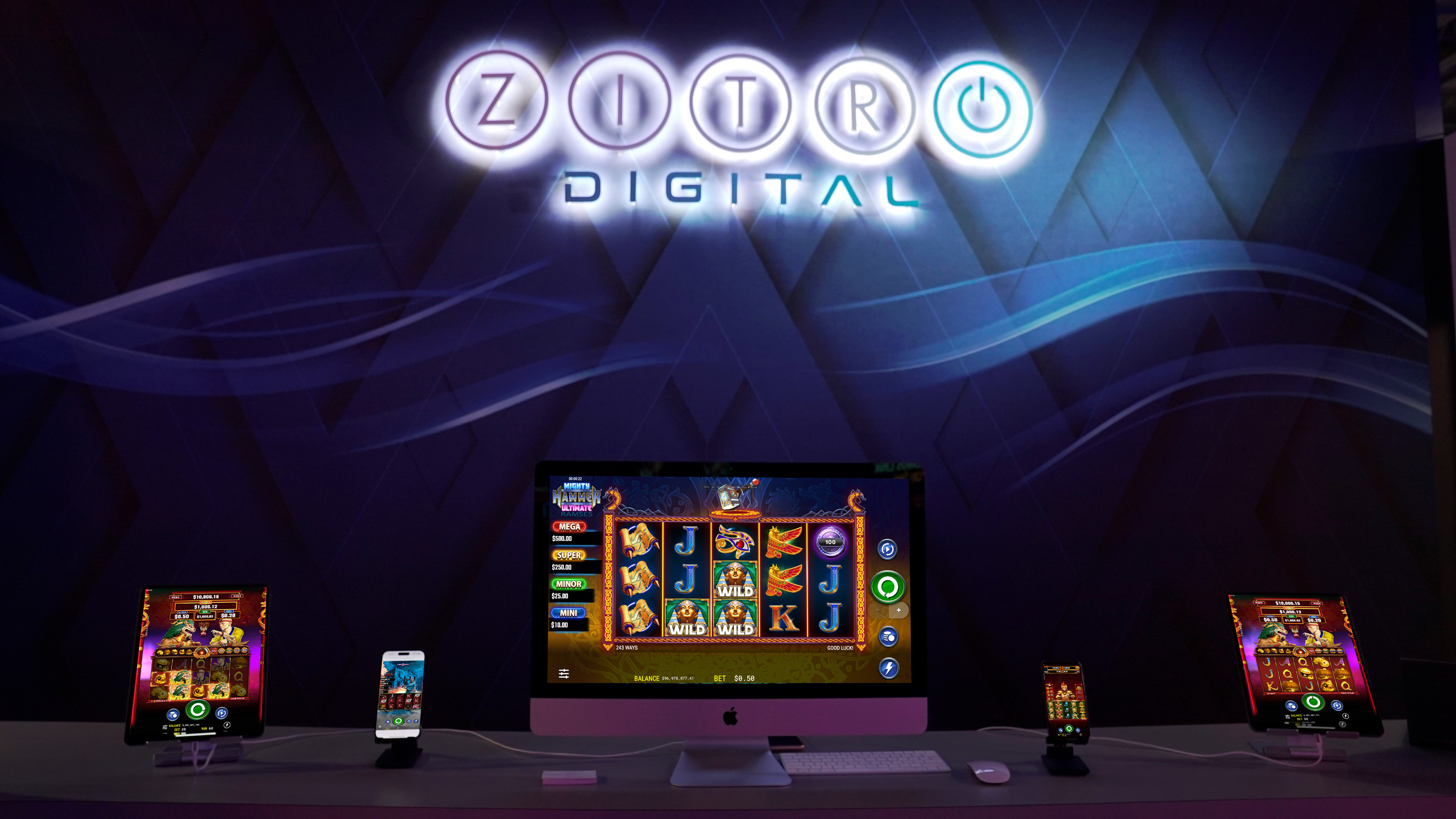 Derik Mooberry, CEO at Zitro USA, added: "G2E is always an exciting event for us, and this year was no exception. We are proud to have showcased our latest gaming offerings, which are a testament to how operators can enhance their profitability and engage players through new gaming experiences, driven by innovation and high-quality products. We are grateful for the opportunity to connect with our valued customers and partners alike, and look forward to sharing even more exciting news with the opening of our new office in Las Vegas, a strategic move that will strengthen our presence in the U.S. and support our commitment to delivering cutting-edge products in the heart of the gaming industry".